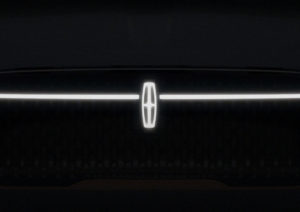 Lincoln on Wednesday announced it would "electrify" its entire fleet by 2030 and said consumers would see the first global fully electric Lincoln in 2022.
"The company's new rear-wheel-drive and all-wheel-drive battery electric flexible architecture will enable Lincoln to deliver four new and distinct fully electric vehicles," Lincoln wrote in a news release.
Repairers might see the Lincoln electrification sooner rather than later in the decade. It might be worthwhile to learn about EV safety and repair procedure considerations, such as Ford's restrictions on subjecting high-voltage batteries to certain heat exposure in a paint booth.
Lincoln said it plans to go from selling plug-in hybrid variants of the Corsair and Aviator today to achieving half of all global sales being emissions-free by "mid-decade."
We asked about the degree of electrification Lincoln planned for 2030. For example, did Lincoln mean the fleet would include regular hybrids as well as plug-in hybrids and fully electric models?
"Lincoln will have a fully electrified lineup by 2030 which means our four anchor products will be fully electrified," Lincoln communications manager Anika Salceda-Wycoco wrote in a news release. "It is going to be gradual ramp over time and ultimately, customer adoption will dictate the transition and we still expect to have certain ICE and Hybrid vehicles in the lineup during this transition."
Lincoln pointed to the Lincoln Zephyr Reflection preview car unveiled in April as an example of what kind of body details consumers and collision repairers could expect.
"Evolving Lincoln's design, the fully electric Lincoln will deliver a more spacious interior that creates the ultimate expression of the Lincoln sanctuary," Lincoln wrote in its news release Wednesday. "On approach, the exterior presents a striking, modern aesthetic, while the iconic Lincoln star evolves to meet an electrified future. Thoughtful details inside create a truly rejuvenating space for all, with clever storage solutions and minimalistic panels, while a larger, expansive panoramic vista roof enhances natural light and provides a more open, airy feel throughout."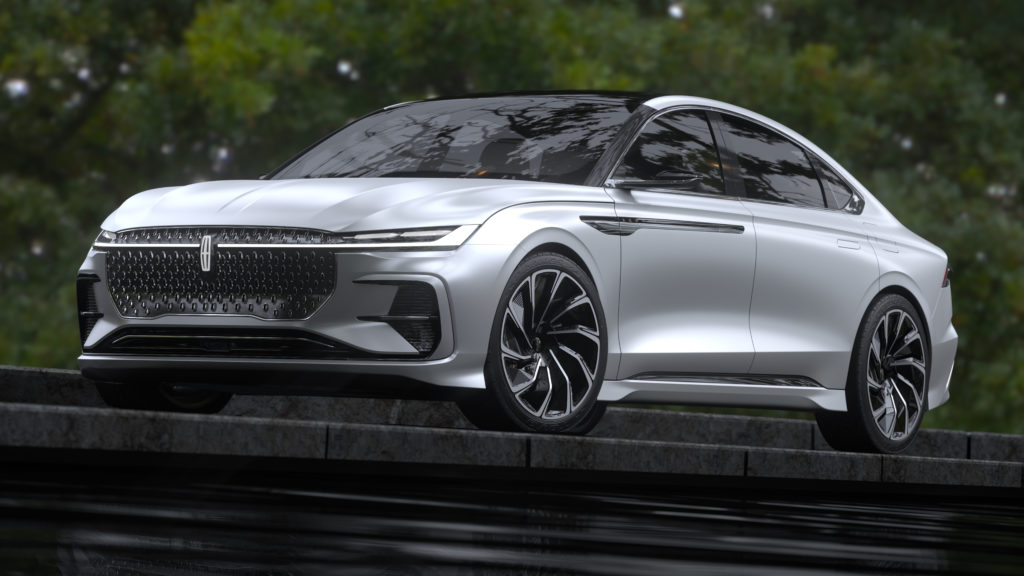 The automaker also experimenting with "digital scenting techniques" as a potential feature for future vehicle interiors.
Collision repairers and consumers should also be prepared for Lincolns which can be upgraded on the fly with over-the-air software updates.
The OEM said a new cloud-based Lincoln Intelligence System would permit the automaker to improve the vehicle just with new code rather than new hardware.
"Continuous quality improvements, plus new features and capability updates for SYNC® 4-enabled vehicles will be rolled out through the Lincoln Enhance platform via over-the-air software updates," Lincoln wrote.
It also said the 2021 Lincoln Nautilus would receive updates to features like Apple CarPlay, Alexa and the navigation system this summer and fall.
Lincoln said it will introduce a hands-off, eyes-on ActiveGlide driving system available on certain designated areas of divided highways. It'll behave similar to what Ford is rolling out for mainstream vehicles under the Active Drive Assist brand and what GM has been selling under the name "Super Cruise." The driver still remains responsible for supervising the vehicle and taking action if necessary, but under normal circumstances they can take their hands off the wheel and let the vehicle handle the grunt work of driving while the human keeps an eye on things.
Ford-certified body shops who rely on dealers and the OEM itself for promotion might also be interested in some details Lincoln shared regarding its retail operations.
The OEM said nearly a third of Lincoln sales are done online. "Now, Lincoln is working on a fully integrated, digital sales platform to meet the changing needs of clients, providing them with a convenient suite of services to be used for routine maintenance and repair through Lincoln Service Connect."
"Technology allows us to enhance the traditional transaction and make the ownership experience for our clients as convenient and effortless as possible," Lincoln North America director Michael Sprague said in a statement. "Meeting clients on their terms is important today, and will be even more so in a digital, connected future."
The OEM is also testing a service which uses telematics to alert customers if their car needs gas or routine maintenance — and also "offers the convenience of vehicle detailing from anywhere."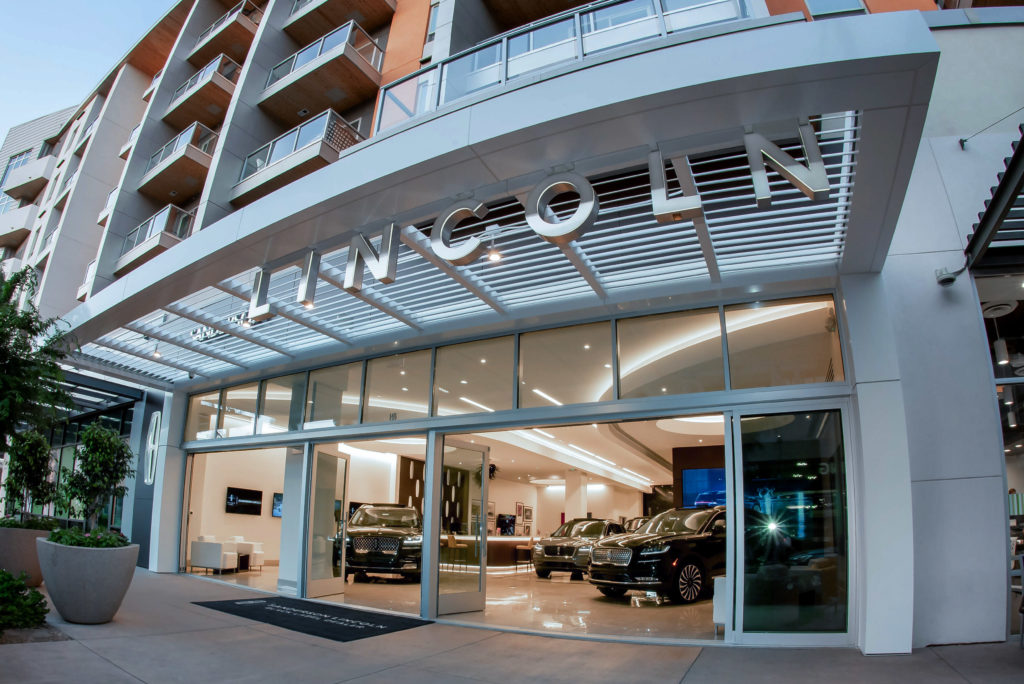 Repairers might also wish to strike up a good relationship with what Lincoln calls its "Vitrine" network of Lincoln-only dealers in the Top 130 luxury markets. The OEM said 28 Vitrine locations exist nationwide now, and 50 more are in the works.
"Along with simplifying the buying process, this model moves away from the traditional transaction space to a modern layout centered around the client," Lincoln wrote. This might be the kind of retailer and consumer particularly receptive to the kind of customer service and quality certified shops promise.
More information:
"LINCOLN ACCELERATES BRAND TRANSFORMATION; PLANS TO DELIVER A FULL PORTFOLIO OF CONNECTED AND ELECTRIFIED VEHICLES BY 2030"
Lincoln, June 16, 2021
Images:
Lincoln released this image of a vehicle front end on Wednesday as a teaser for its plans to electrify its entire fleet by 2030. (Provided by Lincoln)
The Lincoln Zephyr Reflection concept car is shown. (Provided by Lincoln)
A Lincoln "Vitrine" dealership is shown. Lincoln wants to place these brand-dedicated sites in the Top 130 luxury markets. (Provided by Lincoln)
Share This: