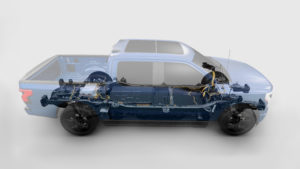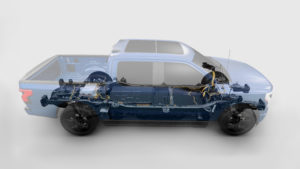 Ford's latest On Target newsletter for the collision industry warns body shops about subjecting any of its electrified vehicle batteries to excessive heat. The information might have ramifications for and require changes to some repairers' paint SOPs.
The prohibition and potential need to remove the battery applies to everything electrified: traditional hybrids, plug-in hybrids and fully electric vehicles. So don't assume that it's business as usual in the paint department unless you encounter fully electric models like the Mustang Mach-E or the upcoming 2022 F-150 Lightning.
According to the On Target, high temperatures can hurt the Ford high-voltage batteries and high-voltage traction batteries found in electrified vehicles.
"The temperature in some body shop paint booths can exceed 60°C (140°F)," Ford wrote. "Therefore, during refinishing operations, the paint booth temperature must be set at or below 60°C (140°F) with a bake time of 45 minutes or less. Temperatures in excess of 60°C (140°F) or bake durations longer than 45 minutes will require the (high-voltage battery) and the HVTB to be removed from the vehicle prior to placing it in the paint booth."
Shops also have to remove the vehicle's charge port light ring if refinishing temperatures exceed 140 degrees Fahrenheit, Ford said. It's unclear if the 45-minute deadline would also apply to the port ring.
Finally, Ford said shops must remove the high-voltage battery "before any welding is performed near it."
Ford also reminded repairers to be careful around high-voltage systems.
"Electric vehicles damaged by a crash may have compromised high-voltage safety systems and present a potential high-voltage electrical shock hazard," Ford wrote. (Emphasis Ford's.) "Exercise caution and wear appropriate personal protective equipment (PPE) safety gear, including high-voltage safety gloves and boots. Remove all metallic jewelry, including watches and rings. Isolate the HV system as directed by the Ford Emergency Response Guide for the vehicle."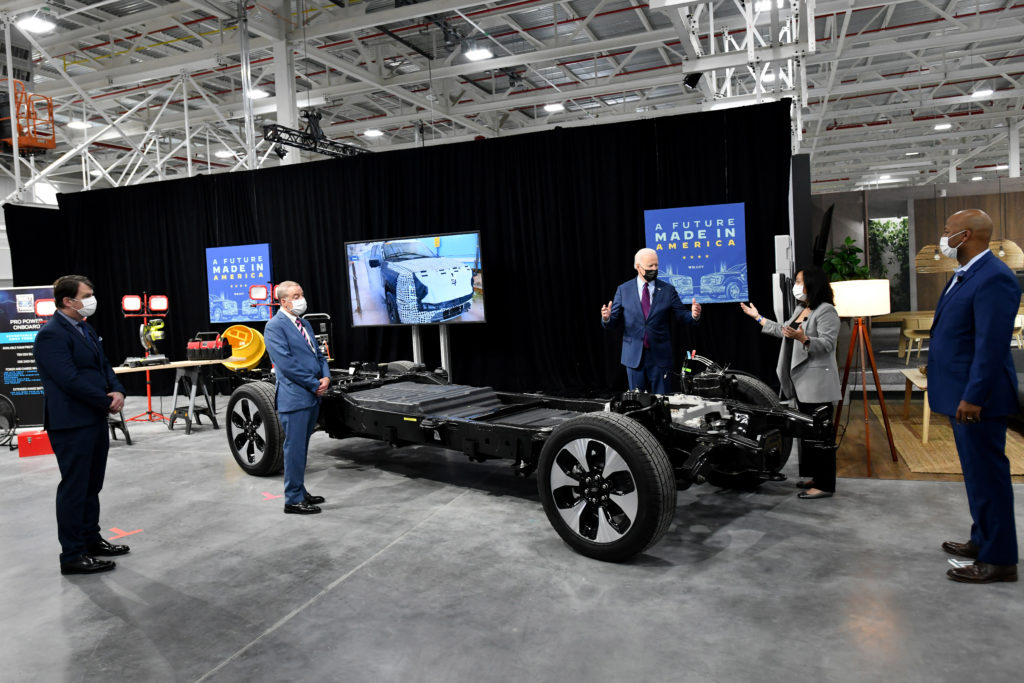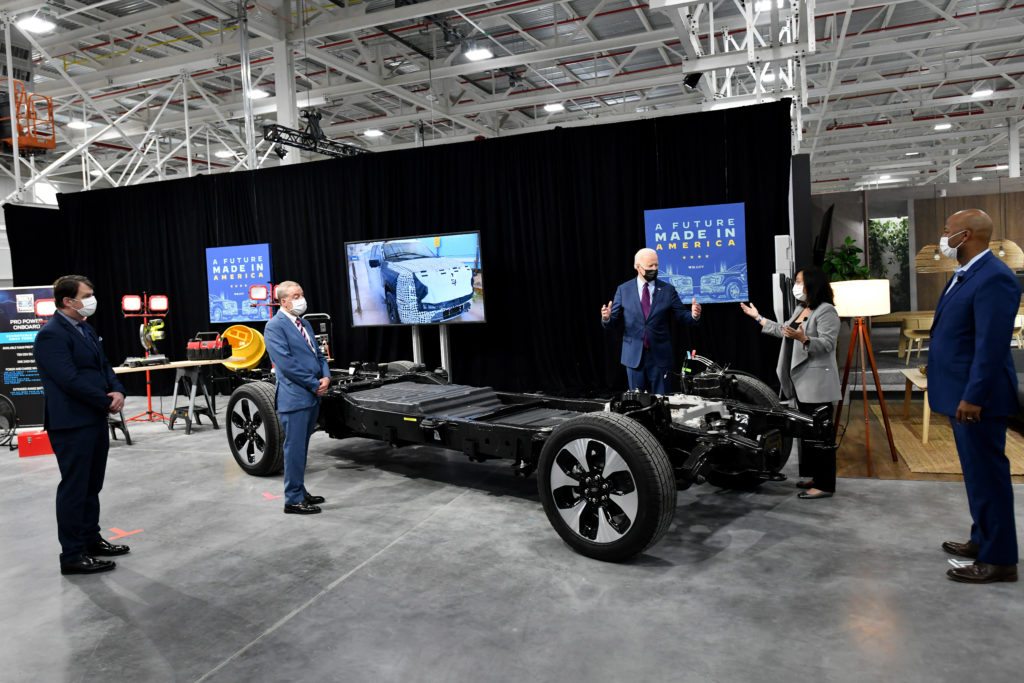 Ford didn't reply to an inquiry on whether the information from the emergency response guide would also be found in the regular OEM procedures found on Motorcraftservice.com, which would typically be a repairer's source of information. Ford also didn't respond to an inquiry on whether only certain personnel were allowed to remove a battery — a precaution used by Audi, for example — and if battery removal procedures could also be found in the Motorcraft official OEM instructions.
Ford posted battery removal guides posted alongside emergency response guides on its Ford Fleet Resources webpage, and it's interesting to see some of the potential considerations body shops might find.
For example, Ford instructs fleet owners to use Ford Diagnostic & Repair System software to depower a hybrid F-150 battery prior to removal. The OEM says it's possible to use a "Manual De-energization" instead with a scan tool capable of a BECM self-test — but this "should only be performed when a Ford-specific diagnostic tool is not available. … Excessive use of this method may cause damage to electrical connectors." (Emphasis Ford's.)
More information:
"High-Voltage Battery Warnings" 
Ford On Target, April 2, 2021
A 2022 Ford F-150 Lightning powertrain and frame are shown. (Provided by Ford)
Democratic President Joe Biden on May 18, 2021, saw the F-150 Lightning chassis at the Dearborn, Mich., Ford Rouge Electric Vehicle Center. From left: Ford CEO Jim Farley, Ford Executive Chairman Bill Ford, Biden, Lightning chief engineer Linda Zhang and Rouge plant manager Corey Williams. (Sam VarnHagen/Provided by Ford)
Share This: