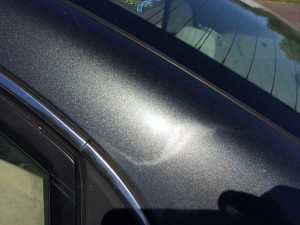 Toyota has rewritten its Collision Repair Information Bulletin No. 65 on clear coat to mandate body shops follow the paint manufacturer's requirements.
"To maintain vehicle quality and durability, Toyota and Lexus require all refinish repairs to follow the application guidelines of the applicable paint manufacturer," the OEM wrote in the updated CRIB No. 65 dated this month. "Clear coat blending or melting does not meet the minimum film build requirements of the major paint manufacturers. Failure to not meeting the minimum film requirements can lead to durability defects in the blended area and is not warranted by the paint manufacturers."
It's a more direct ban than the previous edition of CRIB No. 65, which was issued in 2013. That version explained the science behind why clear coat blending/melting was unacceptable and then concluded:
Undesirable quality issues can negatively impact refinish durability, customer satisfaction, and the reputation of the repair facility performing clear coat blending. Therefore, Toyota recommends strongly against solvent blending clear coat. (Emphasis Toyota's.)
Note the new version says Toyota and Lexus "require" repairers to follow the paint manufacturer instructions, not simply "recommends strongly."
Then-National General director of claims process and centralized service Jonathan Chase (now with CSAA subsidiary Mobilitas) told the April Collision Industry Conference that the semantics of "recommended" versus "required" OEM procedures can "jam up" carriers.
"We know when it's required, its pretty much slam-dunk," he said at the spring CIC. "We need to pay for it. It's not optional. Let's go do it."
But if an operation is "recommended" — particularly on a lower-severity claim — "people ask a lot of questions about that stuff," he said.
"And they're not trying to get out of it," Chase continued. They want to ensure the information justifying it would be "valid," he said.
Toyota's new "require" wording should therefore eliminate any doubt among insurers regarding clearcoat blending. Following the paint manufacturer requirements must be done, per the automaker.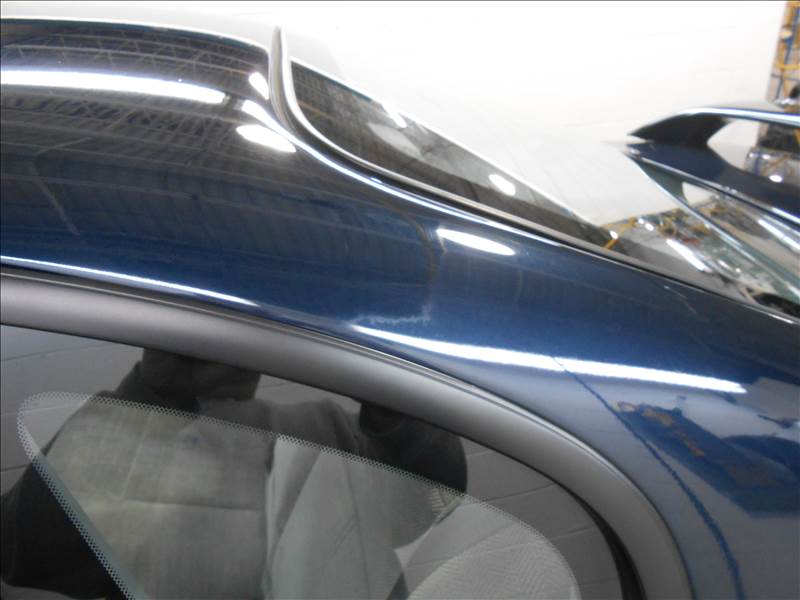 Paint manufacturer warranties
Also to Toyota's point, leading paint manufacturers asked about the process by the Society of Collision Repair Specialists confirmed they wouldn't warranty clearcoat blending:
AkzoNobel, 2014: "We recommend clearcoating entire panels and do not approve solvent blending of the clearcoat in order to qualify for the AkzoNobel Product Assurance Plan lifetime warranty. In addition, many auto manufacturers do not recognize a solvent blend as a proper repair. The blend area can become visible over time due to weathering or polishing, and for this reason is not warranted by AkzoNobel."
Axalta, 2016: "Applying clearcoat to the entire panel is the traditional industry practice to restore a late model vehicle to its pre-accident condition and it is a requirement for warrantied systems supplied by Axalta Coating Systems."
BASF, 2014: "BASF recommends applying the specified amount of clear to the entire panel when doing Basecoat/Clearcoat repairs. This will make the repair eligible for the Glasurit or R-M lifetime warranty."
ChemSpec, 2014: "For Warranty purposes, when using any of the ChemSpec® brand clears (see below), full panel coating is required to prevent product failure. Spray each product as directed, which will provide the proper mil thickness needed to achieve the long-term durability that is expected."
Valspar, 2014: "Valspar does not recommend or warranty the blending of clear coats. Over reduction or solvent blending of a clear coat will become visible over time due to UV exposure on the blended edge. The edge may also fade or peel over time due to the minimal film thickness of the blended edge."
Sherwin-Williams, 2014: "When performing Sherwin-Williams Lifetime Guarantee repairs, completely de-trim the panel to be cleared and perform full panel refinish repairs or refinish to a clean break line only!" (Emphasis Sherwin-Williams'.)
More information:
Society of Collision Repair Specialists paint manufacturer responses
Featured images: Failing C-pillar clearcoat blends. (Provided via Auto Damage Experts)
Share This: