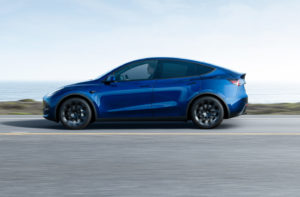 Tesla CEO Elon Musk on Monday told investors that the OEM's Austin, Tex., and Berlin, Germany, factories when finished will produce a different Model Y body than the Fremont, Calif., plant.
"The Model Y made here and in Berlin will have a cast front body and a cast rear body," Musk said. The Fremont-based Model Y carries a "cast rear body, but not a cast front body," Musk said.
Musk said Tesla also planned to outfit the Texas and Germany Model Ys with a "structural pack" containing 4680 battery cells. He said this offered both mass and cost reductions.
"We're not counting on that as the only way to make things work," Musk said. He said the OEM had developed a backup plan involving a nonstructural battery pack with 2170 cells, but it ultimately desired to use the structural pack and 4680 cells at scale production. This was the lightest and cheapest option, he said.
"Internal crash testing of our structural pack architecture with a single-piece front casting has been successful," Tesla told investors in a second-quarter earnings presentation slide.
"The Model Ys made in Texas and Berlin will look very much like the Model Ys we currently make," Musk said. However, he said Tesla had made "substantial improvements" in simplifying manufacturing.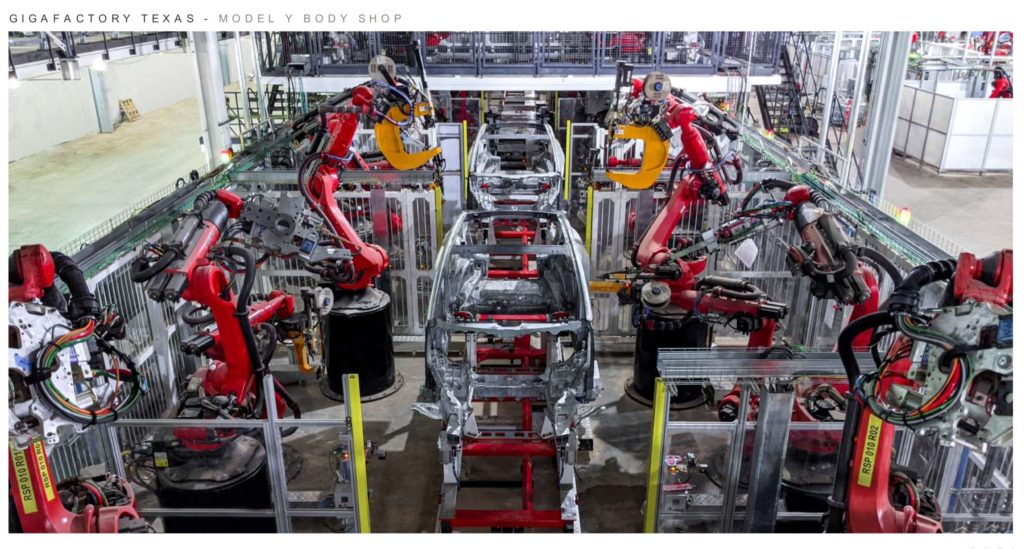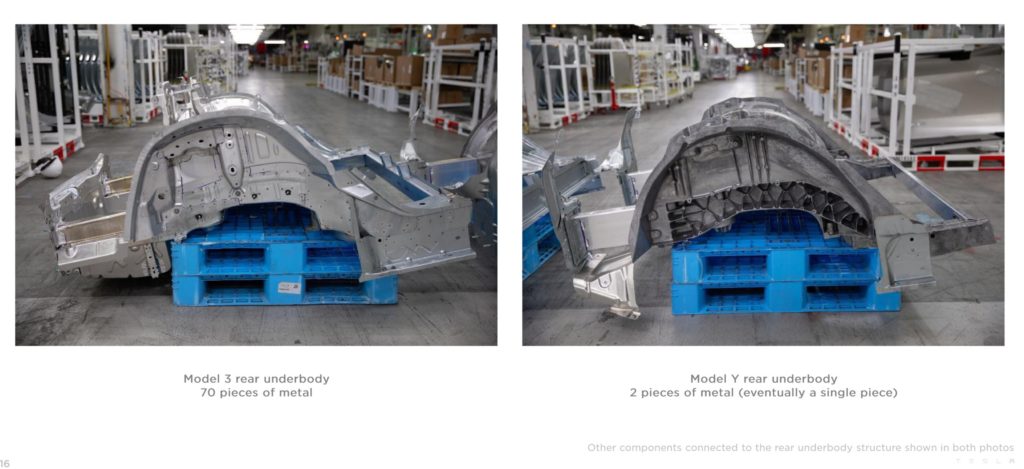 Musk did not elaborate on whether the Fremont facility would be revamped to bring bodies-in-white produced there in line with those which will come out of Texas. Inquiries to Musk via Twitter and Tesla itself have not yet been returned.
Tesla vehicle engineering Vice President Lars Moravy said the OEM's upcoming Cybertruck pickup would feature similar structural features. He said the fully electric truck, which was currently in the "alpha stages" will feature "much of the structural pack and the large casting designs of the Model Y being built in Berlin and Austin. Obviously, those take priority over the Cybertruck."
Musk said Tuesday the company's Texas factory was now "mostly complete," and he was holding the second-quarter earnings call there.
He said he expected to begin producing a limited number of the new Model Y design out of Austin and Berlin later this year. (Special thanks to Seeking Alpha, whose transcripts of Tesla's earnings call helped us identify speakers and quotes.)
Tesla delivered a combined 201,304 Model 3s and Ys globally during the second quarter.
More information:
Tesla second-quarter shareholder presentation
Tesla, July 26, 2021
"Tesla Q2 2021 Financial Results and Q&A Webcast"
"Tesla, Inc. (TSLA) CEO Elon Musk on Q2 2021 Results – Earnings Call Transcript"
Seeking Alpha, July 26, 2021
Images:
A Tesla Model Y is shown. (Courtesy of Tesla, Inc.)
Model Y bodies-in-white appear in Tesla's Austin, Tex., factory. CEO Elon Musk said July 26, 2021, the vehicles would have large front and rear body castings and a structural battery pack. (Courtesy of Tesla., Inc.)
Tesla in April 2020 released this image comparing a Model 3 rear assembly with a Model Y two-piece casting slated to be simplified further into a single piece. (Courtesy of Tesla., Inc.)
Share This: