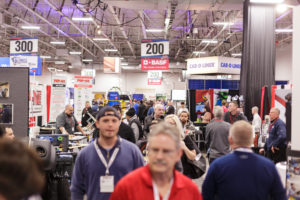 After more than a year of virtual events, September marks the in-person return of three major regional trade shows for the collision repairer community, as the Alliance of Automotive Service Providers of New Jersey's (AASP/NJ) NORTHEAST 2021, Auto Body Association of Texas' Texas Auto Body Trade Show and Iowa Collision Repair Association's (ICRA) Midwest Auto Body Trade Show prepare to open their doors.
NORTHEAST 2021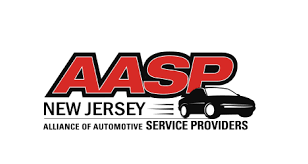 First up on the calendar is the AASP/NJ's show, which takes place at the Meadowlands Exposition Center in Secaucus, N.J., from Sept. 10-12. Exhibitors from across the country will be showcasing the latest products, and a slate of free educational opportunities will be offered throughout the weekend.
The event will feature a free seminar by Mike Anderson (Collision Advice), and a number of other educational opportunities free for those who have registered.
"If there ever was an event that you can't afford to miss, it's the 2021 NORTHEAST," said AASP/NJ Executive Director Charles Bryant. "After missing the show in 2020, this year will make up for it by being twice as good. There will be something there for everyone — training, special guest speakers, introduction of exciting new equipment and on and on. Find out about the latest changes in the automotive industry and learn about what will be required to make those repairs and so much more."
Presenters include familiar industry veteran speakers, such as Anderson, John Shoemaker (BASF) and Lee Rush (Sherwin-Williams). The event schedule also includes panels on the "Wide World of ADAS" and "Demystifying the Appraisal Clause."
"We're back in full force," AASP/NJ Treasurer Tom Elder said. "Of course, safety is our main concern, and we are doing everything the state recommends to ensure that. But we need to continue with our industry to make it strong again. We can't do that without getting together and exchanging ideas."
All COVID guidelines of the State of New Jersey will be followed. There is no mask requirement, but organizers are recommending that attendees wear them, and masks will be supplied on request. The facility will have enhanced cleaning and disinfecting, signage throughout reminding patrons to wash their hands, social distance, and face mask encouragement. Hand sanitizing stations will be located at entrances, exits, and throughout the facility.
Organizers noted that this will be the first regional automotive industry event of its kind to be held in a face-to-face format since the beginning of the COVID pandemic.
"The response has been very good considering what has taken place over the last 18 months," Tom Greco, president of Thomas Greco Publishing and secretary of the AASP/NJ, told Repairer Driven News. "We have many returning exhibitors and several new ones which we are very happy about.
"As far as attendees, the response we're getting is very positive. All indications tell us the industry in the NORTHEAST is itching to get out and see what is out there. Most shops are tired of the 'Zoom' effect and want to get out to see new equipment, new tech, tools, etc. in a face to face environment. Just as important is the need to get re-educated. Things have changed so much, so fast that they need to catch up. And there's nothing that can compare to live training."
He said organizing the show after a year's hiatus "has certainly been a huge challenge. This is our 44th year of NORTHEAST. We had thought we had seen everything. But whether it has been a blizzard or a hurricane or even COVID, we have always found a way to put on the best show we could. Even if it's a year and a half later! And that's 100 percent due to the loyalty and commitment of our vendors, attendees and our AASP/NJ Board of Directors."
Anderson and Jake Rodenroth are scheduled to present "It's Not Just About DTCs: Overview of Calibrations" on Friday, Sept. 10 at 5 p.m. at the Embassy Suites by Hilton Secaucus Meadowlands, within walking distance of the MEC.
NORTHEAST 2021 is supported by Platinum Sponsor: BASF; Gold Sponsor: Ford; Silver Sponsors: PPG, NJ Parts of Flemington; Lanyard Sponsors: Innovative Solutions and Technology, Spanesi; Attendee Prize Sponsor: Axalta Coating Systems; and General Sponsors: Harbortouch and Sherwin-Williams Automotive Finishes.
Due to speaker scheduling issues, The Washington Metropolitan Auto Body Association (WMABA) will not be offering its paid Collision P.R.E.P. Series at the show. In its place will be a slate of free educational opportunities:
OEM Workshop: Ford Discusses Accessing Repair Information, Collision Sectioning Procedures for Aluminum, with Gerry Bonanni (Ford Motor Company) and Pete Fryzel (I-CAR)
It's Not Just About DTCs: Overview of Calibrations, with Mike Anderson (Collision Advice) and Jake Rodenroth
Collision Repair 2035: Trends and Technologies that Will Force the Collision Industry to Reinvent Itself by 2035!, with Frank Terlep (Auto Techcelerators)
Getting and Staying Certified – OEM Repair Requirements and Relationships Intertwined
Productive Refinishing Processes, with Dave Gruskos (Reliable Automotive Equipment) and Michael Bradshaw (K&M Collision)
Using Total Losses, Diminished Value, Loss of Use and the Appraisal Clause to Increase Your Customer Referral Base, with John Walczuk (ZB Negotiations) and Allen Lipp (Automotive Consulting Professionals)
Your Key to Success: Optimize Your Labor, with [Lee Rush (Sherwin-Williams)

Productive Refinishing Processes, with John Shoemaker (BASF)
All classes will be held at Embassy Suites by Hilton Secaucus Meadowlands. Attendance is first-come, first-served and open to NORTHEAST attendees only. Attendees will need to present their NORTHEAST badge ID to be admitted into classes.
To register for a badge, please visit the official event website at aaspnjnortheast.com. Pre-registered NORTHEAST 2020 attendees will not need to re-register for the 2021 show, as badge data will be carried to these new dates of Sept. 10-12.
Texas Auto Body Trade Show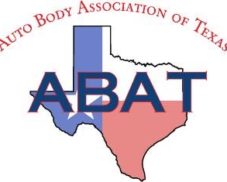 ABAT's sixth annual two-day trade event takes place Sept. 17-18 in a new location, at the
Irving Convention Center at Los Colinas
. As always, the event includes a full roster of educational seminars, as well as live demonstrations all weekend.
New this year is a series of Big Shot competitions for painters, estimators and body technicians, with cash prizes awarded.
"We're hopeful that it's going to be a great show, and we've got a lot of interesting things planned this year," said Jill Tuggle, executive director of ABAT. "We're trying to find ways to reinvent something that wasn't very old to begin with."
Tuggle said the Texas Auto Body Trade Show has focused on drawing a crowd of decision-makers, for the benefit of the vendors. "Our show is a lot of owners and managers, and that's something that we have stood strong on," she said.
She said ABAT will be following the health and safety recommendations of the State of Texas, which make face mask usage optional. The host Irving Convention Center "has implemented ASM Global's VenueShield environmental hygiene protocols and procedures, which provides the most advanced hygienic safeguards," according to
the center's website
. ASMG manages the center on behalf of the city of Irving.
Show attendees are invited to attend seminar offerings for $40 each, or for just $175 go to as many sessions as they would like with full weekend access. Added this year are technician classes and more estimating seminars.
Tuggle offered details about the Big Shot competitions. For painters, she said, winners will be determined through the high scores achieved at a Sherwin-Williams virtual paint booth, and in a 10-point quiz. Body technicians will be tested on a virtual welding machine supplied by Mercedes-Benz, and take part in a seam sealer replication competition. Estimators will face a two-part test, with part taken at the show, and part carried out in advance, with the help of Mike Anderson at Collision Advice.
The list of seminars includes:
Repair Planning Using The DEG and OEM Owner's Manuals to Earn the Vehicle Owner's Trust,  with Danny Gredinberg (Database Enhancement Gateway)
The Industry's Blind Spot: How to improve ADAS calibration performance, with Nick Dominato (adasThink Research)
Balls and Strikes: When to recommend that your client use the Right to Appraisal, with Mark Olson (VECO Experts) and Robert L. McDorman (Auto Claim Specialists)
How to Make More Money with Glue Pull Repair, with Chris White (KECO Products)
The Technician Shortage Problem: Reconstructing Today's Collision Repair Technician, with Keith Egan (Betag)
Closing the GAAP: Exploring the use of Generally Accepted Accounting Principals to get paid for necessary operations during the course of a repair, with Mark Olson (VECO)
Collision Repair 2035: More than 20 trends and technologies that will dramatically change the industry by 2035, with Frank Terlep (Auto Techcelerators, LLC)
Certified Repair Networks vs. Direct Repair Programs: The Differences and What the Future Holds, with Pete Tagliapietra (NuGen IT)
Free mini session on accessing ADAS information from OEM Engineering Build Sheet Data, with Pete Tagliapietra (NuGen IT)
State of the Industry: The latest industry-related statistics, with Mike Anderson (Collision Advice)
Calibration Discussion Panel, with Nick Dominato (adasThink), AirPro Diagnostics, Jake Rodenroth, Frank Terlep (Auto Techcelerators, LLC), and moderated by Mike Anderson
How to Choose an OEM Certification That's Right for Your Shop, presented by VeriFacts Automotive
Conventional vs. PDR: The Great Debate, with Chris White (KECO Products)
Cyber Insecurity: A discussion of covers the threats to businesses from outside sources that can do major damage to a company through hacking, ransomware, spyware, etc., with Mark Claypool (Optima Automotive)
It's Not Just about DTCs: how to research, document and justify the need for a scan and other tool-related operations on your estimate, with Mike Anderson (Collision Advice)
To register, please visit https://ibk.nyc/Registration/txabts/txabts/
Midwest Auto Body Trade Show

Rounding out the month is the ICRA's 9th annual Midwest Auto Body Trade Show, scheduled for Sept. 30 – Oct. 2 at the Riverside Casino and Golf Resort in Riverside, Iowa.
We are excited to bring the 9th Midwest Auto Body Trade Show to the region," said Janet Chaney, administrator of the ICRA. "There is a core group of shop owners and vendors that look forward to this event every year, and I think that this will be a great forum for all of us to reconnect and move forward.
"We offer a great trade show and world class education at this grass roots industry level," she said.
Face masks are optional at public gatherings under Iowa regulations. The venue uses cleaning products and protocols which meet EPA guidelines and are effective against viruses, bacteria and other airborne pathogens. "We place an emphasis on frequent contact surfaces including, but not limited to, elevators and elevator buttons, door handles, hallway handrails, room locks, and stair handrails," the site's website states.
The social activities begin with a golf tournament on Thursday. Educational classes are scheduled for Friday, with a reception Friday night in the Trade Show. Classes will continue on Saturday morning, with the Trade Show taking place from 10 a.m. to noon and 1-4 p.m.
The list of classes includes the following:
Technical Seminar
Estimating Refresh, with Mike Anderson (Collision Advice)
Understanding ADAS and Calibration, with Mike Anderson (Collision Advice)
ADAS Information from OEM Engineering Build Sheet Data, with Pete Tagliapietra (NuGen IT)
OE Procedures and How To Get Paid, with Mike Anderson (Collision Advice)
Electric Vehicles – Impacting Our Market
Certified Repair Networks vs. DRPs – What the Future Holds, with Pete Tagliapietra (NuGen IT)
"Industry Overview" Keynote Luncheon, with Mike Anderson (Collision Advice) (Included in Education Pass – if not $50.00)
Featured image: A previous year's AASP/NJ NORTHEAST show is shown. (Thomas Greco Publishing)
This story was updated on Sept. 8 at 10:30 a.m.
Share This: