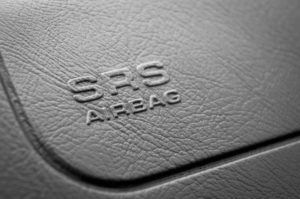 The National Highway Traffic Safety Administration (NHTSA) on Monday launched an engineering analysis into potentially defective and dangerous U.S. vehicles – a whopping 30 million of them – due to more concerns with Takata air bag inflators.
Automakers were alerted to the investigation before the announcement and the news first got out on Sunday via Reuters, which had secured the NHTSA's governmental documentation.
According to that documentation, the NHTSA opened the new investigation on Friday.
Takata was bankrupted in 2017 after massive recalls from 2008 that continue today.
Vehicles that were manufactured using the inflators as well as those used in previous recall repairs are affected in the latest recall, according to Reuters' documentation.
The vehicles involved in the latest recall are from some 2001-2019 models put together by BMW, Daimler, Chrysler (Stellantis), Ferrari, Ford Motor Co., General Motors, Honda Motor Company, Jaguar Land Rover (Tata Motors), Porsche Cars, Subaru, Telsa Inc., and Toyota Motor Corp.
In the past decade, more than 100 million Takata air bag inflators – 67 million of them in the U.S. – have been involved in the biggest auto safety callback in history because, in rare cases, the inflators can cause an explosive charge and send deadly metal pieces flying throughout the vehicle.
Nineteen of the 28 worldwide deaths tied to the faulty Takata inflators have occurred in the U.S. and there have been around 400 injuries. Among the U.S. deaths, 16 were attached to Hondas, two to Fords and one to a BMW.
The investigation into the 30 million vehicles affected centers on inflators that contain desiccant, a chemical drying agent used to sustain dryness in its area. The NHTSA has stated that the cause of the explosions tied to all the recalls is propellant breaking down after long-term exposure to high temperatures and humidity.
According to the document secured by Reuters, the NHTSA will also require all similar Takata air bags without the drying agent to be recalled.
So far, approximately 50 million of the 67 previously recalled Takata inflators have been repaired and/or otherwise accounted for.
According to Reuters and the governmental document, NTSA officials said only the air bag inflators containing desiccant have exploded.
"While no present safety risk has been identified, further work is needed to evaluate the future risk of non-recalled desiccated inflators," NHTSA officials wrote in the beginning of their engineering analysis, according to Reuters. "Further study is needed to assess the long-term safety of desiccated inflators."
Images:
Featured image: A detail of an air bag housing is shown.
Share This: