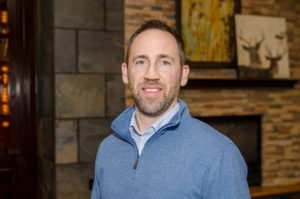 Expert offers advice to help shops stay in OSHA's good graces
By on
Announcements
In real estate, the old saying goes, the three most important considerations are location, location, location. When it comes to surviving an inspection of your shop by the federal Occupational Safety and Health Administration (OSHA), expert Nick Hardesty said, the three magic words are prepare, prepare, prepare.
"You should be aware of the standards that apply to you. And you should not be just waiting for OSHA to the show up, you should proactively identify those issues, train your people, and ensure you have written programs to meet the standards for your industry, in this case the collision center," said Hardesty, an environmental health and safety district operational manager with KPA.
Hardesty will give a presentation, "How to Survive an OSHA Visit," during the SEMA Show on Tuesday, Nov. 2, from 12:30-2:30 p.m. in room S231 in the Upper South Hall of the Las Vegas Convention Center. His talk is one of the Repairer Driven Education sessions offered by the Society of Collision Repair Specialists (SCRS). He spoke with Repairer Driven News to preview some of the information he'll be sharing during that session.
To keep employees safe, and to avoid penalties that can run into six figures, it's critical that a shop make sure that it's complying with all applicable OSHA regulations, Hardesty said. "Every single standard at the core comes back to trying to keep the employees safe, keep our workplaces safe," he said.
OSHA, part of the U.S. Department of Labor, was created through legislation passed by Congress in 1970. The agency's goal is to "ensure safe and healthful working conditions for workers by setting and enforcing standards and by providing training, outreach, education and assistance."
Inspections rebounding from 2020
Hardesty said it's his perception that OSHA inspections of collision repair shops are on the increase, after a down year overshadowed by the COVID pandemic.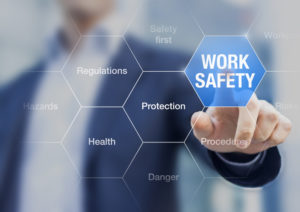 "Anecdotally, I would say this year, 2021 has seen a rise in on site inspections," he said. "You know 2020, for obvious reasons, you just you just didn't see the their presence on site, due to COVID. They actually went in 2020 to more trying to do kind of a virtual inspection, as it were, with varying degrees of success, let's say.
"I think we are seeing a definite increase," he added. "I don't have the data in front of me, but we are seeing an increase in [OSHA's] presence. And I anticipate will we'll likely see an increase in their, their headcount, their inspectors, to get out into the field here in the years to come," he said.
OHSA figures bear that out. According to its website, the agency conducted, or attempted to conduct, 290 investigations in the industry in 2019. That number plummeted to 162 for 2020; with two months remaining, 2021's total stands at 161.
What triggers an inspection?
What brings an OSHA inspector to the shop door in the first place? One of three things, Hardesty said.
The first, he said, is "imminent danger," usually a situation that could lead to a severe accident or fatality. "An OSHA officer may be driving down the street and they may see a construction site where somebody is doing something unsafe," he said. "They will literally just make a point to stop in and then do a impromptu inspection." This seldom happens in the collision repair industry.
A second cause would be a Regional Emphasis Program or Local Emphasis Program. "The various OSHA regions will put out these regional emphasis programs where they want to focus on high hazard areas, and then they're going to go in and make a point to find businesses within that, that category, and then do impromptu inspections and carry out those audits of their facilities," he said.
The third, and most likely, cause is a confidential employee compliant, "due to their perceived lack of compliance or concerns within the workplace," Hardesty said. OSHA will keep the complainant's identity hidden, but may follow up with a phone call, email or letter to the employer.
OSHA will present the issues that had been brought to its attention, and give the owner or manager an opportunity to respond. "They may not even get an inspection, a physical inspection, due to an employee complaint," Hardesty said.
Businesses in some industries will have scheduled, regular inspections, but collision repair is not one of them, Hardesty said. "Usually for the collision centers, it's going to be emphasis programs, where they're going to be going out, or more than likely employee complaints."
Latitude in enforcement
If an inspector does arrive, and violations are identified, what happens next? "They do have some latitude," Hardesty said. "Obviously, there are some different criteria that that OSHA has when they look at each particular citation, based on, we'll call it the severity or the gravity of the issue.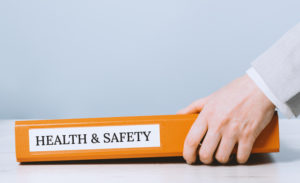 "A serious issue has different levels of severity from low medium to high, and that kind of quantifies to a dollar amount. There are also reductions for the size of your facility. So the smaller your facility, the more of a percent reduction you may get on that."
Penalties rise with the severity of the violation. The ranking runs from other-than-serious, to serious, to a willful or repeat violation, and finally to a failure to abate. The maximum dollar amount for a willful or repeat citation, Hardesty said, is currently $136,532 — and that amount is expected to rise, thanks to 2015 legislation that allows fines to increase with the rate of inflation.
After a formal notice of violation has been issued, a business owner may request an "informal conference," to review the citation or citations. "You might say, 'We don't feel that that was serious. Here's some additional information that we have to corroborate that.'" It's possible to have an issue downgraded, which will affect the  size of the fine.
In some cases, a citation can be removed. "If you do extremely well, and you maybe point out some points of contention and you politely and professionally tell OSHA that 'maybe you were wrong in issuing the citation,' you can get it removed. We've had some successes in the last couple of weeks with a couple issues where we were able to get one of their violations completely removed," he said.
Ignorance is no defense
What will not work as a defense is ignorance of the rules, Hardesty said.
"As a business owner, whether you're the general manager of one shop or you're somebody who manages to to five to 500 shops or whatever the case may be, ignorance is not an excuse," he said. "You should know what what standards apply to you, what what particular OSHA requirements apply to you."
For that reason, collision repair shops either need to have someone on staff who can stay on top of this issue, or bring in a company like KPA to help.
"We work with businesses to be that 'eyes and ears' for them, to be the experts that they may not have on their team, and work with their managers to make sure that they're identifying issues and they have the tools to correct those issues," he said. KPA provides "all the tools that they need to make sure that they're in compliance, as well as that expertise of a consultant that they don't have on staff."
Demand for KPA's services is on the rise, Hardesty said. When he began working in his current field 20 years ago, the company had about 30 consultants across the country; today, there are well more than 100.
Five problem areas
Hardesty said the five most frequent OSHA citations of collision repair shops center on hazard communication, respiratory protection, powered industrial forks or forklifts, personal protective equipment, and general electrical compliance standards.
There's a common-sense aspect to the regulations, he said. "Simple example, right, in the collision center we have a spray booth. There are concerns with employees breathing in the chemicals from the paints and the hardeners and thinners. As a result, we have engineering controls, like our downdraft booth, and we're protecting our employees there, but we need personal protective equipment. They need to wear a respirator when they're in the spray booth."
"You know, there's a reason for OSHA, there's a reason for these standards, and businesses should take them seriously. Because at the end of the day, it's their employees that we want to keep safe, their businesses running, keeping everything running smoothly."
Hardesty has spoken several times on surviving OSHA regulations, including twice in the past five months, and is looking forward to the SEMA Show session on Tuesday.
"There's always a lot of questions that come from speaking to the business owners, the managers that decide to come and listen. Hopefully, they take something away from it they can utilize back in their shop," he said.
More information
2021 Repairer Driven Education schedule
Frequently cited OSHA standards (use NAICS code 811121)
OSHA inspection lookup (use NAICS code 811121)
Images
Featured image: Nick Hardesty is an environmental health and safety district operational manager with KPA. (Photo provided by KPA)

(NicoElNino/iStockphoto)
A workplace binder holding health and safety labor protection and regulations. (Tatiana Sviridova/iStockphoto)
Share This: