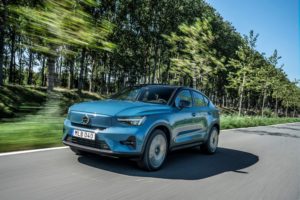 Volvo Cars has invested $2 million in the startup Spectralics, the developer of a new type of thin optics film that could be used to turn a vehicle's entire windshield into an augmented reality (AR) display screen.
"The investment gives Volvo Cars access to promising technology at an early stage of development that could contribute to making cars safer and revolutionize in-car user experience," Volvo said in a statement.
One of Spectralics' core technologies is a multi-layered thin combiner (MLTC), a new kind of thin optics film applicable to see-through surfaces of all shapes and sizes.
The film could be integrated into a vehicle's windshield or windows, allowing the display of overlay imagery on the glass.
The technology has the potential to allow the creation of a wide field of view 'heads-up display' on the windshield, with objects superimposed on the real-world background to give a sense of distance. Volvo said the feature would provide "a safe and immersive experience" for drivers and passengers.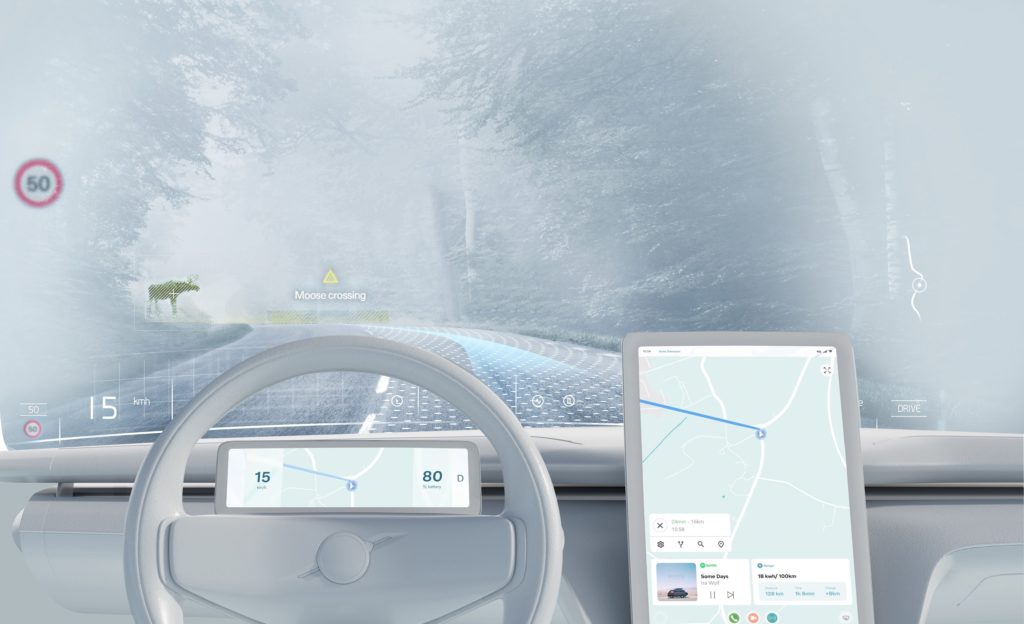 "Other potential uses of the technology include advanced filters for various applications, in-cabin sensing, blind-proof front-looking cameras, and digital holographic projections," Volvo noted.
Although Spectralics and Volvo offered few details about how this technology would be incorporated into a vehicle, it would undoubtedly spell greater complexity for a repairer replacing a windshield, and potentially other glass.
"Spectralics is an exciting company with technology that holds truly great promise," Henrik Green, chief product officer at Volvo Cars, said in a statement announcing the investment. "By supporting their development, we can bring forward the potential their products could have in future Volvo cars."
There was no word when the technology might make its way into a production car.
Lee Ma, head of the Volvo Tech Fund and deputy CFO of Volvo, explained the company's choice of Spectralics.
"We invest in high-potential technology start-ups focused on the strategic technology trends transforming the auto industry, such as artificial intelligence, electrification, autonomous driving and digital mobility," he said.
He said Spectralics was a good fit for Volvo because its technology "has the potential to set a standard for the next generation of displays and cameras."
Spectralics, based in Israel, has a background in aerospace technology development. Volvo's investment brings the startup's raised total to $5 million.
Spectralics is a graduate of the MobilityXLab program in Gothenburg, Sweden and is part of the DRIVE network in Tel Aviv, Israel, two accelerators for promising startups.
MobilityXlab, founded in 2017, is co-owned by CEVT, Ericsson, Volvo Cars, Volvo Group, Veoneer and Zenseact, six corporations involved in global mobility.
Images
Featured image: The Volvo C40 Recharge. (Provided by Volvo)
A film developed by Spectralics could be integrated into a vehicle's windshield or windows, allowing the display of overlay imagery on the glass. (Provided by Volvo)
Share This: