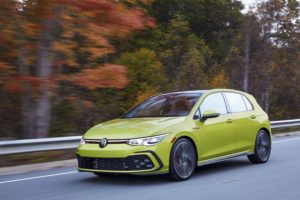 Volkswagen has launched an improved version of Front Assist, an advanced driver assistance system (ADAS) technology intended to help motorists avoid collisions with bicyclists and pedestrians.
The automaker said that Front Assist would be available as part of the Volkswagen IQ.Drive feature on the 2022 Golf GTI and Golf R.
This newest version of Front Assist uses the car's forward-facing camera to help differentiate cyclists and pedestrians from other objects in its view, Volkswagen said. It has the capability to "see" pedestrians and cyclists not only in front of the car, but those traveling alongside it, too, by combining data from the camera and front-mounted radar sensors. Prior versions of Front Assist used radar sensors alone.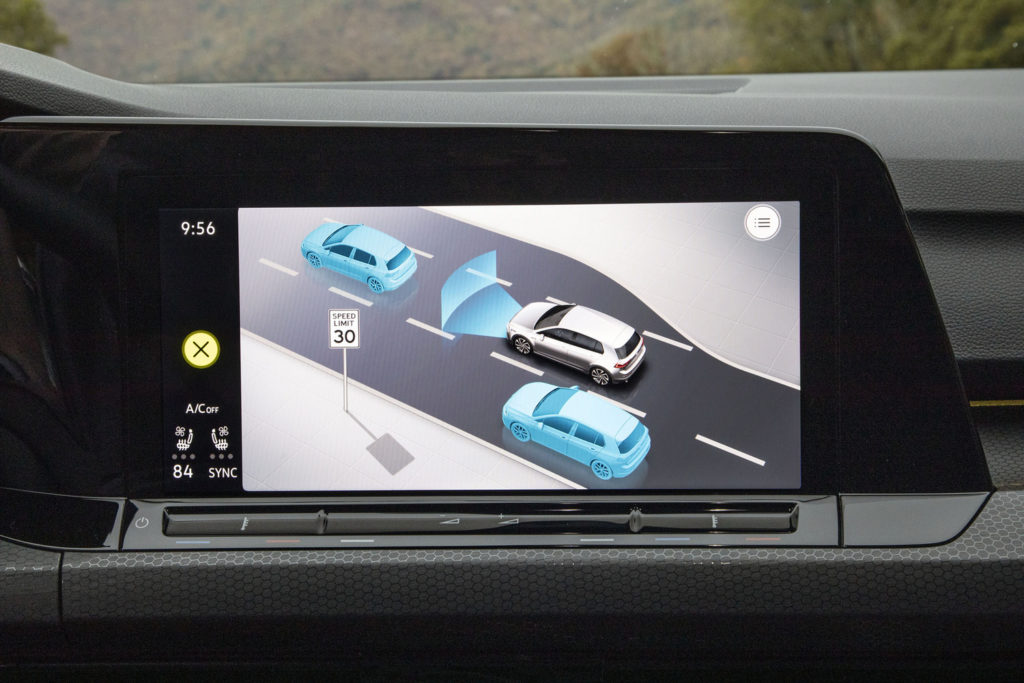 "By using sensor fusion that combines the data from the camera and the radar, this technology can help detect pedestrians and cyclists who the driver may not see in front or alongside the vehicle," Izzuddeen Hack, Electronic Strategy Lead for Volkswagen Group of America, said in a statement. "That can give the driver more warning and our systems more intelligence about what's happening to help avoid a potential crash."
Radar allows the system to detect people in darkness or dusk that the driver might not have noticed. When Front Assist identifies a person in the vehicle's path, it gives the driver a visual and audible signal. It also has the ability to give the brakes a jolt as a further warning.
If the driver does nothing, Automatic Emergency Braking will be activated. If the driver applies the brakes too lightly to avoid a collision, Braking Support will automatically increase braking pressure.
According to the National Highway Traffic Safety Administration, 6,205 pedestrians and 846 bicyclists were killed in collisions with motor vehicles in the United States in 2020.
Images
Featured image: A 2022 Golf GTI. (Provided by Volkswagen)
How features available in the 2022 Golf GTI and Golf R can help avoid collisions with cyclists and pedestrians. (Provided by Volkswagen)
Share This: