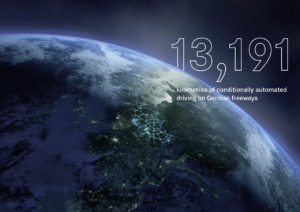 Mercedes-Benz lidar-based system wins approval for conditionally automated driving
By on
Announcements | Technology
Mercedes-Benz has met the German legal requirements for a Level 3 autonomous driving system, potentially paving the way for offering the system in other countries.
The OEM announced that the German Federal Motor Transport Authority has granted "system approval" on the basis of the technical approval regulation UN-UN-R157, "thus paving the way for offering such a system internationally, provided that national legislation allows it."
SAE International defines Level 3 vehicles as those with partial self-driving capabilities that allow drivers to take their hands off the wheel and their eyes off the road. They can do all the tasks of driving on certain roads, and up to certain speeds, but require a human operator to be ready to take control when necessary.
The Mercedes-Benz system, called Drive Pilot, will be offered on the manufacturer's S-Class vehicles in the first half of 2022.
For now, Drive Pilot will be usable on 8,197 miles of highway in Germany. Mercedes-Benz said that "extensive test drives" for Drive Pilot are under way in the United States and China, and that the technology will be rolled out in other countries when there is a "national legal framework."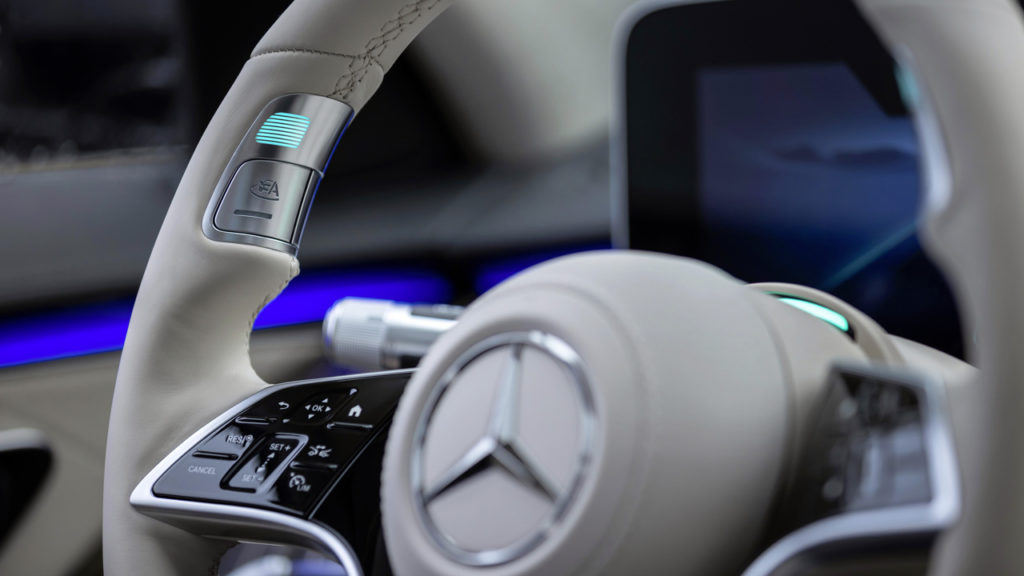 Drive Pilot may have the most extensive set of ADAS hardware put on a production car to date. In addition to the array of cameras, radar units and ultrasonic sensors included in the Driving Assistance Package, Drive Pilot also includes light detection and ranging (lidar) units; a camera mounted in the rear window and microphones, for detecting emergency lights and sirens; and a moisture sensor in the wheel well. It's a package that Mercedes-Benz calls "indispensable for safe conditionally automated driving."
Lidar units measure distance by illuminating a target with laser light and measuring the reflected light with a sensor. Differences in laser return times and wavelengths give a picture of what object lies ahead, how far away it is, and how fast it might be moving in any particular direction.
Lidar use has yet to be widely embraced by OEMs for a number of reasons. The units are expensive, and there have been technical issues to work through, as well. But they're shaping up as key components in semi-autonomous vehicles.
In addition to the sensor data, Drive Pilot draws data from a digital, high-definition map of the roadway, which provides information about the road geometry, traffic signs and unexpected events, such as crashes or construction. Mercedes-Benz said this is updated through a "backend connection."
"For many years, we have been working to realize our vision of automated driving. With this LiDAR based system, we have developed an innovative technology for our vehicles that offers customers a unique, luxurious driving experience and gives them what matters most: time," Markus Schäfer, Member of the Board of Management of Daimler AG and Mercedes-Benz AG, Chief Technology Officer responsible for Development and Purchasing, said in a statement.
"With the approval of the authorities, we have now achieved a breakthrough: We are the first manufacturer to put conditionally automated driving into series production in Germany. With this milestone, we are once again proving our pioneering work in automated driving and also initiating a radical paradigm shift. For the first time in 136 years of automotive history, the vehicle takes over the dynamic driving task under certain conditions."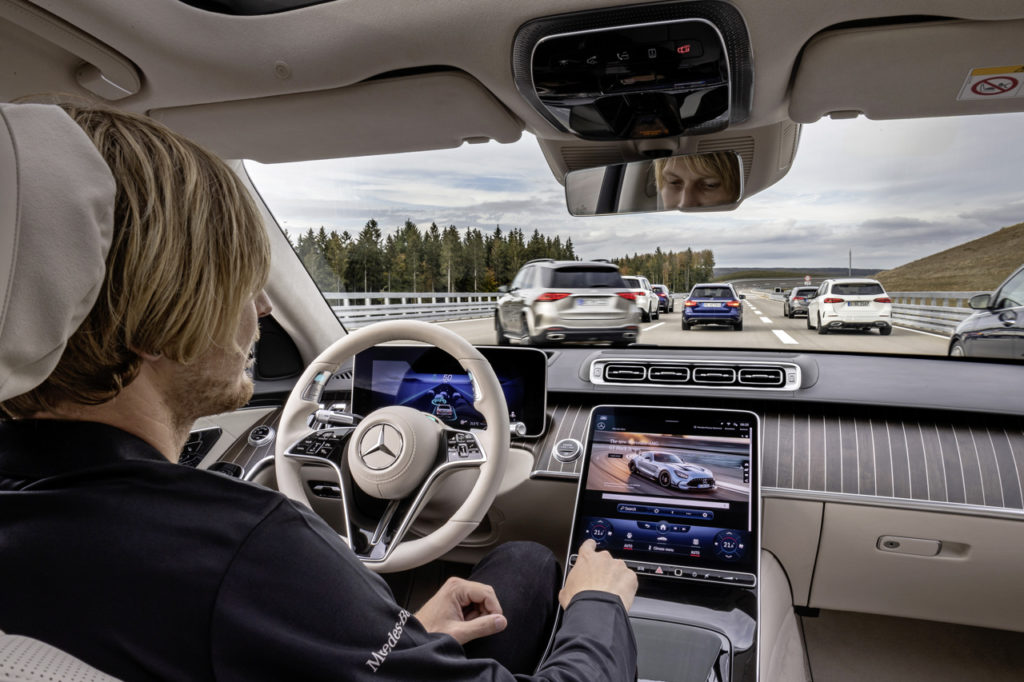 Mercedes-Benz's Drive Pilot system goes one step beyond GM's Ultra Cruise system, which is to debut on certain models in 2023. Ultra Cruise is a Level 2 system, a semi-autonomous technology that requires the driver to be paying attention at all times.
Like Drive Pilot, Ultra Cruise relies on data from lidar units, cameras and radar sensors, and draws guidance from a digital roadmap.
Lucid Motors this fall became the first OEM to offer a production car with lidar units in the North American market. Lucid's system, called DreamDrive Pro, includes 14 visible-light cameras, five radar units, four surround view cameras and ultrasonic sensors throughout the vehicle exterior, in addition to the lidar unit.
Lucid says that Dream Drive Pro is "is future-proofed for Level 3 functions as they become available via over-the-air updates."
Mercedes-Benz does not appear to be the first OEM to clear the Level 3 regulatory hurdle. On March 4, Honda announced that it would begin leasing Honda Legend EX vehicles equipped with the automaker's Honda Sensing Elite ADAS package, which had been approved by the Japanese government for Level 3 driving.
Honda said that the Honda Sensing Elite-equipped Legend EX, offered only in the Japanese market, is part of its efforts to realize a collision-free society based on its global safety slogan, "Safety for Everyone."
Like the GM and Mercedes-Benz systems, Honda Sensing Elite relies on high-definition digital maps and an array of a robust array of five lidar emitters, five radar sensors and two front-facing cameras.
Images
The controls for Drive Pilot are located in the steering wheel rim above the thumb recesses on the right and left. If the driver activates Drive Pilot, the system regulates speed and distance and guides the vehicle within the lane. (Provided by Mercedes-Benz)
Drive Pilot lets drivers turn their attention away from driving, making it possible to write e-mails, surf the Internet or watch a movie. (Provided by Mercedes-Benz)
Panelists explore lidar's promises, challenges during CIC presentation
Lucid poised to be first to North American market with on-board lidar
GM's new Ultra Cruise technology to make use of behind-the-windshield lidar
Share This: