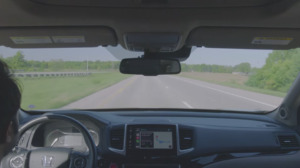 Honda will use vehicle technology to monitor road conditions in Ohio pilot program
By on
Announcements | Technology
Honda is working with the Ohio Department of Transportation on a pilot program that will use vehicle technology to identify damaged lane markings, a step intended to help make roadways safer.
Beginning in early 2022, Honda vehicles used as part of the pilot program will begin collecting road condition data that can be anonymized and shared with road operators. The system will rely on cameras and GPS coordinates to produce its data.
Currently, the pilot program is limited to test vehicles driven by research engineers in Ohio, which is home to the OEM's Marysville Auto Plant. A spokesperson said this is "the beginning of an effort to built out our road testing capabilities in order to evaluate and mature the technology." The program may be expended out to Honda employees and potentially add more vehicles.
Honda said it hopes "to help road operators monitor lane marking conditions in a more frequent, efficient and cost-effective way that helps fulfill Honda's concept of 'Safety for Everyone.'"
The Honda Research Institute, which is conducting the pilot program, is also exploring how connected vehicles can access the data to fine-tune the perception settings of advanced driver assistance system (ADAS) features on Honda and Acura vehicles, if needed. Honda said that the vehicle gathering the data could also warn nearby connected vehicles about damaged lane markings.
The system will continuously monitor lane markings to the left and right of the vehicle, giving them a rating of "ideal," "good" or "need repair," or noting their absence. The information will be relayed to the driver through a dashboard display using four color codes: green, yellow, grey and red.
Some ADAS features, such as lane departure warning and lane-keeping assist, rely on lane markings.
"Maintaining good road conditions helps keep everyone sharing the road safe,"  Paritosh Kelkar, scientist at Honda Research Institute USA, Inc. and project leader of the road condition monitoring system, said in a statement. "Real-time, high-accuracy roadway data captured from connected vehicles has the potential to improve the process of identifying, reporting, and more quickly repairing hazardous road conditions."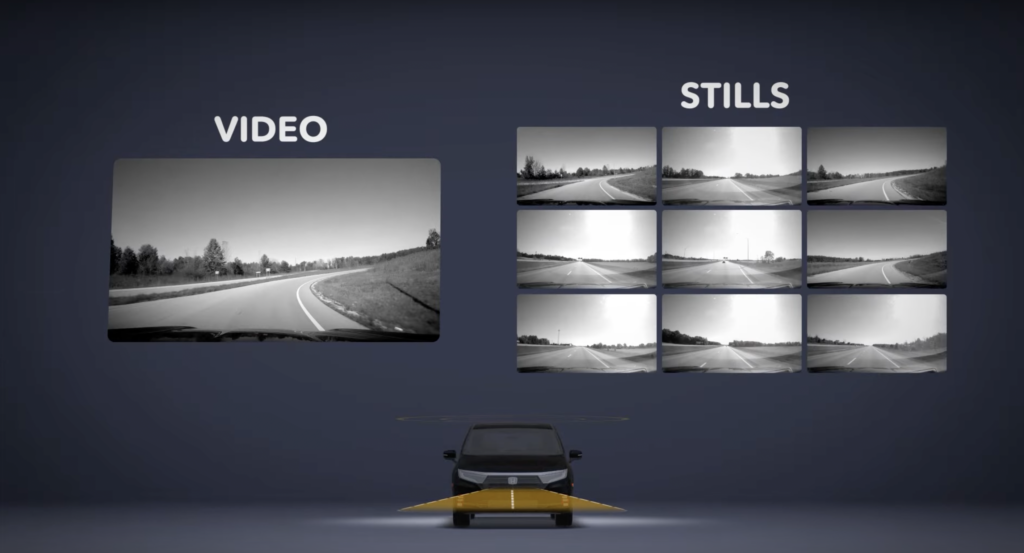 The system will package up the data, including including longitude and latitude coordinates, relevant images and video clips, and stream it to a secure platform for analysis. Honda said no personal information would be included.
Jack Marchbanks, the director of the Ohio DoT, said that the regular inspection of the state's roadways for problems, such as faded or damaged markings, is a labor-intensive process. He welcomed Honda's help.
"Good pavement markings are important to the drivers of today and the vehicles of tomorrow," Marchbanks said. "We're excited to work with Honda to improve the process."
Honda Research Institute plans to expand the system's application beyond lane marking conditions to monitor other types of potential hazards. It said it hopes the system can prove useful in keeping all roads safer for everyone.
More information
A video demonstration of Honda's road condition monitoring system
Images
Featured image: Honda vehicles involved in the pilot program will capture data on lane marking quality and relay it to a secure server for analysis. (Provided by Honda)
The system will provide GPS coordinates, video clips and images for analysis. (Provided by Honda)
Share This: