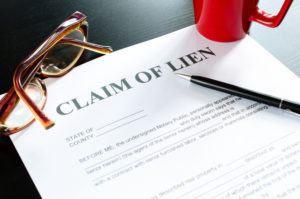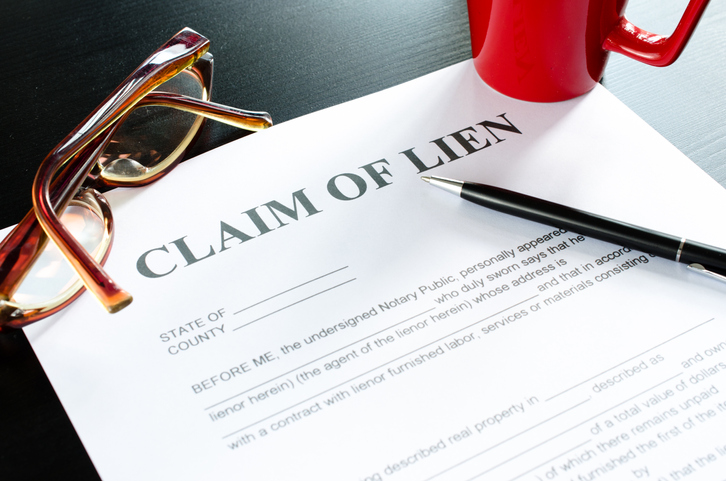 Body shops and other auto repairers in Oregon will have to obtain a $20,000 surety bond, or an irrevocable letter of credit in the same amount, in order to be able to assert a lien on a vehicle for non-payment when a new state law takes effect on Jan. 1.
The requirement, spelled out in Oregon House Bill 2311, was originally part of broader legislation intended to put a check on unscrupulous repair shops. That bill, HB 3322, proposed licensing all auto repair shops, but it died in committee when the 2017 legislative session ended.
HB 2311 applies to shops that carry out mechanical and collision repairs. Exempted are dealerships, OEMs and companies that hold a towing business certificate from the state, provided that the lien is for towing or storage alone. The law does not apply to abandoned vehicles.
The law, passed on Sept. 25, is intended to protect consumers from improper uses of a lien. It states that repairers who file for a lien must have a surety bond or letter of credit that is:
(i) Executed to the State of Oregon;
Approved by the Attorney General as to form;
Filed with and held by the [state transportation] department; and
Conditioned such as to compensate parties damaged as a result of a use of a possessory lien in connection with a misrepresentation, a fraud or a violation of a duty set.
"A person, other than a person that is [exempted], shall have in effect a surety bond or irrevocable letter of credit in the amount of $20,000 before, and shall maintain the surety bond or irrevocable letter of credit during, any period in which the person creates, attaches, asserts or claims a possessory lien on a motor vehicle after making, altering, repairing, transporting, storing, performing services for, supplying materials for or performing labor in connection with the motor vehicle," the measure states.
A letter of credit is a promise by a bank to advance up to a certain amount of money to one deal party if the other party defaults, while a surety bond is a guarantee in which a third party — often an insurance company — agrees to assume a defaulting party's financial obligations.
Under HB 2311, the bond or letter of credit must be issued by a company authorized to do business in Oregon. The issuer must notify the state's Department of Transportation if it cancels the bond or the letter, and will remain obligated until that notification is received.
Shops are required to certify to the Oregon Department of Transportation [ODOT] each year that the bond or letter of credit is still in effect.
The bill amends ORS 87.152, the state law allowing repair shops to assert a possessory lien for non-payment of a bill.
Margaret L. Ragan, the executive director of the Northwest Automotive Trades Association (NATA), said her organization worked to achieve a better compromise during the legislative process, and is less than satisfied with the result.
"As with many bills introduced each year, bills are created and laws are passed in response to a few bad players. When this bill was initially introduced, it proposed licensing ALL auto repair shops.  Thereafter this bill went through multiple iterations before being accepted by all involved parties," Ragan said in a statement.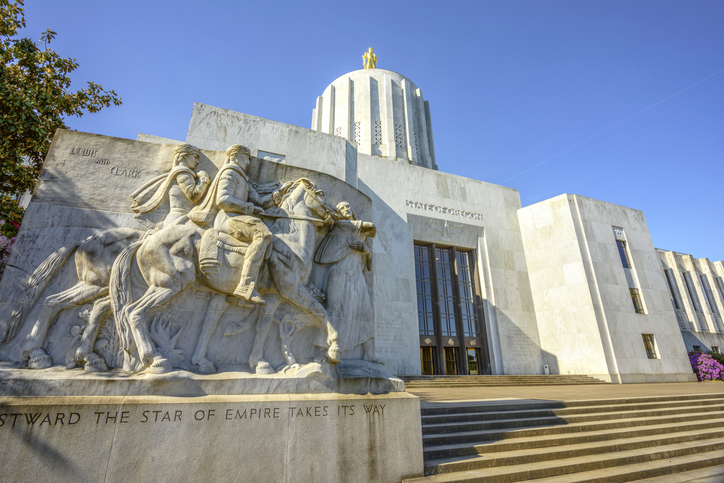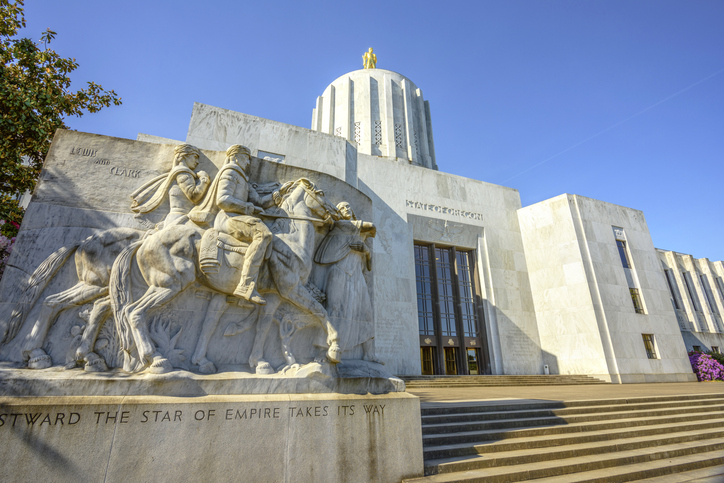 "This was the best compromise NATA with the help of our lobbyist, Darrell Fuller, was able to achieve on behalf of our members. Are we happy with this? No. This bill does not apply to dealerships, however it does apply to independent shops. An Independent shop will only use the lien process — perhaps once in a year. A shop will now spend an estimated $300 on a bond, plus the lien expenses in order to gain title to and sell the vehicle and hopefully recover the cost of the unpaid repair.
"Will this fix the problem? Probably not," she said. "Bad players ARE bad players — they don't follow the rules – they won't follow the rules."
Ron Reichen, the owner and founder of Precision Body & Paint, interprets the legislation as an attempt to give consumers another layer of protection against unscrupulous businesses.
He said the "bad players" typically are tow truck operators that will tow, impound and immediately impose a mechanic's lien on the vehicle; and mechanical repair shops that "lowball and upsell" — for instance, estimating a brake job at $300, presenting a bill for $3,000, and "holding the car hostage."
By requiring a surety bond or irrevocable letter of credit, the law gives a role to the issuing companies, which will scrutinize any lien application and decide whether or not to cancel the bond or letter. Without a bond or letter, the state will not acknowledge the lien.
Reichen said the law will have little effect on his business, which typically files for two or three liens each year for vehicles that have been abandoned. Abandoned vehicles are exempted from the legislation.
Even so, the process is lengthy, and the shop cannot recover anything more than the vehicle's value, which can be no more than a fraction of what's owed. A vehicle must be left for 90 days, with no response from the owner, to be declared abandoned. It then takes another 45 days to secure the vehicle's title through the lien process.
Non-payment for collision repair services is rare, Reichen said, as payment is generally made by an insurer, and the insurance industry is "scrutinized constantly" by the state.
Lindsay Baker, assistant director of ODOT, acknowledged in a Feb. 3 letter to the House Committee on Business and Labor that the measure "does not create a regulatory framework or provide any level of regulation, oversight, or management of this industry; if House Bill 2311 passes this industry will continue to function largely unregulated.
"This measure does not establish or direct any regulatory actions, including but not limited to document authenticity verification, inspection of records or participating entities, or auditing functions related to industry compliance," Baker wrote.
HB 3322, the unsuccessful proposal to regulate the vehicle repair industry, would have required certification by the state, and permit the ODOT to inspect places of business "for specified purposes." Shops operating without a permit would have been charged a penalty of up to $15,000.
More information
Northwest Auto Trades Association
Oregon House Bill 2311
https://legiscan.com/OR/text/HB2311/2021
Oregon Statute 87.152
https://oregon.public.law/statutes/ors_87.152
Images
Featured image: Repairers will have to have a $20,000 surety bond or irrevocable letter of credit in order to file a "mechanic's lien" for non-payment of a bill in Oregon beginning Jan. 1.
The State Capital Building in Salem, Oregon. (4kodiak/iStockphoto)
Share This: