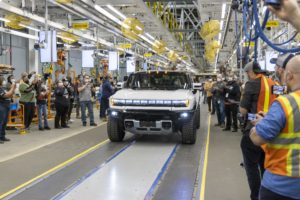 General Motors has begun rolling out its GMC HUMMER EV Edition 1 pickup and BrightDrop EV600 light commercial vehicle, both built on the Ultium Platform.
Ultium's dedicated EV architecture and propulsion system is the foundation for GM's "all-electric future."
During the Nov. 4 OEM Collision Repair Technology Summit session on EVs at the 2021 SEMA Show, GM Global Aftersales Mechanical Engineering Director Jennifer Goforth said the key to GM's vision of zero crashes, zero emissions and zero congestion is electrification.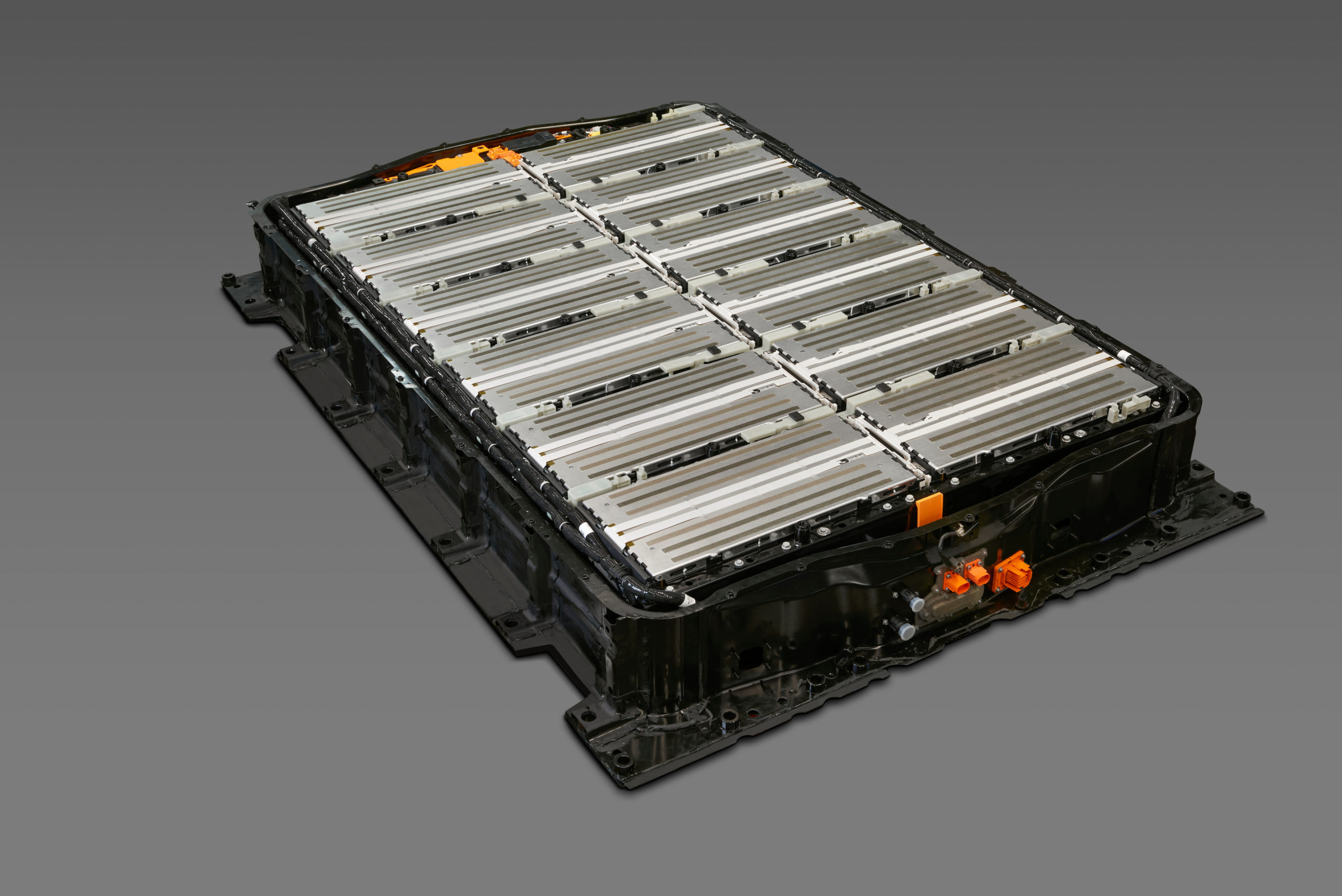 "The electric architecture that's required for that electrification strategy is instrumental at powering all of our newest technologies and developing the connectivity … to our infrastructure, which will help achieve our vision for zero crashes and zero congestion," Goforth said.
GM plans to launch 30 new EVs globally through 2025 and with the new technology intends to expand its business to non-automotive applications with Ultium as the key driver.
The Ultium Platform will:
Enable GM to make nearly every type of vehicle – across its different brands and up and down the portfolio – by building everything from affordable, high-volume crossovers and passenger cars to full-size pickups and SUVs, performance, and commercial vehicles.
Feature competitive range, performance and overall customer-friendly integration of components compared to designs that retrofit electric propulsion systems to existing internal combustion vehicle frameworks.
Greatly reduce proliferation of parts combinations used in today's internal combustion lineups, helping enhance EV profitability.
Enable mobility beyond GM's own portfolio through third-party licensing of its EV technology, co-development agreements and partnerships.
Ultium also helps GM innovate in core areas like the interdependent body frame and battery structure of its all-new EVs. The battery pack has structural elements that are integrated into the chassis structure, Goforth said.
With its single-cell design, the Ultium battery has a rectangular, flat pouch design that ensures cells can be efficiently packed into modules, Goforth said. Cells are vertical in trucks and SUVs and horizonal in low-profile performance vehicles. The batteries have 90% less wiring.
"General Motors will be the first manufacturer to have an almost entirely wireless battery pack," Goforth said. "… What's important about this Ultium battery is that it incorporates into our Ultium Drive platform, which is based on five interchangeable drive units that allow us to have front-wheel drive, rear-wheel drive as well as all-wheel drive."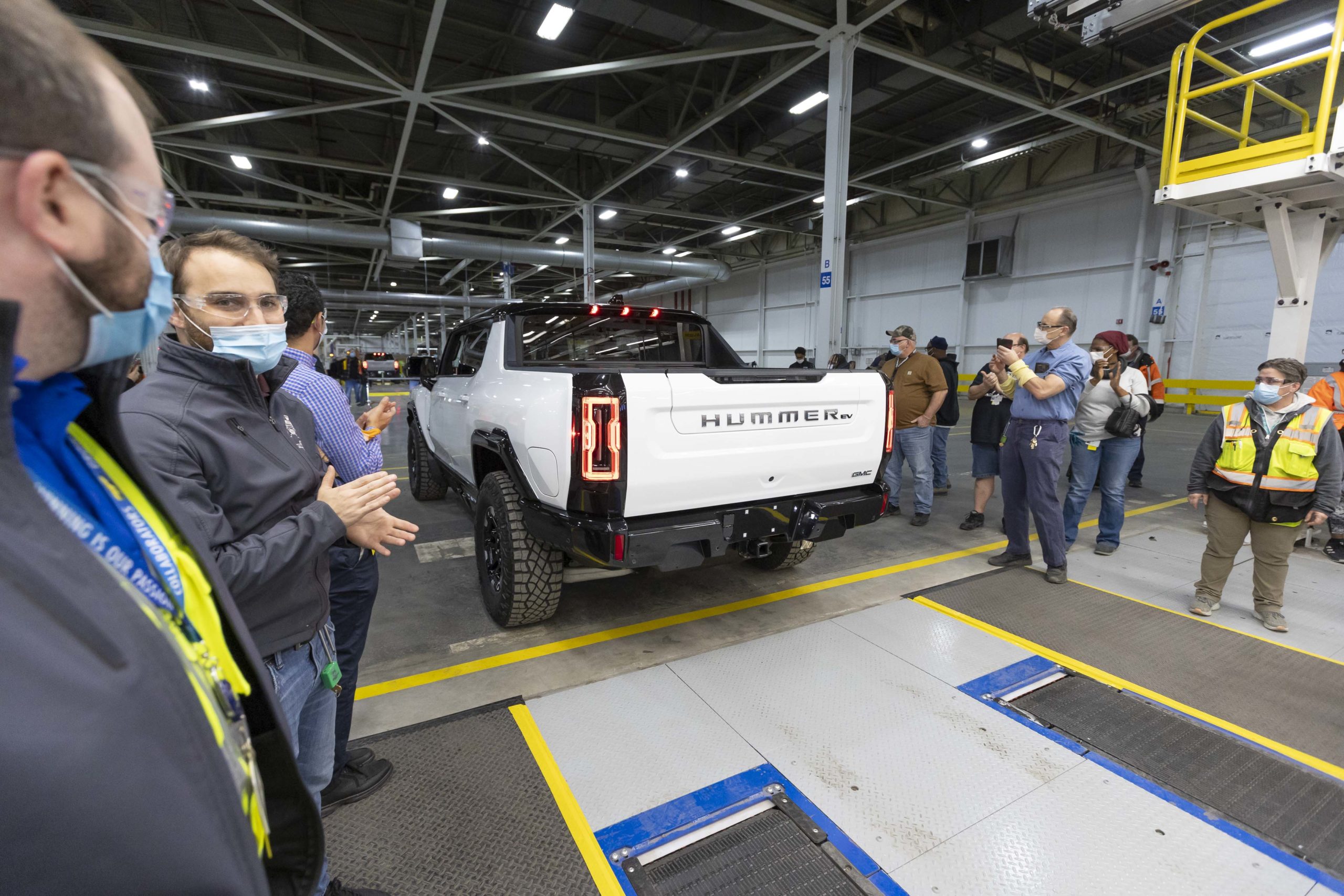 The GMC HUMMER EV Pickup's combined battery pack and body structure allows "outstanding" off-road proportions and strong protection of the vehicle's battery, which doubles as a stiffening member of the body, according to GM.
The mission of BrightDrop, GM's new tech startup, is to reimagine commercial delivery and logistics for an all-electric future through products like the EV600 light commercial vehicle.
GM believes Ultium will allow BrightDrop to reduce vehicle emissions while also helping other companies meet their sustainability targets. BrightDrop began delivering its first EV600s to FedEx on Dec. 17. Simultaneous with the launch of fleet EV vehicles, Biden ordered an EV federal fleet by 2035 and "the White House is set to spend billions of dollars to expand a federal fleet of electric vehicles."
GM customer care and after sales collision manager John Eck said during the summit session that collision centers won't be alone in repairing the EVs.
"Our focus is safe and proper repair and that is utilizing all of our information as we put it out through the OE service information and a real heavy focus obviously on diagnostics and inspections," Eck said.
Direct SI from GM is necessary for EVs, he added. GM offers varying subscription models, some for 30 days. GM updates its information nightly to ensure repairers have the most up-to-date information.
"We're going to continue to increase and add more support to the industry and make ourselves accessible in how … we help support the needs in understanding this changing technology together as we move forward," Eck said.
To enroll in the program, visit GenuineGMParts.com.
To watch the OEM Collision Repair Technology Summit session featuring GM, visit https://rde.scrs.com
IMAGES
Featured: The first 2022 GMC HUMMER EV Pickup Edition 1 exits Factory ZERO in Detroit and Hamtramck, Michigan. VIN 001 was auctioned in March 2021 at the Barrett-Jackson Scottsdale auction for $2.5 million to benefit the Tunnel to Towers Foundation. (Photo by Jeffrey Sauger for General Motors)
The Ultium Platform – GM's dedicated EV architecture and propulsion system – is the foundation for GM's all-electric future, giving the company the capability not only to build an entire retail and commercial portfolio but also leverage the technology to expand its business to non-automotive applications. A 24-module Ultium battery pack will provide energy for the GMC HUMMER EV Edition 1 Pickup. (Photo by Santa Fabio for General Motors)
The first 2022 GMC HUMMER EV Pickup Edition 1 exits Factory ZERO in Detroit and Hamtramck, Michigan. VIN 001 was auctioned in March 2021 at the Barrett-Jackson Scottsdale auction for $2.5 million to benefit the Tunnel to Towers Foundation. (Photo by Jeffrey Sauger for General Motors)
BrightDrop delivers the first five of 500 electric light commercial vehicles to FedEx, the first customer to the receive the EV600s, which are the fastest built vehicles, from concept to market, in General Motors history. Photo courtesy of FedEx
Share This: