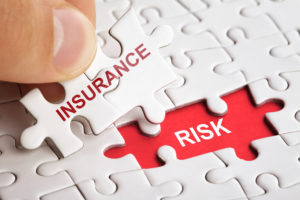 When it comes to sublet services, collision repair shops should be mindful to make sure vendors are properly insured to mitigate risk if something goes wrong.
Intrepid Direct Insurance Sales Director Alex Whittit said shops should not only determine what is the best coverage, in both amount and type, to have for themselves but also what they expect of their vendors.
"They need to make sure that their general liability is going to extend to a contractor doing sublet work for them and then it's always a good idea for them to get listed as an additional insured on that subcontractor's policy as well," he said.
For example, it's ideal to make sure third-party repairers are covered by the shop's insurance in case they go out of business or their insurance lapses. "You can't just trust that the sublet's policy won't fall through so you want to protect yourself in case something happens, but ideally you want the sublet policy to take care of it so you're not hitting your own insurance and raising your own rates," Whittit said.
He recommends shops ensure vendors have general liability, garagekeepers liability, and workers' compensation coverages if the vendor works on site. If the vehicles are taken to the vendor's location, general liability is really all that's necessary, he said. Most general liability policies come with $1 million of coverage per occurrence and $2 million in aggregate.
Spark Underwriters founder and chief underwriting officer David Willett echoed that advice and took it a step further to recommend that shops have a tracking system in place to verify insurance is current and valid throughout the year rather than only verifying at the beginning of contracting them and assuming they're always covered. Tracking systems will ping shop owners if a vendor is dropped from their insurance for nonpayment or otherwise.
"You're going to be responsible for their work and if they don't have valid insurance that you can push it off to, you're going to be liable for it yourself," Willett said. "You should make sure that they have what you consider to be adequate limits of insurance for the type of work that they do. Their liability limit for their work should be high enough that you feel comfortable with it. …if you're getting into [hiring] somebody who's working on safety components and whether they're calibrated properly and all that nature, what do you want to have protected? Is it $1 million? Should it be the same limit that you have for your liability if you've got an umbrella [policy] as well?"
He added that shops should think of vendors like they do their own employees when it comes to liability.
Willett recommends shops write a vendor letter that sets general liability insurance coverage expectations of at least $1 million. However, that depends on who the sublet services are with. Auto dealers, he said, and advanced driver assistance systems (ADAS) companies should have higher coverage limits whereas independent contractors may not.
A study released in June 2021 by insurance verification company Evident, states 75% of third parties had not been meeting the insurance requirements established by the companies they're working for.
"In the realm of risk mitigation and management, verifying and improving insurance coverage for third parties is increasingly important," the study states. "The more effectively companies can enforce compliance with insurance requirements, the lower the risk of unexpected vicarious liability claims related to incidents among third parties that can impact the company's brand and/or finances."
Evident recommends the following:
Require partners to carry general liability, workers compensation, property, auto, umbrella liability, and crime and employee dishonesty insurances;
"Right-size" your requirements that "best align" with your business objectives, such as supporting growth and reducing risk; and
Effectively and/or consistently communicate to obtain up-to-date proof of coverage.
IMAGES
Featured image credit: FotoMaximum/iStock
Share This: