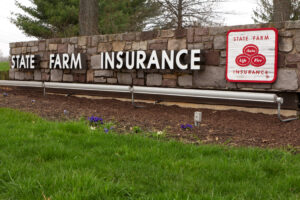 Two consumer groups call for DOI action following discrimination lawsuits against State Farm
By on
Insurance | Legal
The Consumer Federation of America (CFA) and Center for Economic and Social Justice (CESJ) are urging state insurance departments to investigate "racial bias and discrimination in insurance claims handling and anti-fraud efforts" following a March 18 New York Times article about two lawsuits against State Farm.
The lawsuits were filed by a former longtime State Farm employee and two policyholders. All of the plaintiffs are Black. The December 2021 employee discrimination suit is brought by Carla Campbell-Jackson, who filed an Equal Employment Opportunity Commission (EEOC) complaint and charge of discrimination after she was fired for allegedly sharing sensitive information outside of State Farm. After the EEOC reviewed her complaint, they gave her the go-ahead to sue.
Policyholders Darryl Williams and the business he owns, Connectors Realty Group Corp., as well as Antoine Nash filed a proposed class-action suit in February 2019 when State Farm denied paying claims they made. Williams says he filed a claim when a pipe burst in an apartment building he owns, which he claims State Farm denied paying in full by allegedly determining it was fraudulent. Nash is a party to the suit because of an alleged theft claim he made when his house was for sale, which he says was denied by State Farm because it was deemed fraudulent.
The proposed class includes all African American Illinois residents who "submitted claims for property loss and damage to State Farm during the period 2015 until the time judgment is entered herein and whose claims have either been denied, sent to the State Farm Special Investigations Unit for fraud or otherwise treated as presumptively fraudulent," according to the suit.
State Farm filed motions to dismiss both suits and has not yet filed an answer to Campbell-Jackson's suit.
A March 24 joint letter written by the consumer rights groups to insurance commissioners states the allegations made in the lawsuits are "deeply concerning" and notes that discriminatory claims handling and anti-fraud practices "go well beyond any one company."
"We believe it is critical that you assess whether your Department is sufficiently scrutinizing the impact of systemic bias and racial discrimination on claims handling and anti-fraud practices industrywide. We ask that you respond to the survey questions at the end of this letter, as we will be compiling the data to report on the work being done at Departments to combat bias in claims handling and anti-fraud efforts."
"…The problem of discriminatory anti-fraud efforts at insurance companies is potentially compounded by the growing reliance on Big Data-driven models and algorithms for identifying fraud. If the source data used to create the models and train the algorithms are biased because of internal company practices ('focusing on inner-city claims') or external racism (discriminatory policing or inadequate access to financial institutions, for example), then fraud investigations will focus on fraud in those communities and recursively emphasize it."
Williams' suit alleges seven counts of breach of contract – one for each of the claims – for either denying the claims or not making full payment. The complaint also alleges a violation of 42 U.S.C. Sec. 1981, which is an equal rights contract law. State Farm "intentionally discriminated against Plaintiffs and prevented them from enjoying the benefits, privileges, terms, and conditions of the contractual relationship between Plaintiffs and State Farm," the suit states.
The suit also alleges that State Farm violated Illinois bad faith insurance law that, among its provisions, protects consumers from unreasonable delays in settling claims.
In its most recent answer to the suit, State Farm states it "discovered that Connectors, through Mr. Williams, made material, false representations both in its application for the Policy, and in connection with the multiple claims that it submitted under the Policy, as well as in its pleadings to this Court. Perhaps most egregiously, Connectors has claimed losses under the Policy that allegedly flowed from the actions of a supposed tenant, Lynnette Crawley, who in fact never lived in the building."
"…State Farm would not have issued the Policy to Connectors or made any payment under the Policy had it known about Connectors' material misrepresentations in its application for the Policy and in connection with the claims Connectors submitted under the Policy."
State Farm filed a counterclaim within its answer to rescind its policy with Williams and return "the parties to the status quo prior to entering into the Policy" by the company refunding Williams' premiums and Williams giving back the more than $55,000 he received from State Farm.
Williams' complaint has been amended three times and Nash is still listed as a plaintiff in the suit in the most recent amended complaint. However, State Farm doesn't list him as a party and states his claims were dismissed in district court in 2019.
Campbell-Jackson's suit states the 28-year employee was fired after "she complained about State Farm's rampant culture of racism and discrimination which permeated throughout her time at State Farm, creating a hostile work environment." The suit alleges she "confronted State Farm's culture of racism, discrimination, and retaliation day-in-and-day-out for decades."
In late 2014, Campbell-Jackson was reassigned to the Special Investigations Unit to handle alleged fraudulent insurance claims. Throughout the next year, she noticed a trend of minority group members' claims being "systematically and illegally denied" by State Farm.
"She expressed her concerns to State Farm leadership, including to Human Resources and through State Farm's Code of Conduct (a purportedly anonymous reporting practice) about the blatant racism and discrimination against State Farm customers. Shockingly, Dr. Campbell Jackson's concerns were either ignored or met with outright hostility by State Farm," the suit states.
In April 2016, shortly before Campbell-Jackson was fired, a letter was allegedly sent by State Farm employees to her and other minority employees that called "Hispanics 'lazy,' African Americans 'uneducated' and 'crackheads,' Muslims 'bottom of the barrel,' and that State Farm executives did not want to employ minorities," according to the suit. The suit also alleges State Farm "in an attempt to abruptly back-peddle away from the wrongful and illegal termination" of Campbell-Jackson offered her a $175,315 settlement, which she denied and instead filed a complaint and charge of discrimination with the EEOC.
The EEOC found that State Farm violated Campbell-Jackson's employee rights and recommended a more than $464,000 settlement as well as for State Farm to "institute various reforms within State Farm to stop the pattern and practices of race-based discrimination and hostile work environment," the suit states. The EEOC then gave Campbell-Jackson a right-to-sue letter.
Campbell-Jackson also filed a complaint with the Michigan Department of Civil Rights, which led to a right-to-sue letter from the Civil Rights Division of the U.S. Department of Justice.
The suit alleges State Farm violated Title VII, 42 U.S.C. §2000 through discrimination, harassment, hostile work environment, and retaliation as well as the Michigan Elliot-Larsen Civil Rights Act 453 of 1976 through discrimination and retaliation.
The company didn't respond to Repairer Driven News when asked to comment on the pending litigation and the call for Department of Insurance investigations by the CFA and CESJ.
The NYT reported State Farm spokesman Roszell Gadson wrote in an email to them that, "Recent allegations of discrimination do not reflect the State Farm culture. We use our business as a force for good and believe that racism has no place anywhere in society."
State Farm reportedly said in a statement, according to Claims Journal, that they won't "attempt to litigate these issues in the media" and, "At State Farm we believe in fostering an inclusive environment where everyone – including our customers – feels respected and valued. We'll continue to engage in open, honest dialogue to find actionable and meaningful ways to continue advancing diversity and inclusion at State Farm and in neighborhoods and communities."
IMAGES
Featured image credit: youngvet/iStock
Share This: