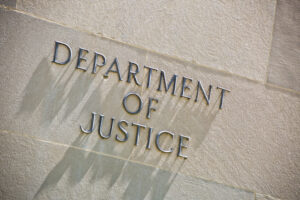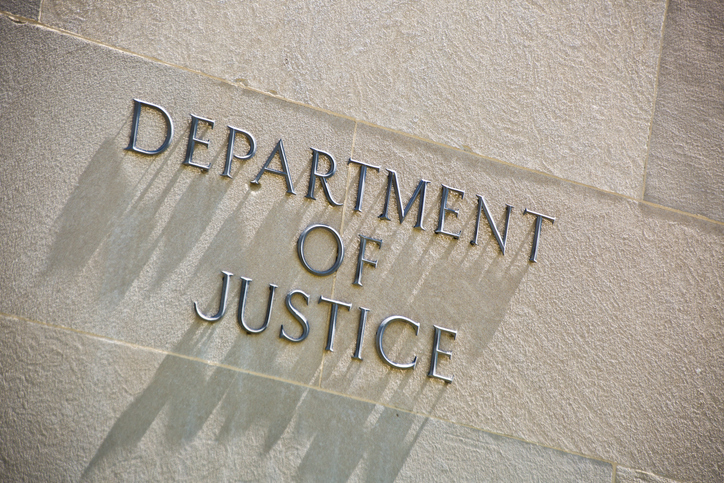 Government sues to block purchase of tech provider by major health insurer
By on
Insurance | Legal
The Justice Department has sued to block insurer UnitedHealth from acquiring technology company Change Healthcare, saying that the $13 billion acquisition would harm competition by giving United "control of a critical data highway."
The department argued that the deal would give UnitedHealth ownership of "the leading source of key technologies that United's health insurance rivals rely on to compete with United," the department's Antitrust Division said in its complaint, filed Feb. 24 in in U.S. District Court for the District of Columbia. New York and Minnesota also joined the lawsuit.
"The proposed transaction threatens an inflection point in the health care industry by giving United control of a critical data highway through which about half of all Americans' health insurance claims pass each year," said Doha Mekki, principal deputy assistant attorney general of the Justice Department's Antitrust Division.
"The department's lawsuit makes clear that we will not hesitate to challenge transactions that harm competition by placing so much control of data and innovation in the hands of a single firm," Mekki said.
Change Healthcare offers its clients software and services that include electronic data interchange (EDI) clearinghouse services, which transmit claims and payment information between insurers and providers, and first-pass claims editing solutions, which review claims under the health insurer's policies and relevant treatment protocols.
"Indeed, Change markets itself as a valuable partner for insurers, working closely with them to innovate and problem-solve," the Justice Department said in a statement. "United's acquisition of this neutral player would allow United to tilt the playing field in its favor, harming current competition and allowing United to control and distort the course of innovation in this industry for the foreseeable future."
UnitedHealth subsidiary Optum said in a statement that the deal would "increase efficiency and reduce friction in health care, producing a better experience and lower costs."
It said the accusation that it could misuse competitively sensitive information to harm its competitors is misplaced, because "Optum's business model and financial success is dependent on providing products and services to external customers, not just UnitedHealthcare."
"Put simply, anymisuse of customer CSI would be economic suicide for Optum because its sophisticated external customer base would simply cease using Optum's services and turn to any number of Optum competitors," the company said.
It said there is "no support for the Government's speculation that the combination with Change Healthcare will lead to Optum hoarding the product and service innovations that could result." In fact, the company said, Optum has served third-party payers for years, and intends to continue doing so.
Optum offers data, software and services to insurance firms, physicians, hospitals, and pharmaceutical companies. If the acquisition of Change Healthcare goes through, United would control three-quarters of the market, the publication HealthcareDive said.
"Because Change's products are so widely used, including by many healthcare providers," the government's lawsuit states, "United's health insurance rivals would not be able to prevent their data from being routed through Change post-transaction. Therefore, United's proposed acquisition of Change, with its rivals' competitively sensitive data, would allow United to co-opt its rival insurers' innovations and their competitive strategies and reduce their incentives to pursue those innovations and strategies in the first place."
A trial date of Aug. 1, 2022 has been set.
Images
Featured image: The entrance signage for the United States Department of Justice Building in Washington, D.C. (YinYang/iStock)
Share This: