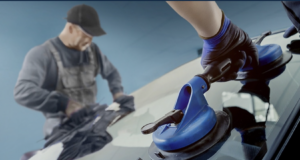 Ford on Monday announced the launch of the Ford Certified Glass Network (FCGN), promising process coaching aimed at ensuring the safe and proper installation of original equipment glass on Ford and Lincoln vehicles.
The OEM, which has issued warnings to body shops on the proper replacement of glass in the past, said it was the first to create its own comprehensive certified glass installer network.
Ford said shops that want to be in the network will have to certify that they have the ability to carry out advanced driver assistance systems (ADAS) calibration, and will undergo recertification every two years.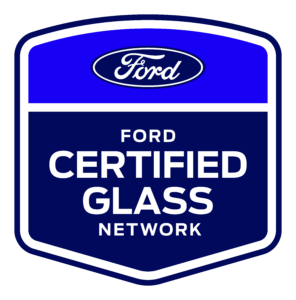 In exchange, for an annual enrollment fee, shops will get access to technical repair procedures through www.motorcraftservice.com, coaching, technical hotline support, and calibration training. In addition, enrolled shops will be included in a consumer-facing locator service, FCGN signage, and access to marketing resources, such as consumer education digital assets, Ford said.
Member shops will also be able to view short Ford and Lincoln videos to help keep their technicians up to date on the latest tips and procedures.
The annual enrollment fee was not disclosed. Ford did not respond to an email from Repairer Driven News before the publication deadline.
In a news release, Ford emphasized the effect of proper glass repair on vehicle safety, saying that its original equipment windshields and glass are "built and tested to function as part of a system, providing structural support in an accident and promoting clear, undistorted vision for Advanced Driver Assistance Systems." Those include Ford's Lane-Keeping, Pre-Collision Assist with Automatic Braking, Evasive Steering Assist, and Auto High-Beam Headlamps.
"The Ford Certified Glass Network supports glass replacement companies who seek to be differentiated in the market by achieving our certification requirements," Jennifer Boyer, Director of Strategy and Business, Ford Customer Service Division, said in a statement. "It is an exciting opportunity for us to work closely with the auto glass repair and replacement industry."
A full list of minimum certification requirements can be found at the FCGN website. Among other things, it requires shops to use Ford VCM3 recalibration equipment, and to have a dedicated glass calibration technician on-site.
Under the enrollment process, shops will be required to complete an online profile, including a check of the shop's tools, equipment training, and facilities, and certification by the Auto Glass Safety Council. Ford will then schedule an on-site visit to verify the profile and review the shop's glass installation process.
Part of the annual fee includes a consultation for any Ford and Lincoln vehicles undergoing glass replacement. "We'll work hand in hand with your technicians as they're completing glass installation to provide an honest review of essential tasks including scanning and calibration," Ford said.
At the end of the consultation, the FCGN management team will review any steps needed to complete certification, and help put together a detailed action plan to "to take advantage of your strengths and opportunities."
"By utilizing Ford genuine OEM glass, industry accepted Auto Glass Replacement Repair Standards (AGRRS), and the utilization of Ford ADAS calibration procedures and tools, this Network will provide a great option for proper installation of genuine Ford OEM glass," said Curt Wormington, Carlex Aftermarket Replacement Glass (ARG) Vice President.
The announcement builds on Ford's June 2020 position statement on glass replacement, in which it said that only the use of Ford Original Equipment Carlite glass is approved.
"Ford Motor Company vehicles contain many state-of-the-art features that provide occupant safety and enhance the driving experience," the statement reads. "Windshield and side glass play an integral role in the performance and functionality of these features. During repairs that involve glass removal and replacement it is critical that the vehicle be restored to proper operating condition."
In announcing the FCGN, Ford listed three technical characteristics of its genuine glass that are necessary to maintaining a vehicle's performance:
It provides precise location for camera attachment brackets on a windshield, without which the optical quality of a camera can be distorted;
Its Head Up Display (HUD) windshields are specifically designed to eliminate secondary images;
Its patented SoundScreen acoustic dampening technology reduces road, wind, and other exterior noise to maintain the quiet interior ride of the vehicle.
"As Ford and Lincoln vehicles evolve with advanced driver assistance systems, or ADAS, Head Up Displays and SoundScreens, certification becomes even more critical to stay up to speed," Ford said.
For more information about the FCGN, visit www.collision.ford.com/fordcertifiedglassnetwork or call 833-837-7694.
More information
Ford On Target example carries warnings for auto body, glass shops on windshields
"Ford details the importance of proper fixed glass repairs"
Ford On Target, 2019, Volume 2
Images
Featured image provided by Ford Motor Company.
Share This: