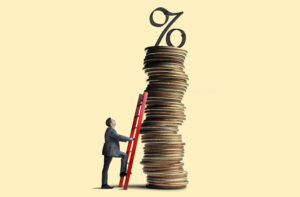 Report: Auto insurance rates expected to rise at least 4.9% in U.S. this year
By on
Insurance
Minnesota drivers are expected to experience a 14% increase in their auto insurance bills in 2022, the highest in the U.S., while Massachusetts drivers should see their premiums go down by a tenth of a percent, according to an analysis by Bankrate.com.
Overall, Bankrate found that, between January 1 and May 18, there were an average of 9.1 approved rate increases per day in the country. "This means that, for the rest of 2022, there is a high probability that rate increases will continue to be filed," the report says.
Bankrate relied on data from S&P Global Market Intelligence, which compiled rate filings from The System for Electronic Rates & Forms Filing (SERFF). Because some states, such as Florida, do not report rate filings to this system, their data is unavailable.
The average rate increase filing for 2022 is about 4.9%, S&P Global reported. "This means that, with the average cost of car insurance at $1,771 per year for full coverage, consumers could soon pay as much as $1,858 annually for the same coverage," Bankrate said.
The highest projected percentage increases after Minnesota are Arizona and Louisiana, both at 7.1%, then Nevada at 6.7%, and Texas at 6.2%.
The most impactful increase, where a high percentage is added to an already high rate, will be felt in New York where a 4% jump will result in average annual bills of $3,227. Following New York are Louisiana, 7.1% and $3,066; Nevada, 6.7% and $2,588; Michigan, 3.7% and $2,432, and Georgia, 5.8% and $2,126, Bankrate said.
Three New England states are among the five states expected to see the smallest increases. After Massachusetts come Vermont, 0.2%; Colorado, 0.4%; Rhode Island, 1.0%, and Alaska, 1.5%.
In California, carriers have filed for rate increases, but none have been approved.
Bankrate offered no explanation for the state-by-state differences in premiums. It might be noted that Massachusetts, where inflation has failed to move rates, has the lowest auto body labor rate in the nation.
"Car insurance companies often increase rates to help rebuild their claims reserves," the report's authors, Cate Deventer and June Sham, wrote. "Although paying a higher premium is not ideal, it could mean a greater likelihood that a company will be able to stay financially healthy enough to pay future claims."
Bankrate predicted that rates will continue to climb, in response to inflationary pressures and increased accident frequency and severity.
"With inflation running at 40-year highs, auto insurance premiums will also be pushed higher, in part reflecting the higher costs to repair and replace vehicles," said Greg McBride, Chief Financial Analyst at Bankrate.
Mark Friedlander, director of corporate communications at the Insurance Information Institute, told Bankrate that labor shortages and supply chain difficulties have brought about higher costs, which carriers are now passing along to their customers.
"We expect to see significant rate actions taken by many national and regional insurers during the second half of 2022 as auto insurers are experiencing a large spike in the frequency and severity of auto accidents," Friedlander said. "As a result, insurers' loss costs have increased substantially because claim payouts are higher due in part to the escalating prices of auto replacement parts, which have increased by double-digits year-over-year due to supply chain disruption, as well as the rising costs of labor."
Images
Featured image by DNY59/iStock
Share This: