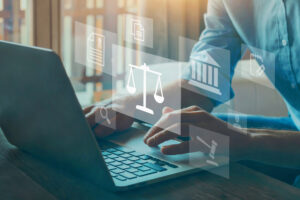 CDI takes legal action against insurer & seller over claims mishandling
By on
Insurance | Legal
The California Department of Insurance (CDI) is taking legal action against Go Maps, Inc., and its insurance underwriter, Topa Insurance Co., after its investigation found the app-based insurance seller "mishandled consumer claims for more than two dozen drivers."
Repairer Driven News asked CDI to elaborate on the investigation and legal process, which can be brought for "knowingly committing" a single act or for a pattern of noncompliance, according to Communication & Press Relations Deputy Insurance Commissioner Michael Soller. And under state law, the insurance commissioner determines the penalties.
CDI claims Go Maps' and Topa's alleged failures to follow California's existing consumer protection rules forced drivers to pay for rental car expenses and other costs while their insurance claims were delayed. If CDI's allegations are proven to be true, Go Maps could face revocation or suspension of its license to transact insurance and Topa could face suspension of its certificate of authority with the Department. Both could face a fine of up to $5,000 for each deceptive or unfair act, or up to $10,000 for each willfully committed act.
So far, in this case, CDI has filed an order to show cause against Go Maps and Topa under which both could be ordered to cease and desist selling insurance and pay financial penalties. Topa can file a notice of defense with the department within 15 days of receipt of the order to request an administrative hearing. CDI hadn't received a notice as of June 30.
The order to show cause against Topa states that numerous consumer complaints were received from October-December 2021. The Go Maps order says 25 consumer complaints were filed with CDI from Oct. 5-Dec. 7, 2021 alleging that their claims were mishandled.
"Once the Notice of Defense is received, the parties have multiple options to resolve legal issues, including going to an administrative hearing or through a settlement," Soller said.
Go Maps, which is an insurtech company, uses an app-based marketing platform to sell and transact its insurance business for Topa — an insurance company licensed by CDI. The Go Maps/Topa program has more than 10,000 California customers representing the vast majority of its approximately 12,000 policies nationwide, according to CDI.
The department alleges that the actions of the companies constitute a general business practice of unfair claims settlement practices. Other alleged violations are:
"Failing to pay claims within 30 days after the coverage was determined or a settlement was reached. For one consumer, the companies missed the deadline by 52 days. The average delay was more than 24 days beyond the legal 30-day claims payment deadline.
"Failing to acknowledge claims, provide necessary forms or instructions, or begin investigations within the statutory 15-day requirement. For one consumer, the companies missed the deadline by 30 days. The average delay was more than eight days beyond the legal 15-day requirement.
"Failing to respond to consumers' inquiries about their claims within 15 days. For one consumer, the companies missed the deadline by 25 days. The average delay was more than 11 days beyond the legal 15-day requirement.
"Failing to deny or accept claims within 40 days. For one consumer, the companies missed the deadline by 66 days. The average delay was more than 32 days beyond the legal 40-day deadline.
"Hiring an unlicensed insurance adjusting firm to adjust claims, on at least 16 occasions."
The Topa order to show cause also states that the company is in noncompliance for its failure to use correct mileage figures for rating purposes, failure to list rating factors on policy documents, failure to list discount information on policy documents, and for automatically giving a business and professional rate, and providing improper discounts. CDI alleges that Topa has used incorrect factors for vehicle characteristics and age when determining uninsured motorist bodily injury rates and incorrect vehicle type when determining policyholder rates.
The Go Maps order alleges the company aided and abetted Topa "in an act or omission that would constitute grounds for the suspension,
revocation, or refusal of a license or certificate" and that they are "unfit to transact insurance."
CDI's investigation is ongoing and consumers who have experienced problems with Go Maps can call the department's consumer services hotline at 800-927-4357 or visit insurance.ca.gov for assistance.
IMAGES
Featured image: anyaberkut/iStock
Share This: