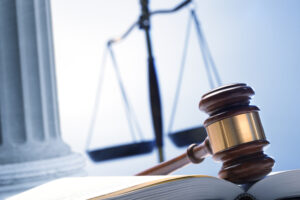 Suit over crash focuses on technicians' assurances, failure to address recall
By on
Announcements | Legal
A Mississippi woman has filed suit against Volvo Cars and the dealer that serviced her vehicle, alleging that their negligence led to a "severe life altering accident" in 2021.
The suit alleges that technicians assured the plaintiff that the vehicle was safe to drive when it was not, and that they failed to address a seat belt recall that was apparently outside the scope of the work the dealer was asked to perform.
In the complaint, filed in the U.S. District Court for the Southern District of Mississippi, Ramona Randall said she twice brought her 2015 Volvo S60 to the dealer, Performance Dodge Jeep Chrysler Ram of Ferriday, Louisiana, complaining of violent jerking that almost caused her to lose control of the vehicle. Both times, the service personnel failed to find a cause of the jerking, and assured her that the vehicle was safe to drive, the complaint said.
During the second visit to the dealership, "the same service personnel … further inspected the vehicle. They informed her that the problem should not repeat itself. Service personnel further represented that the subject vehicle was safe to drive," the complaint said.
Shortly after the second visit, and "without any further warning," the vehicle "jerked again in the exact same fashion as before and as a result, [the plaintiff] was involved in a severe life altering accident," the suit states. No details of the accident are provided.
During the accident, the vehicle's safety belt "failed to perform," because it had not latched properly, the suit claims. It said that the plaintiff was unaware that the belt was subject to a recall for the same problem.
"During the time that Plaintiff engaged with Performance Dodge Jeep Chrysler, it made negligent material representations regarding the safety, drivability and outstanding mechanical issues of the subject vehicle," the complaint states.
"Performance Dodge Jeep Chrysler also failed to disclose that it was never positioned to resolve Plaintiff's technical issues based on the inadequate inspections and testing that it had performed. Indeed, both the jerking issue and the safety belt issue were unresolved prior to Plaintiff's accident though Performance Dodge Jeep Chrysler had misrepresented the safety services which encompassed providing professional expertise as to these covered areas," the complaint alleges.
The suit accuses the dealer of breaching its legal duty of care to the plaintiff by failing to advise her that the jerking issue was unresolved, by failing to identify the seat belt issue, by failing to provide "adequate safety inspections," and by failing to adequately train and supervise its employees.
It also alleges that Volvo and supplier Autoliv were at fault for producing a safety belt with a defective design, and for failing to warn consumers of the danger.
All three defendants have asked the court for an extension of their time to file an answer to the complaint.
Randall is seeking unspecified actual and punitive damages, as well as "further relief as the Court may deem just and proper."
Images
Featured image by DNY59/iStock
Share This: