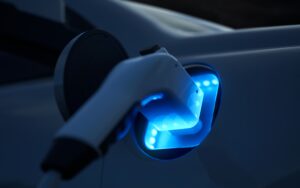 Biden administration approves state EV charging plans, OEMs to make EV charging more accessible
By on
Market Trends | Technology
The Biden administration has approved 35 electric vehicle (EV) infrastructure plans across the U.S. under the National Electric Vehicle Infrastructure (NEVI) Formula Program, which was established and is funded by the Bipartisan Infrastructure Law.
Arizona, Arkansas, California, Colorado, Connecticut, Delaware, the District of Colombia, Florida, Georgia, Kansas, Kentucky, Louisiana, Maine, Maryland, Massachusetts, Michigan, Minnesota, Mississippi, Montana, Nebraska, Nevada, New Hampshire, New Mexico, North Dakota, Ohio, Oklahoma, Oregon, Pennsylvania, Puerto Rico, Rhode Island, South Dakota, Tennessee, Utah, Washington, and Wisconsin will now have access to more than $900 million in NEVI formula funding from the current and next fiscal years to build charges on 53,000 miles of U.S. highways. A total of $5 billion in NEVI funding is available for five years.
"[W]e are taking an important step to build a nationwide electric vehicle charging network where finding a charge is as easy as locating a gas station," said U.S. Transportation Secretary Pete Buttigieg, in a White House news release.
States can choose to use their NEVI funding to upgrade existing and build new EV charging infrastructure, fund the operation and maintenance of charging stations, and install on-site electrical service equipment, and for community and stakeholder engagement, workforce development activities, EV charging station signs, data sharing activities, and related mapping analysis.
The Federal Highway Administration (FHWA) and the Joint Office of Energy and Transportation are in charge of reviewing each plan that's submitted. Acting Federal Highway Administrator Stephanie Pollack said decisions on the rest of the state plans will be made by the Sept. 30 target date, if not sooner. "Our shared work to bring President Biden's vision for a national electric vehicle network to communities across America is too important to wait," she said.
All approved plans are available on the FHWA's website.
Alongside state approvals, OEMs are also stepping up with their own plans to build out EV charging infrastructure.
Volvo has partnered with Starbucks to offer public-use ChargePoint chargers at coffee shops in four "critical" markets — Seattle, Boise, Salt Lake City, and Denver. The first four charging stations have been installed at Starbucks in Provo, Utah in August. Sixty DC fast chargers at up to 15 Starbucks locations at 100-mile intervals along a 1,350-mile route between the Colorado front range and Starbucks' headquarters in Seattle are planned to be up and running by the end of the year.
"Partnerships like this are hugely important as we continue to move towards a more sustainable, electrified future," said Anders Gustafsson, Volvo SVP Americas Region and President and CEO, in a news release. "Together with Starbucks and ChargePoint, we are creating an EV charging network that can fit seamlessly into everyday life. It's a great compliment to Volvo Cars' mission to give people the freedom to move in safe, sustainable and personal ways, and we look forward to the many ways we can make a positive impact together."
Drivers of any EV equipped with a standard CCS1 or CHAdeMO receptacle will be able to use the stations for a fee. Volvo drivers will have either free access or at a "preferential" rate, according to Volvo.
In an effort to give more charger options to its customers, Nissan has approved Fermata Energy's FE-15 bi-directional charger for compatible use with the LEAF, and says its use will not impact LEAF battery warranties. The charger continuously monitors buildings' electrical loads and may draw on energy from the LEAF its plugged into to provide power back to the source during more expensive and high-demand periods, according to Nissan.
"In states with utility demand response programs, bi-directional-enabled Nissan LEAF vehicles (MY2013 and later) are able to safely send energy stored in the battery to the grid during peak energy demand times, such as in summer months," a news release from the OEM states.
Earlier this summer, GM announced its collaboration with Pilot Co. to build a national network of 2,000 DC fast charging stations that will be installed, operated, and maintained by EVgo. GM also plans to install up to 40,000 chargers in local dealer communities through its Dealer Community Charging Program, which is focused on charging availability in underserved rural and urban areas.
IMAGES
Featured image credit: 3alexd/iStock
Share This: