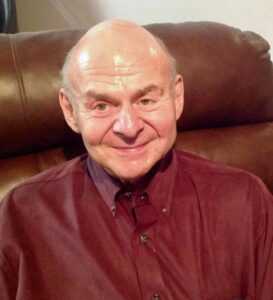 Friends and colleagues are remembering Jeff Silver as a passionate and visionary leader who for decades dedicated himself to the betterment of the collision repair industry.
Silver, who became head of the Inter-Industry Conference on Auto Collision Repair (I-CAR) in 1985 and provided steady guidance to the organization through 11 pivotal years, died on Sept. 23. He had recently celebrated his 80th birthday.
"It is with great sadness that I announce the passing of my beloved husband Jeff Silver," his wife, Jeanne, wrote on social media. "Jeff was my rock, best friend and soulmate. He was beloved by so many people who enjoyed his wit and intelligence. I sit here on a quiet Tennessee morning and know that he will be missed by his children, his grandchildren, many of you and most of all me."
Silver's son, Brett Holman, director of information technology and LMS administrator at the Automotive Management Institute, wrote on social media, "I was blessed to have Dad in my life, and he was always one of the main reasons why I ended up doing what I do in our Industry. What a better role model could someone have in their life than Jeff Silver? He accomplished so much in his 80 years and I feel beyond lucky to have been able to call him Dad for over 40 years. His memory will live on through all of his family, as well as the many people that he has touched in our Industry."
Silver was particularly gifted at finding grounds for agreement among people who might not always see things eye-to-eye, and at letting himself be guided by his belief in doing things the right way, said those who knew him as both a friend and colleague.
"Jeff was as even-keeled as they come," said Lou Dilisio, the founder of Automotive Industry Consulting, Inc., who had known Silver for more than 40 years. "He didn't get excited about things. He just made things happen.
"What always impressed me was his ability to pull groups of people together from all walks of life, and to have 30, 40, 50 people sit at a table and collaborate on different things, and give I-CAR direction to help the industry. There could be five of us screaming and yelling at each other across the table, and he just had the ability to calm us down and point us in a direction. We'd all walk out, sit at the bar together and have a beer later on… I don't know how to explain it."
John Van Alstyne, I-CAR's president and CEO, remembered Silver as "a deeply committed, passionate, friendly and caring individual."
"He not only made an impact on me and I-CAR, but also on the thousands of technicians who repair cars across our industry, and always genuinely focused on repairs done right for the benefit of the driving public. He was a quiet and reserved man, and he possessed a gentle disposition that was both genuine and disarming. He will be missed by the entire I-CAR family."
When Van Alstyne arrived at I-CAR in 2010, "Jeff was quick to introduce himself and became one of my mentors. He always sought to be engaged in various manners to help us evolve programming, and always served as an advocate for the organization up until his passing," he said.
"During his time at I-CAR, innovations Jeff brought to our industry included Platinum (individual) and Gold Class (business) credentialing which remains firmly in place today, and the founding of CREF [Collision Repair Education Foundation] to focus on building stronger schools and developing new technical talent," Van Alstyne said. "Jeff was a true pioneer and champion for technical education across the collision repair industry."
Under Silver, I-CAR also expanded into Canada and New Zealand, Van Alstyne said.
Jeff Hendler, of J.D. Hendler/Associates and administrator of the March Taylor Memorial Fund, called Silver the "Kina'ole example for all of us," using the Hawaiian word meaning "doing the right thing, in the right way, at the right time, in the right place, to the right person, for the right reason, with the right feeling, the first time."
"There were many times when Jeff Silver was leading the team at I-CAR that decisions had to be made. And Jeff Silver would sit with the necessary components of that decision — people, tools, ideologies, whatever — and he would assemble the right answer and that's where we went," Hendler said.
"Jeff Silver was the sole reason that I-CAR was able to survive the '80s when it was an absolute financial disaster," he continued. Silver had personally sought financial pledges from collision repair associations across the country, using them to sustain funding from financial institutions. "I believed in the man more than I believed in the institution at that point in time," he said.
Jeff Peevy, who returned to I-CAR in July 2020 as the organization's technical products, programs, and services vice president, said Silver was a "professionally passionate" man who was "the best listener I have ever known."
"He did things for the industry because he genuinely cared about the well-being of the industry and the individuals in it. He never had an interest in getting credit for what he did, but was satisfied just to see things improve," Peevy said.
He recalled how much Silver's support and encouragement meant to him at the beginning of his own career. "Jeff took the time to make me feel comfortable at conferences, and to make me feel that I belonged," Peevy said. "He helped me understand the dynamics of national level meetings and how they represented the larger industry inter-workings."
The ability to make newcomers feel welcome, and to encourage their participation, is something that Peevy has taken as a life lesson.
"My respect for Jeff Silver is immense and unfortunately there will never be another like him in my lifetime," said former I-CAR Chairman Chuck Sulkala. "He gave inspiration, hope, compassion, and the greatest gift of all was his ability to simply listen and then calmly reply."
Their relationship overcame a rough beginning. Overlooking a "parting cheap shot" that Sulkala had delivered after their first meeting, Silver had invited Sulkala to join the national I-CAR board. "That was the real beginning of my very long journey through today in my involvement with Jeff Silver and I-CAR," he said.
Silver's career in the automotive industry began in 1966 when he was hired to serve as supervisor for safety research and development at the General Motors Milford Proving Ground. It was during his tenure that GM introduced the L platform, which featured the mass-production debut of unibody construction, according to Van Alstyne.
His realization that unibody construction "was not going to be easy to repair given historical methods" motivated him to help found I-CAR, and later lead the organization for 11 years, Van Alstyne said.
Silver left I-CAR in 1996 when he and Jeanne became the owners of CARSTAR Mundelein, a leading repair center in NW Chicagoland.
In 2009, I-CAR honored Silver with the creation of the Jeff Silver Award, which recognizes an industry professional who has maintained I-CAR Platinum status for at least five consecutive years and who also has demonstrated advocacy for technical education attainment across the industry.
In Silver's memory, that award will now be known as the Jeff Silver Memorial Award.
A celebration of Silver's life will be held in Chicago in the spring, Jeanne Silver wrote, with further details to come. "Thank you all for your support and kind thoughts through this difficult time," she wrote.
More information
I-CAR Honors Jeff Silver with Chairman's Award
https://info.i-car.com/press-room/2015/i-car-honors-jeff-silver-with-chairman%E2%80%99s-award
Images
Jeff Silver. (Provided by Jeanne Silver)
Share This: