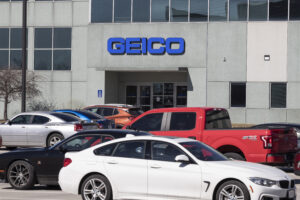 GEICO likely to pay more than $19M to policyholders over total loss claims
By on
Insurance | Legal
GEICO has agreed to pay over $19 million to nearly 227,000 policyholders to settle allegations that it did not pay them the full amount owed in total loss claims.
The federal class action lawsuit was filed in 2019 and combined last year with a second suit filed in 2020. The combined complaint alleges that GEICO breached private auto insurance policies by improperly calculating or failing to include sales tax for the purpose of buying a replacement vehicle in total loss claims. Some plaintiffs also allege GEICO didn't pay local and state regulatory fees. At least one plaintiff claims his sales tax wasn't paid because his vehicle was leased rather than owned, which the suit says goes against policy terms.
The settlement class is split into two types of plaintiffs — those owed sales tax and those owed regulatory fees. Class members include GEICO private passenger auto physical damage insurance policyholders whose claims were adjusted under Section III (comprehensive or collision coverage) of the carrier's policy during the class period for which GEICO paid total loss claims and the policyholders didn't keep the salvaged vehicles. The class period is from June 27, 2015 if insured by GEICO General, Oct. 23, 2016 if insured by GEICO Indemnity, or  June 30, 2017 if insured by GEICO Casualty or Government Employees Insurance Company through Aug. 27, 2020.
The majority of the class members include those who are allegedly owed regulatory fees. The preliminary settlement agreement was approved in July. A hearing on the final settlement terms is scheduled for Dec. 15. In the meantime, claim forms to be included as a class member are due by Nov. 11. Policyholders who want to be excluded from the class must do so by Oct. 27, 2022. Claim forms and information on the class exclusion process are available here.
The preliminary agreement estimates the average sales tax class claim will be $2,051.98, which is based on an average vehicle value of $23,318.00 and a 7.25% average sales tax rate plus local sales tax. Each of the more than 218,000 regulatory fees class members are expected to receive $6.88 — representing one-half of an average monthly payment in regulatory fees, according to court documents. Twenty-five to 30% of sales tax and 20-25% of regulatory fees class members are expected to claim their settlements.
GEICO initially asked the court to dismiss or stay both cases pending the outcome of invoking appraisal under the affected policies. Many car insurance policies include an appraisal clause that allows policyholders and/or insurance companies to invoke it to have third-party appraisals done when a vehicle valuation agreement can't be reached. Low valuations often lead to total losses on vehicles that could've been fixed. Both the carrier and the policyholder hire an independent appraiser and if the appraisers can't agree, an umpire is selected to make the final decision.
GEICO has also agreed to change its business practice to begin prorating the regulatory fees included in total-loss claim payments on a daily basis, rather than on a monthly basis. A hearing is scheduled for Dec. 15 to decide whether to grant final approval of the settlement.
IMAGES
Featured image credit: jetcityimage/iStock
Share This: