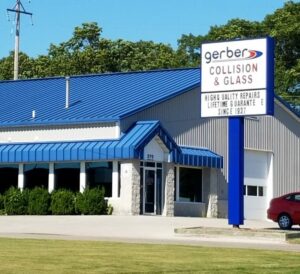 Gerber parent Boyd obtains more rate increases from carriers, doubles size of technician training program
By on
Announcements | Market Trends
Boyd Group, the parent company of Gerber Collision, has negotiated rate increases with all of its insurance clients over the past 12 months as it responds to the challenges of inflation and a tight labor market, CEO Tim O'Day told analysts Wednesday during a third-quarter earnings call.
O'Day also reported that Boyd has made significant investments in its training program as it addresses workforce shortages that are limiting the amount of work its shops can take on.
"Demand for Boyd's services continued to substantially exceed capacity in all U.S. markets," O'Day said. "While the ability to service demand continues to be constrained by market conditions, new technician training and other initiatives are providing some improved capacity. However, the path to achieving historical levels of performance continues to require additional labor capacity, pricing increases, and further easing of supply chain pressure."
He said Boyd "continues to negotiate [with insurers] and receive price increases, which are necessary in order to support the attraction of talent to the industry and the retention of the current talent pool. Boyd continues to make progress, but further increases are needed to address ongoing wage pressure."
He told analysts that he's pleased with the increases Boyd has negotiated with insurers. "We've always said that the margin improvement won't necessarily be a straight line up. But I think we've been getting an adequate number of increases in labor rates and paint material rates to continue to build margin, and I expect that to continue to happen."
Responding to an analyst's question, O'Day said the company has not had to "defer" the work of any carrier as a result of unacceptably low rates, as he had mentioned as a possibility in May.
"The only significant action we've taken was to stop doing business with the large fleet companies, and that was relatively low-margin business," O'Day said in response to a question. "Overall, I'm very pleased with the increases we've gotten from clients. And there's not a single client that hasn't provided at least one, and in most cases two, and in a few cases three increases over the past 12 months. So our clients are generally being very responsive."
"There are fewer gaps today than there were six months ago. So we're going to continue to work those gaps, and make sure that we maintain productive long-term relationships with our clients," he added.
Technician development
O'Day said Boyd has reached its goal of doubling the size of its Technician Development Program (TDP) to 400 technician apprentices since the start of 2022 and is evaluating whether a further increase is a good idea.
"That's going to provide substantial capacity for us moving into next year, as the graduates become technicians," he said. In general, "the industry is woefully short of technicians to service demand. And so it's important that we evaluate that, and look at what's the right thing to do."
Asked how significant the backlog is at Gerber shops, O'Day did not provide a figure but said it does not vary significantly from the industry average of five weeks.
He described TDP as a highly structured, three-phase, 18-month program that is "fairly expensive," but is "creating repair capacity for us."
The first phase "is a big investment on our part, both in training and the wage cost of the apprentice. So, that's the most expensive phase of it, and it's when they're least productive," he said. "By the end of phase one, they're at least adding to the productivity of the shop that they're located in, although not substantially.
"The second phase would be where their productivity is growing, and they're less impactful on our overall expenses, although we continue to invest in significant training to build their skills, including hands-on training, which is relatively expensive to deliver.
"In the third phase, they're generally producing and likely accretive to margin in most cases," he said. As graduates, "they're not producing at the level of a seasoned technician, [but] they're producing at levels that are very acceptable and we continue to work with them to build their skills in the months after they graduate."
More OE parts
Beyond labor rates, Boyd has seen price inflation on parts and paint materials, O'Day said. Some of that is related to repair complexity and the increasing reliance on OEM parts supplies.
He noted that most vehicles produced over the past several years have some advanced driver assistance system (ADAS) features and that that trend "is going to continue to grow." That affects both the number of parts needed to make a repair, and the number of hours of repair work needed.
"There has been an increase in the OE part mix, relative to the aftermarket part mix. Some of that is aftermarket part availability. Some of it is increased repair complexity. And the higher and more complex repairs tend to have fewer, if any, aftermarket options. So, we're seeing an increase in the OE part mix as a percentage of the total part mix, and that may well continue," O'Day said.
Scanning, calibration
As vehicles become more complex, Boyd sees a "significant opportunity" in scanning and calibration, and is trying to keep as much of that work as possible in its own shops, the CEO said.
He said Gerber conducts a pre- and post-scan on "virtually every vehicle," and that calibration services are frequently also required. "As the car parc matures and more ADAS comes into the car parc, that segment of our revenue will continue to grow," he said.
In the second quarter of 2021, Boyd acquired a mobile scanning and calibration business. "Many of these calibrations are complex, and it requires different technical skills. So, we've made an investment in that company and we continue to grow that company to make sure that we're able to capture as much of that service work internally," O'Day said. He said Boyd has opportunity to "expand that company across our network. It's not easy and it's not quick, but there's absolutely a very good opportunity there for us."
In response to a question, Narendra "Pat" Pathipati, executive vice president and CFO, said Boyd has not publicly stated the size of the market, "but it's a significant opportunity and the margins are excellent for providing scanning and calibration."
Boyd's strategy for handling ADAS technology, and electric vehicle (EV) technology as well, will be a "hub and spoke network," in which vehicles will be moved "to where they can be properly fixed. And as a multi-shop operator with good density in the markets in which we operate, we will have the ability to better leverage our investments and service really all repairs, versus having to specialize in a segment of the market."
Boyd operates 865 locations in North America, including 730 Gerber Collision and Glass locations in the U.S., and 135 Body Autobody and Glass and Assured Collision locations in Canada. The total includes 28 new locations added in the first nine months of 2022.
Images
Featured image: A Gerber Collision shop in Manistee, Michigan. (Repairer Driven News)
Share This: