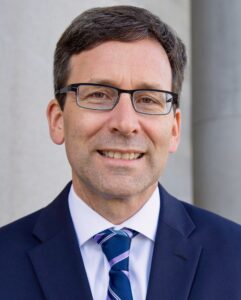 The attorney general for Washington state is investigating auto insurers PEMCO and Progressive for potential race discrimination against the state's drivers.
Both companies use consumer credit histories, or "credit-based insurance scores" derived from a consumer's credit history, in setting prices, "despite evidence that this practice disproportionately harms people of color," a statement from the office of Attorney General Bob Ferguson said.
"Publicly available information indicates PEMCO charges people with low credit scores as much as triple those with high credit scores; Progressive likewise significantly increases premiums for individuals with negative credit histories," the AG's office said.
The investigation became public when PEMCO and Progressive went to court in an effort to stop the investigation. A Thurston County Superior Court judge rejected the attempt.
While the office has a longstanding policy of not commenting on investigations, given that the carriers themselves revealed its existence, and "the significant importance of, and the public interest in, the practices under investigation," the office said it has chosen to comment.
Both carriers have "a significant presence" in the state, the office said. PEMCO has issued approximately 160,000 private passenger auto insurance policies to Washingtonians, while Progressive also insures "a significant portion of Washington drivers," it said.
"Washington law is clear: Unfair, deceptive or discriminatory business practices are illegal," Ferguson said in a statement. "Significant evidence shows that using credit history to price insurance disproportionately affects people of color — even when their driving history is just as safe as white drivers. My office has a responsibility to investigate race discrimination against Washingtonians. I intend to do that."
The Attorney General's Office is seeking information about PEMCO and Progressive's compliance with the Washington Consumer Protection Act and the Washington Law Against Discrimination as part of its investigation.
A spokesperson for Progressive sent the following statement to Insurance Journal:
"Progressive seeks to price each policy to reflect expected driving behavior and related losses using factors that are objective, predictive, permitted by state law, and approved by state regulators. Insurers are prohibited from using factors like race, income, religion or ethnicity, and we do not use any of these factors or other variables as proxies for those characteristics or attributes. We are fully compliant with all applicable laws and regulations in Washington State, and we do not engage in or condone race discrimination of any kind in any of our business practices."
Previous analyses have shown that the use of consumers' credit history and/or credit-based insurance scores disproportionately affects people of color, even if there's no difference between the safety of their driving records and those of white drivers.
Earlier this year, four insurance industry associations mounted a successful legal challenge to Washington Insurance Commissioner Mike Kreidler's order banning the use of credit scoring by the state's home and auto insurers, claiming that Kreidler had overstepped his authority.
Thurston County Superior Court Judge Indu Thomas ruled that Kreidler's order did not violate the state's Administrative Procedure Act, and was not "arbitrary and capricious" as the insurance industry associations had argued in their legal challenge. However, Thomas found that the order "does exceed Respondent's statutory authority." She issued her final order in the case on Aug. 29.
The insurance commissioner's office based its argument for the temporary ban on the use of credit scores on its authority to make sure insurance premiums are not excessive, inadequate, or unfairly discriminatory. Thomas ruled that this authority was overridden in this case by a specific state law that allows insurers to use credit scoring.
In her oral ruling, the judge offered support for Kreidler's intention, finding that his office supplied credible evidence that the use of credit scores is discriminatory.
"[T]he record reflects and the court does not question whether that rule protects Washington residents who are entitled to be free of improper discrimination in how their insurance rates are set," she said. "It is well established that there is an undeniable link between race and poverty, and any policy that discriminates based on credit worthiness correspondingly results in a disparate impact on communities of color. The temporary rule does in fact protect from such discrimination."
The AG's office asks that any Washingtonians with information about PEMCO's or Progressive's use of credit history in pricing, or deciding whether to offer, auto insurance, including people who believe they have experienced discrimination as a result of those practices, reach out to the Wing Luke Civil Rights Division at 1-833-660-4877, and choose option 9 from the main menu. Individuals can also contact the Attorney General's Office by email at AutoInsurance@atg.wa.gov.
Images
Featured image: Attorney General Bob Ferguson. (Provided by Ferguson's office)
Share This: