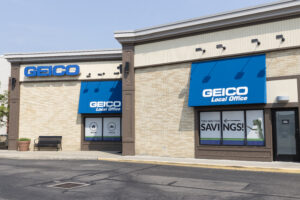 California class action suit alleges GEICO owes policyholders millions in premium refunds
By on
Insurance | Legal
Class certification has been granted by a Northern District of California federal judge for a lawsuit against GEICO that alleges the carrier engaged in unfair business practices by failing to provide adequate premium refunds despite there being fewer miles driven and claims filed during COVID-19 pandemic stay-at-home orders.
The class includes "[a]ll California residents who purchased personal automobile, motorcycle, or RV insurance from GEICO covering any portion of the time period from March 1, 2020 to the present," according to the Oct. 31 order signed by Judge Beth Labson Freeman. Plaintiff Jessica Day will serve as the class representative. Her attorneys estimate the class will include more than 2 million members.
According to the complaint, compared to the January 2020 average, California motorists drove 75% fewer miles between mid-March and late April 2020, which resulted in 50% fewer crashes. GEICO has provided a 15% discount on new and renewed policies under its "GEICO Giveback" program, according to the suit.
"On April 13, 2020, the Consumer Federation of America gave GEICO's program a 'D-' grade, which placed GEICO at or near the bottom of insurers receiving grades," the complaint states. "The CEJ/CFA report explained that GEICO's program 'fails to match the relief to the relevant premium and policy,' 'doesn't provide relief for current policyholders,' 'fails to credit consumers for the current premium that has become excessive,' and is 'wrongly attempting to take credit for future – and in most cases distant future – rate reductions as if it were actually providing relief today to current policyholders.'"
Day also takes issue with GEICO allegedly only giving the refund to customers that renewed their policies, falsely claiming that the program provided "substantial and full relief," and failing to disclose its excessive profits.
"While many companies, industries, and individuals have suffered financially as a result of the COVID-19 pandemic, auto insurers like GEICO have scored a windfall," the amended complaint states. "Not surprisingly, as a result of state-wide social distancing and stay-at-home measures, there has been a dramatic reduction in driving, and an attendant reduction in driving-related accidents. This decrease in driving and accidents has significantly reduced the number of claims that auto insurers like GEICO have paid, resulting in a drastic and unfair increase in GEICO's profits at the expense of its customers. According to its parent company, Berkshire Hathaway, GEICO reported pretax earnings of $3.428 billion in 2020. That is more than double GEICO's earnings over the same period in 2019."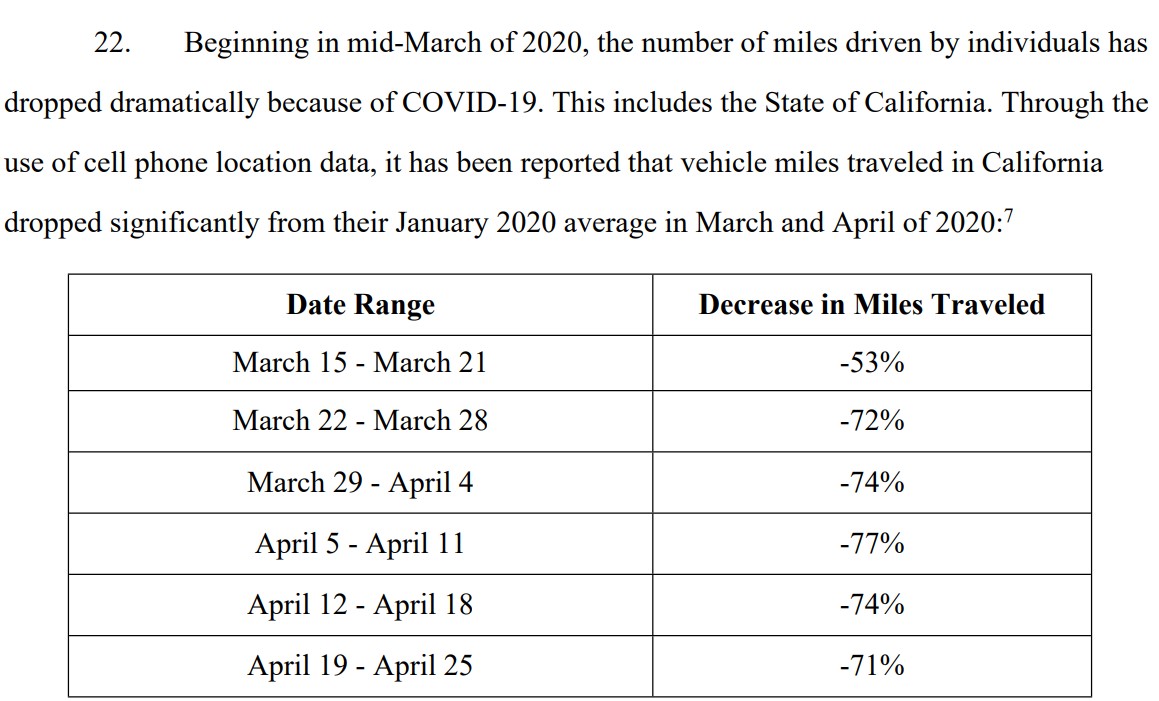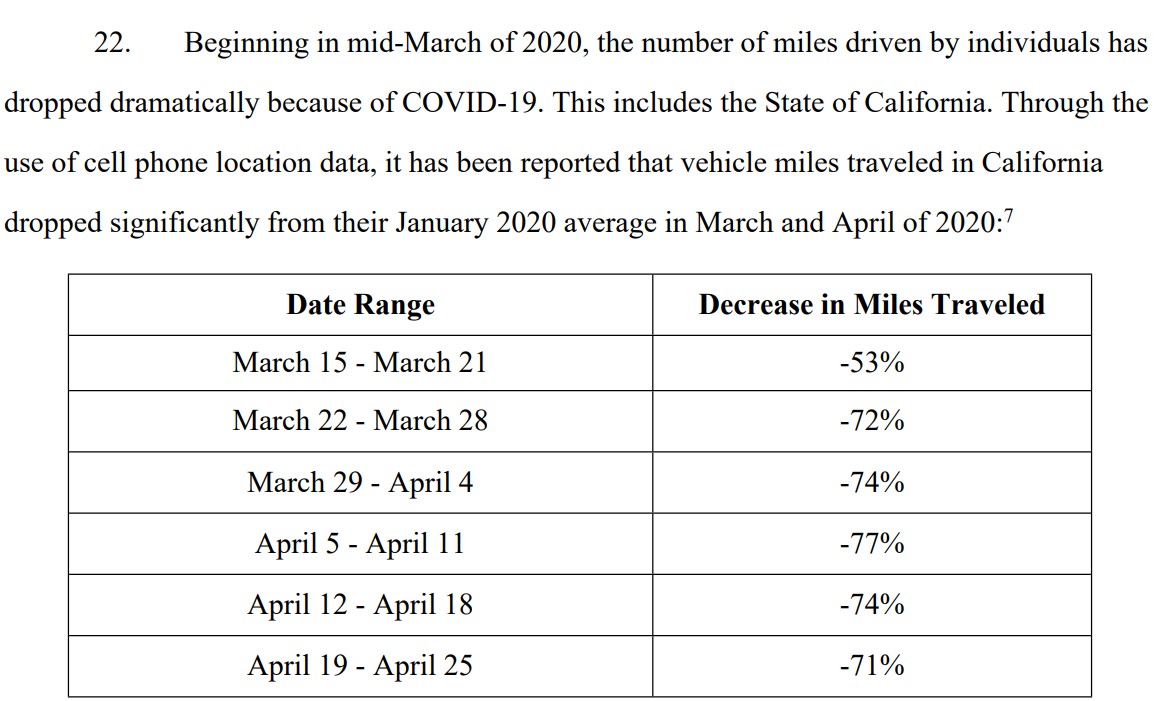 GEICO allegedly "engaged in unfair business acts and practices" in violation of California's Unfair Competition Law, according to the complaint. A motion to dismiss one charge included in the complaint, that GEICO breached contract, was granted by Freeman.
GEICO said it "lacks sufficient knowledge, information or belief to affirm or deny the allegations" laid out in the preliminary statement of the amended complaint.
California Insurance Commissioner Ricardo Lara has also taken issue with excess profits made by some carriers. In October, Lara ordered 47 carriers to provide detailed information about their claim costs during the stay-at-home period of the pandemic because he believes they still owe rebates to California drivers who were overcharged during that time.
And last year, on Oct. 5, Lara ordered Allstate, Mercury, and CSAA to return to drivers more of the excess profits collected from them during the pandemic, or face legal action. An analysis by the California Department of Insurance (DOI) of new data showed that these three companies "have the greatest gap between what they initially refunded drivers, and what they should have refunded, to provide proper premium relief to their policyholders since the start of the COVID-19 pandemic," the commissioner said at the time.
In a joint letter written earlier this year, the National Association of Mutual Insurance Companies (NAMIC), the Personal Insurance Federation of California (PIFC), and the American Property Casualty Insurance Association (APCIA) warned California Insurance Commissioner Ricardo Lara that he is risking a crisis by refusing to approve any rate increases since the start of the coronavirus pandemic more than two years ago. S&P Global Market Intelligence reports that last week the CDI approved its first private auto insurance rate hike in the state since 2020 for Allstate, effective next month. The carrier requested a 6.9% increase, which is the maximum allowable under state law without triggering a public hearing, according to S&P.
Freeman ruled that Day's complaint meets the four requirements to gain class certification — numerosity, commonality, typicality, and adequacy and that damages can be sufficiently calculated on a classwide basis using a model proposed by an expert witness that would apply a percentage refund to each policyholder's individual premium in the same way as the "GEICO Giveback" refund.
GEICO argues that the methodology is "improper because one cannot go back in time to revise rates, noting that because of uncertainty during the pandemic, it would be impossible to go back in time to calculate the proper rates with the knowledge we have today," Freeman wrote. She, however, ruled that it's "sufficiently complete" and that GEICO can challenge its accuracy later in the case.
"The Court notes as persuasive the fact that GEICO itself, in a recent Massachusetts rate filing, made various data adjustments to account for the impacts of COVID-19," Freeman wrote.
The suit seeks disgorgement of the "ill-gotten gains obtained by GEICO to the detriment of its customers" as well as all available damages, punitive damages, declaratory and injunctive relief, and all other available relief, which Day believes will add up to over $5 million. A similar lawsuit was filed in April against USAA that alleges that carrier also owes Californians more than $5 million in refunds from the "windfall" profits the company made throughout the pandemic. That suit was voluntarily dismissed without prejudice on Oct. 20.
It's argued in the complaint that 30% is the average refund benchmark "that has been conservatively estimated as an adequate refund for just the first two months of the pandemic" and that GEICO is in violation of California's Proposition 103. The consumer protection ballot measure requires prior approval of property and casualty insurance rates by the CDI and states carriers must first consider driving safety records then the number of yearly miles driven, and the number of years of driving experience when setting rates.
Images
Featured image credit: jetcityimage/iStock
Miles driven graph (Screenshot taken from Day v. GEICO, Case No.: 5:21-cv-02103-BLF)
Share This: