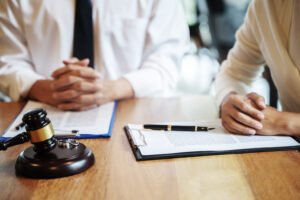 North Carolina case good example of why it's important to protect consumer information
By on
Legal
AssuredPartners of North Carolina has reached a settlement with former employee Stanley Park and Towne Insurance over stolen client information.
An injunction was ordered by U.S. District Court for the Middle District of North Carolina against Park and Towne Insurance on Nov. 15 that requires "reasonable steps to permanently delete and not retain, use or disclose AP [AssuredPartners]… confidential, proprietary, and/or non-public information, whether or not in a written or recorded form, concerning the business or affairs of AP and/or its affiliates, subsidiaries, and parent companies and each of their respective successors and assigns."
The case serves as a reminder to business owners to keep a close eye on customer records and to safeguard them against theft, or to at least have employees sign an agreement that specifies how the information is to be used and stored during and after employment.
Effective through March 1, 2024, the injunction orders Park and Towne Insurance not to "offer, sell, solicit, quote, place, provide, renew, or service any insurance product or service to, for, or on behalf of, any Restricted Client."
The lawsuit complaint filed by AP in September claims that Park stole spreadsheets and non-public data regarding the clients he worked with on behalf of AP as well as trade secret data and used it while working for Towne Insurance "to AP's detriment." The information included client/account names, client contact person, client contact person's email address, policy numbers, policy effective dates, renewal dates, carrier information, premium amounts, commission amounts, and annualized revenue amounts.
Park then convinced more than 15 clients to switch from AP to Towne Insurance, according to the complaint.
"In the RCA [Restrictive Covenants Agreement], Park promised to comply with reasonable restrictions related to the retention, use and disclosure of AP's Confidential information, including that he would maintain the confidence of and not disclose any Confidential Information relating to AP's business, and that
he would return all of AP's Confidential Information upon the termination of the employment relationship.
"In the RCA, Park also promised to comply with certain post-employment obligations related to the non-solicitation of and non-interference with AP's Restricted Clients, either directly or indirectly through another person or entity."
Park also signed a separation agreement "in which he confirmed his obligations under the RCA and promised to comply with those restrictions."
The suit holds Park breached his contract and that he and Towne Insurance committed tortious interference with contractual and prospective contractual relations, violated North Carolina's Trade Secret Protection Act and the federal Defend Trade Secrets Act, and were unjustly enriched. AP sought injunctive relief, the return of all originals and copies of electronic and hard copy documents, and actual, compensatory, and incidental damages.
Images
Featured image credit: Chalirmpoj Pimpisarn/iStock
More information
Get the details on 2 solutions to protect consumer PII & shop repair data
Share This: