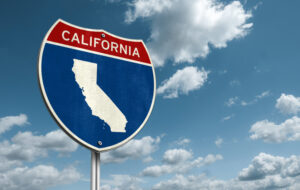 California joins other states in clamping down on catalytic converter thefts
By on
Legal
A pair of newly-enacted California laws aim to discourage recyclers from purchasing stolen catalytic converters.
The Golden State joins several others in cracking down on theft and resale of costly parts with the passing of AB 1740, which took effect Jan. 1. It requires recyclers purchasing catalytic converters from auto dealers to maintain a record that includes the seller's physical business address, phone number, and business license identification.
The law builds on existing legislation requiring core recyclers to log specific information when buying catalytic converters, including the identification number, the amount paid for the part, and the quantity purchased.
"We need to protect our community against the growing increase of catalytic converter thefts across the state," said Assemblymember Al Muratsuchi, who sponsored the bill. "No one should have to worry that their catalytic converters will be stolen from their driveway or when parked on the street. AB 1740 will ensure that any purchaser of a catalytic converter is a licensed commercial enterprise and will make it more difficult for illegal sellers to get rid of their stolen goods."
California leads the U.S. in catalytic converter thefts, according to a State Farm study that found 30% of the parts stolen nationwide are nabbed in the Golden State.
A separate piece of legislation, SB 1087, requires recyclers to purchase catalytic converters from certain specified sellers, including auto repair dealers.
California Gov. Gavin Newsom said he signed the bills to dissuade the resale of black market goods and discourage auto parts from being stolen in the first place.
"You take away the market for stolen goods, you can help cut down on stealing," he said in a video statement.
California is hardly the only state struggling to curb the crime; nationwide, in 2020 catalytic converter thefts soared 325%, according to the National Insurance Crime Bureau.
Other states are also cracking down on catalytic converter thefts. 
Oregon passed a bill that went into effect last January that requires converter sale or disposal transaction documents. 
And last month in Minnesota, new legislation was introduced to defer catalytic thefts. If approved, HF 30 will require scrap dealers to electronically log details of each catalytic converter purchase. Aside from recording identifying characteristics of the part, scrapyard workers must also document seller details and time of sale.
Auto technicians have joined the fight as well, with some installing anti-theft tools in customer cars to protect catalytic converters from being stolen.
Some are using the CatStrap, which was designed with three sliding cables a blade can't grip, to make it difficult for thieves to remove the part quickly. Although it's possible to saw through the steel barrier, it would be time consuming and could wear a thief's blade down.
The CatStrap is an alternative to the catalytic converter shield, which is only available for certain makes and models and can be more easily removed.
Image
Featured image provided by gguy44/iStock.
Share This: