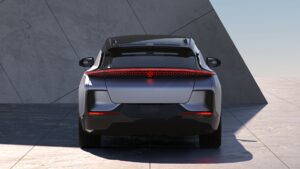 Luxury EV startup Faraday Future secures funding to tentatively start production in March
By on
Technology
Faraday Future (FF), a luxury electric vehicle (EV) startup, has secured funding to meet its "milestone" to start production of its FF 91 Futurist EV in March. The OEM plans to begin delivering the vehicles to customers in April.
FF announced Sunday it had executed "definitive agreements for financing commitments" of $135 million in convertible secured notes, of which $80 million will be funded within 10 business days, including $10 million previously funded by Senyun International as an advanced payment. The funding is "subject to the satisfaction or waiver of certain conditions," according to an FF news release. The remaining amount will be funded within five business days after the satisfaction or waiver of certain conditions.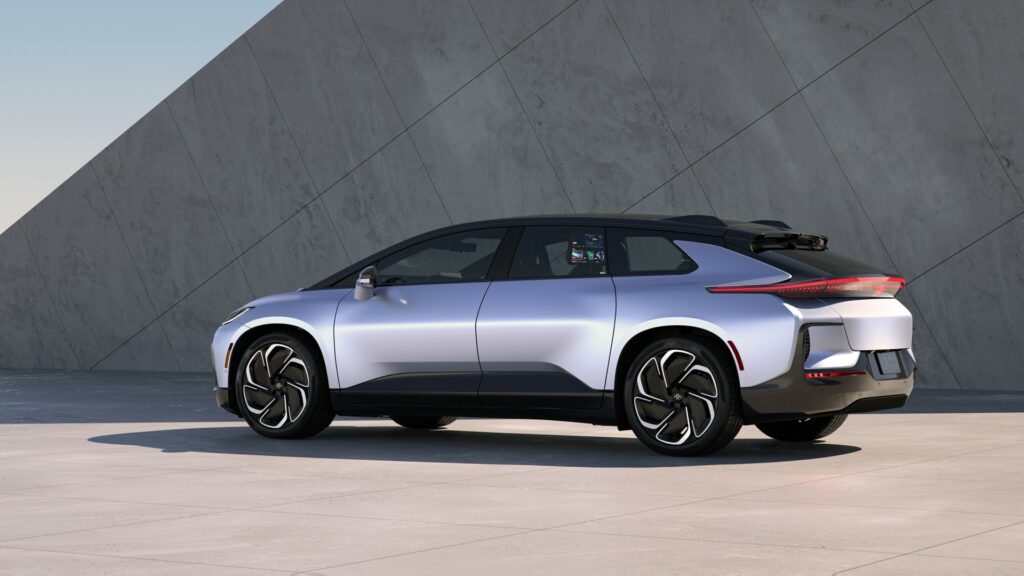 Tagged by FF as "the only next-gen Ultimate Intelligent TechLuxury EV product," the FF 91 Futurist features 1,050 horsepower, an EPA-certified range of 381 miles, reaches 60 mph in 2.27 seconds, has a rear intelligent internet system, and a user experience "designed to create a mobile, connected, intelligent, and luxurious third internet living space and user mobility ecosystem platform," the release states.
"Securing $135 million in funding commitments is critical and imperative for Faraday Future's sprint to FF 91 Futurist's SOP," said Xuefeng (XF) Chen, FF global CEO, in a statement. "The availability of these additional funding commitments provides confidence that FF can reach the SOP milestone in March 2023. We will deliver the FF 91 Futurist with high quality and high product power as soon as possible after receipt of the funds contemplated by these financings."
In December, the company announced management had secured a letter of intent with an unknown investor for $30 million but that it needed between $150 million to $170 million and "timely stockholder approval of an authorized share increase" to begin production in March.
FF stock plummeted 92% since listing in July 2021 while it "grappled with a boardroom battle, governance issues and a dwindling cash balance that upended its production plans," according to Reuters.
FF has scheduled a Feb. 28 stockholders meeting to consider a proposal that would increase its outstanding stock to "clear the path for additional future financing to best support FF 91 Futurist deliveries and the Company's other strategic goals."
According to FF, its stock trading price closed above $1 per share — an increase of more than 300% from its lowest stock price in the past 40 trading days.
The OEM also noted on Sunday that it has made further progress with testing and validation of the FF 91 Futurist through the Product and Technology Generation 2.0 program (PT Gen 2.0) in recent months.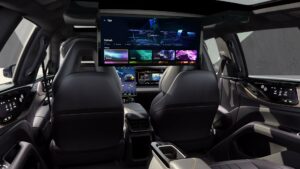 "The generational upgrade from PT Gen 1.0 to PT Gen 2.0 consists of significant upgrades of systems and core components from both the vehicle, and I.A.I area – the advanced core, which stands for Internet, Autonomous Driving, and Intelligence. PT Gen 2.0 was achieved through upgrades of 26 major systems and components," the release states.
That includes 13 key upgrades throughout the powertrain, battery, charging capability, chassis, and interior as well as 13 computing, sensing, communication, user interaction, and performance upgrades.
Images
All Faraday Future 91 Futurist photos provided by Faraday Future
More information
Faraday Future FF 91 has monocoque body, lots of sensors, can go to camera-only side mirrors
Share This: