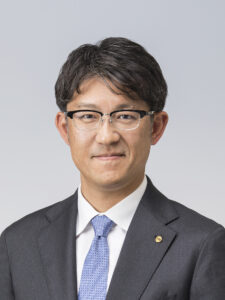 The appointment of Lexus head Koji Sato as Toyota's new top boss is good news for the U.S. auto market, Toyota executives say.
"It's great for us in North America," Jack Hollis, the company's executive vice president of sales, said during the J.D. Power Auto Summit. "He's been in the U.S. for over 10 years, studying our market. He is an engineer of engineers, he is very passionate about the North American dealer, the franchise model and the product itself."
Soto is stepping into the role during a transformational time for both the industry and the company he'll lead.
Despite its groundbreaking Prius, the first commercially available hybrid car, some observers have said Toyota has lagged on producing zero emission vehicles. The automaker signaled growing efforts in late 2021 in announcing it will invest $35 billion with the goal of producing 3.5 million carbon neutral vehicles annually.
Sato appears well-ensconced in the EV vision as outgoing president of Lexus International, which introduced its carbon neutral strategy late last year.
Going electric isn't the only challenge on Sato's radar as Toyota works to navigate a shift to automation while working through ongoing supply chain disruptions that threaten to hurt both production and the bottom line.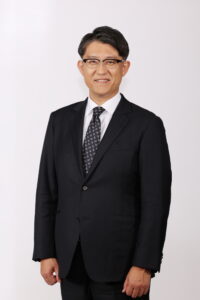 Alternative fuels could be another component, with Toyota working to expand its hydrogen-fueled vehicle infrastructure in California.
Sato joined Toyota in 1992 after graduating from Waseda University with a bachelor's degree in mechanical engineering. Effective April 1, he will succeed longtime chief executive Akio Toyoda, who will join the board as chairman.
Toyoda, grandson of the company's founder, took control of the company in 2009 amid the financial crisis. He saw the OEM through a number of crises including the 2011 earthquake and tsunami, and the 2012 historic recall of more than 7 million vehicles globally.
Despite such challenges, the company persevered and is now the world's largest automaker.
Speaking during a video briefing to announce the leadership challenges last month, Toyoda said his successor was chosen because he has worked hard to embrace Toyota's philosophy, techniques, and practices.
"Those are exactly the traits I want whoever stands at the top of Toyota to embody," he said. "Another reason is he loves cars. I believe that Mr. Sato as our president will take our product-centered management even further forward."
Toyoda, 66, said the company will also benefit from having a younger leader in 53-year-old Sato, formerly Lexus' operating officer.
"To promote change in an era in which the future is unpredictable, the head of management must continue to stand on the frontlines. For that, stamina, energy and passion are indispensable. Being young is, in itself, a key attribute."
Image
Toyota's incoming CEO Koji Sato (Courtesy of Toyota)
Share This: