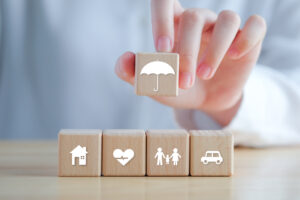 P&C Reports: Consumers 'want more from carriers,' biz insurance should offer risk mitigation rather than claims coverage only
By on
Insurance
Through recent research, global consultancy firm Bain & Co. says P&C insurance segment consumers want more from their carriers.
After experiencing "years of turbulence" from extreme weather to the COVID-19 pandemic, Bain says consumers don't just want to be covered when something happens but also want help with reducing and preventing risk.
Bain's report, "Customer Behavior and Loyalty in Insurance: Global Edition 2023," highlights how insurers are changing their coverage approach and what consumers say they need. Nearly 28,800 consumers in 14 countries were surveyed for the report.
Technology, including digital tools and advanced analytics, will allow insurance companies and their agents "to shift away from a transactional role to a broader relationship-based consumer interaction," according to Bain.
"The consumer demand for more risk-prevention beyond traditional insurance services has led to new services," said Henrik Naujoks, a partner at Bain & Company. "For example, a European health insurer has launched new services and enlisted partners, such as health coaching and doctors. In some cases, the new services can lead to developing stronger relationships with consumers as in Southeast Asia, where a life insurer launched health and parent online forums that led to 300,000 customers signing up in the first year, with one-fifth of active users having then met with their insurance broker."
Specific to auto insurance carriers, Bain found that consumers want to be rewarded for safe driving.
"There is opportunity to improve as consumers are open to sharing data with insurers and there is growing infrastructure to leverage consumer data to motivate and reward risk-prevention habits," Bain wrote.
Eighty percent of the survey respondents said they want insurers to embed environmental, social, and corporate governance (ESG) initiatives into their proposition.
"As insurers enact a strategy focused on purpose, this will also strengthen loyalty and relationship with their customers," Bain wrote.
Bain also found that digital claims use has increased "but still needs to be improved and seamlessly embedded into the omnichannel approach."
"While the pandemic increased the access to digital tools in the insurance industry, use still lags behind. Consumers often use digital tools to research and for simple episodes. However, consumers rely on a hybrid approach for more complex episodes."
Another global consulting firm, McKinsey & Co.,' wrote in its recently released "Global Insurance Report 2023: Expanding commercial P&C's market relevance" that on the business insurance side of the P&C market, commercial carriers "have a significant opportunity to step forward to address the growing protection gaps — or risk losing relevance in a changing world," in natural catastrophe coverage, net-zero emissions transition, and supply chain and cyber risks.
There are four other "critical challenges" carriers need to address as well, according to McKinsey:
"Define a clear source of distinctiveness to compete beyond rates;
"Expand relevance in the face of the structurally changing nature of risk;
"Access capacity through alternative capital and public–private partnerships to compete in a tight capital cycle; and
"Build the capabilities and talent to manage the shift from art to science."
McKinsey recommends insurers follow suit with the most successful carriers, which weren't named, who "have doubled down their investment" in certain lines of business.
"Specialist commercial carriers have almost consistently outperformed their more diversified peers (as measured by premium growth and profitability) in both hard and soft markets between 2016 and 2021," McKinsey wrote. "During the same period, the more specialized U.S. excess and surplus (E&S) market grew at 16 percent annually — more than three times the rate of the U.S. admitted market. Their historical resilience suggests that specialist commercial carriers are better equipped to thrive amid ongoing economic uncertainty."
It should also be apparent to clients what carriers offer in the areas of expertise, products, and services connected to risk transfer, prevention, and mitigation, according to McKinsey.
"Commercial carriers must take action to expand their relevance by reducing protection gaps to fulfill the societal desire for resilience in a changing environment," the firm wrote in its report. "Three trends, in particular, are driving increased protection gaps: the increasing frequency and severity of NatCat risks, the transition toward a net-zero economy, and the evolution of cyber risks. These demonstrate the most pressing coverage gaps for commercial carriers. In addition, evolving supply chains and the evolution of trade and commerce will affect lines such as marine and business interruption."
Images
Featured image credit: Wipada Wipawin/iStock
Share This: