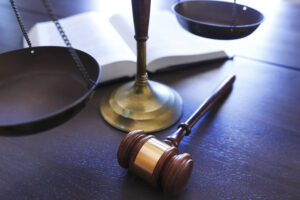 New lawsuit highlights hidden dangers of auto corrosion
By on
Legal | Technology
Several Mercedes-Benz models produced from 2010 to 2022 are alleged to contain rust and corrosion-prone subframes posing as a safety risk, according to a new lawsuit.
The legal filing is the latest reminder of the hidden dangers of auto corrosion, which is difficult to detect and destructive if left untreated.
Sometimes going back-to-basics can make the difference between a quality repair and a failed repair. When it comes to inspecting repairs for quality, there are many things to look for in order to avoid failures throughout the repair process.
In a recent addition to the "Repairers Realm" series, I-CAR addressed the topic of corrosion protection and treatment applications, and the importance of using it in even minor repairs.
"It affects the longevity of that uh that vehicle and the structural Integrity of that vehicle over its lifespan, whatever that may be," Jeff Poole, lead subject matter expert at I-CAR, said during a round table discussion. "I think something we have to think about as technicians as we're repairing the vehicles that you know where is that vehicle going to be in four, five, six years. Even if you're in a milder climate, you never know where that vehicle is going to go and what it's going to be exposed to and then potentially what's going to happen
"I'm responsible for the work I do to that vehicle and any effects I have on that vehicle when I'm doing the work and in the future of that vehicle so it's in my mind it's paramount."
New technologies are making it easier for technicians to spot signs of corrosion. Earlier this month, Thomas Insights spotlighted a recently-developed technology developed by Bournemouth University researchers that could catch "corrosion and micro-defects before catastrophe strikes."
"Corrosion sensors aren't new — they've been used to prevent costly repairs and accidents for many years, but this new design is wireless. So, structures can be continuously monitored offsite instead of a maintenance worker required onsite," the report says. "Another benefit? The new sensors can work on any surface. Traditionally, these types of sensors only worked on metal surfaces so the electricity from the sensor could pass through."
Corrosion is at the center of a class action lawsuit filed in Georgia this month. In the legal filing, Lieff Cabraser and Corpus Law Patel subframe issues have been identified in 2010 to 2022 Mercedes-Benz models. This includes:
2010-2022 Mercedes-Benz C-Class;
2010-2022 Mercedes-Benz E-Class;
2010-2015 Mercedes-Benz GLK-Class;
2010-2022 Mercedes-Benz G-Class;
2010-2022 Mercedes-Benz CLS-Class;
2010- 2020 Mercedes-Benz SLK/SLC-Class and;
2010-2022 Mercedes-Benz SL-Class.
"This is a serious safety concern," said Keten A. Patel, firm partner. "Corrosion on the rear subframe makes the component and its attached suspension parts structurally unstable and prone to failure. And when the subframe fails while the vehicle is in motion, it can cause the rear of the vehicle to fishtail, the vehicle to suddenly veer to one side, or complete loss of control for the driver.
"It is important that all vehicle owners have the opportunity and the notice to have their vehicles inspected promptly and free of charge."
The alleged defect could affect hundreds of thousands of vehicles, the lawsuit said.
According to the lawyers representing the plaintiffs, the corrosion occurs from the inside out, making it difficult to detect even for a skilled technician until the rear subframe is "dangerously corroded, near total failure, and has rendered the vehicle unsafe to operate."
The lawsuit lays out how things could go wrong, saying the subframe attaches to a vehicle's chassis on the back undercarriage to provide stability. It is a necessary component to securing the rear end suspension and back wheels, according to the 151-page filing.
Mercedes did not respond to requests for comment by deadline.
According to the legal filing, it responded to the pending litigation by denying "the existence of the defect" and indicating it "plans to roll out an extension of its warranty program to cover perforation and corrosion in certain of its vehicles for a 20-year period."
IMAGES
Featured image credit: DNY59/iStock
Share This: