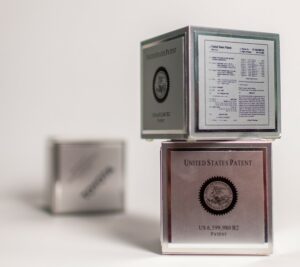 Several patents recently approved by the U.S. Patent and Trademark Office coupled with Toyota's release of consumer assistance tools to advocate for electric vehicle (EV) purchasing show the OEM's "aggressive" push for an all-electric future.
Some of the patents awarded in 2022 could contribute to further collision repair complexity as vehicles come to market with more and more technological innovations. Those include:
"Optimizing Energy Transfer During EV Charging – Systems to optimize the amount of energy transferred to individual EVs from multiple sources and along a travel route, tracking through blockchain technique, in order to efficiently use energy sources;
"Vehicle Control Based on Driver Engagement – Systems and methods, developed by Toyota's Collaborative Safety Research Center (CSRC), for safe maneuver and control of a vehicle using driver-state detection to measure the ability of… [drivers] to safely handle external environment anomalies;
"Water System for a Fuel Cell Vehicle – Utilizes the water generated as a byproduct of the hydrogen fuel cell to provide further value to the operator of the vehicle. This includes functions such as increasing radiator capability on demand through misting as well as providing water for other onboard vehicle systems; and
"Seat Massaging Technology – A shape memory alloy actuator that enables a new type of seat massage for a shiatsu-style experience. (Available for licensing through Toyota IP Solutions)."
Toyota says the 2022 patents make the ninth consecutive year the OEM has been awarded more patents in a year than any other automaker and moved up the ranks in overall patents being awarded to a single company to fourth overall.
"The ranking represents the highest ever achieved in the list's 40-year history, further reinforcing its position as a leader in technology and innovation among the world's best-known brands," Toyota said in a news release. "Of the 3,056 patents the company was awarded in 2022, nearly half are for future mobility, including 26 percent around electrification targeting vehicles, batteries, and materials, and 14 percent focused on automation and safety."
Globally, Toyota said it spends more than $1 million per hour on research and development "to ensure that the company remains a leader in mobility and vehicle technology that is safe, high-quality, and appealing to both our customers and beyond."
Toyota Motor North America (TMNA) Intellectual Property Counsel and Director of Patent Licensing Frederick Mau added that at Toyota "we nurture invention."
"[I]t shows in our performance on the IPO's listing year after year," he said. "This not only benefits Toyota but industry and society as a whole since some of our intellectual property is available for others to license and discover new applications."
TMNA Senior Vice President of Corporate Resources and Chief Legal Officer Sandra Phillips-Rogers added, "As we aggressively pursue an electrified future, Toyota continues to amp up its investment in innovation. Our engineers, researchers, and scientists are responding with technology that puts Toyota in the best position both now and for years to come."
And consumers have a new tool from Toyota at their disposal, which collision repairers could choose to point their customers to, that was created to help navigate battery electric vehicle (BEV) and plug-in hybrid electric vehicle (PHEV) purchasing incentives.
The Toyota EV Incentive Finder, powered by technology startup EV Life, makes finding federal, state, and municipality incentives "much simpler." The tool can be found on Toyota's bZ4X, Prius Prime, RAV4 Prime, and other PHEV web pages under "Calculate Savings."
Customer-specific input data includes location, household size and income, tax filing details, electric utility, and more. Within seconds, EV Life says the tool generates a quote for potential incentive packages, based on the company's 20-plus data points across every zip code in the U.S.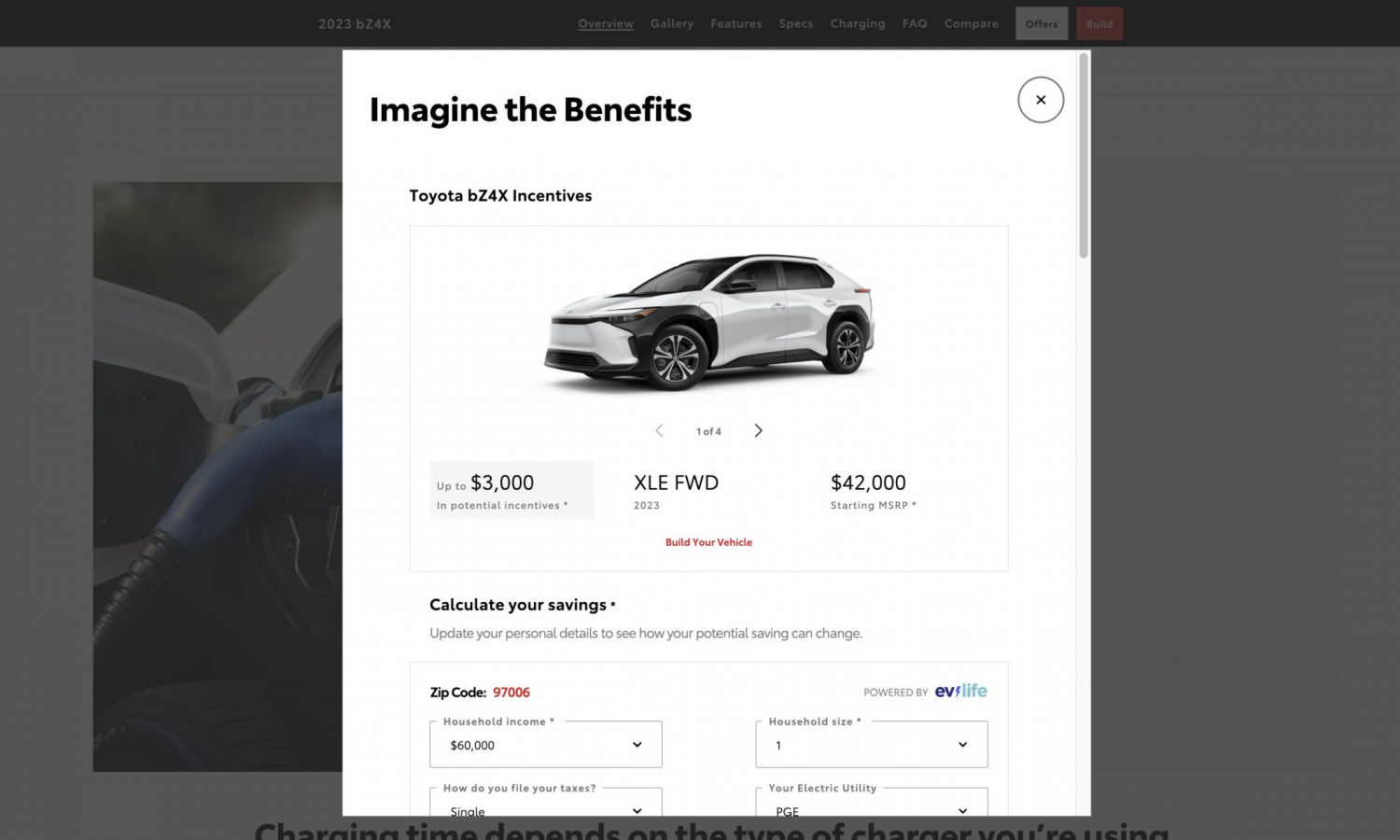 EV Life's proprietary "Incentives Engine" browses more than 470 EV pre- and post-purchase tax credits, rebates, and other benefits like HOV carpool decals and toll discounts based on each customer's unique details.
Toyota notes that while shoppers already spend a lot of time researching their next vehicle purchase, EVs can come with additional challenges, such as navigating different government websites to understand the complex rules and requirements related to tax credits, rebates, and incentives.
"We're proud to power the Toyota EV Incentive Finder experience, helping Toyota's customers discover all the amazing time and cost-saving benefits of driving electric," said Kevin Favro, EV Life co-founder and head of product. "Government incentives are not a simple Google search away. They require countless hours of research on complex rules across multiple government websites. We're excited to empower Toyota customers to generate a personalized list of their maximum incentives, in seconds."
Consumers that use the tool will also find information from EV Life on average annual fuel cost savings, maintenance, and the estimated amount of carbon that can be reduced driving an EV versus an internal combustion engine (ICE) vehicle.
Consumer Reports also offers an EV incentive finder on its website for its members based on zip code and vehicle make, model, year, and purchase type.
Images
Featured image credit: Toyota
Toyota EV Incentive Finder screenshots show examples of the information each consumer can input to get a list of potential incentives when purchasing an EV. (Credit: Toyota)
Share This: