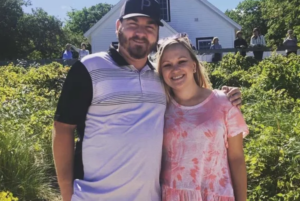 Auto community gathers to support Michigan man killed in hit-and-run
By on
Announcements
Michigan repairers are rallying behind the family of a man fatally struck through the actions of a hit-and-run driver moments after dropping his 10-month-old son at daycare.
Tommy Schleicher, 31, was heading to work on Feb. 21 when the vehicle he was traveling in was hit by a road sign that was propelled through the air by another driver. He died 10 days later in hospital.
The Oakland County Sheriff's Office said the incident happened after a 2013-2015 Optima, believed to be either white or gray, veered off the road and hit a traffic sign while traveling northbound along Lapeer Road in Orion Township.
The impact sent the sign flying through the air before it crashed into the windshield of Schleicher's passing Volkswagen Passat, striking him.
The driver who hit the sign and caused the tragic turn of events did not stop, and police are working to track the person down.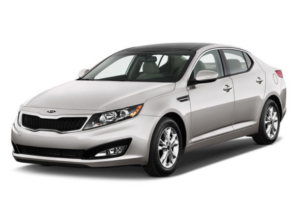 Schleicher was previously employed at Enterprise and more recently worked in sales. His wife Stephanie works as an Enterprise account manager and manages the Fiat Chrysler Automobiles (FCA)-certified body shop program at Mopar Parts Wholesale.
Roy Schnepper, owner of Butler's Collision in Roseville, Michigan, knew the couple professionally and worked with Tommy both through Enterprise and his new role as a project manager at DiaMedical USA.
"He was very professional and soft-spoken," Schnepper said. "He was just the kind of guy  you wanted to be around."
Schnepper also worked with Tommy's wife through her FCA-certified body shop work.
The couple welcomed their first child last March 28, according to a GoFundMe page launched to support his family.
"It's just a sad situation," Schnepper said, adding he and others in the industry are working to determine how they might help support Schleicher's family going forward.
In his obituary, he was remembered as a "selfless and warmhearted friend with a laugh that filled up a room."
"He was passionate about golf, baseball, enthusiastically dancing at weddings, and cars, though nothing brought him more joy than being a devoted husband and father."
As friends and family mourn his passing, the Oakland County Sheriff's Office has asked the public to help find the Optima responsible for the hit-and-run.
They said in a press release that the vehicle likely has damage to its front end and possibly a crease in the hood.
Anyone with information is asked to call Oakland County police at (248)-858-4950.
IMAGES:
Featured image: Tommy and Stephanie Schleicher (Courtesy GoFundMe)
Oakland County police released this image of a Kia Optima, which resembles one they're looking for in connection with a recent hit-and-run. (Courtesy Oakland County Sheriff's Office)
Share This: