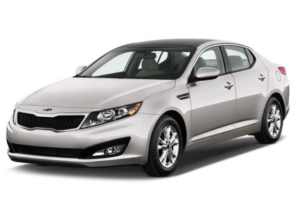 Michigan police seek help finding hit-and-run driver
By on
Announcements
Michigan collision repairers can be on the lookout for a light-colored Kia Optima with front-end damage believed to be involved in a hit-and-run that injured a Lake Orion man.
The Oakland County Sheriff's Office said the 2013-2015 Optima, believed to be either white or gray, was traveling northbound along Lapeer Road in Orion Township on Tuesday when it veered off the road and struck off a traffic sign.
The impact sent the sign flying through the air before it crashed into the windshield of a passing Volkswagen Passat, striking the driver who was rushed to hospital in serious but stable condition.
Police are asking for the public's help locating the Optima responsible for the crash.  They said in a press release that the vehicle likely has damage to its front end and possibly a crease in the hood.
Anyone with information is asked to call Oakland County police at (248)-858-4950.
IMAGE:
Oakland County police released this image of a Kia Optima, which resembles one they're looking for in connection with a recent hit-and-run. (Courtesy Oakland County Sheriff's Office)
Share This: