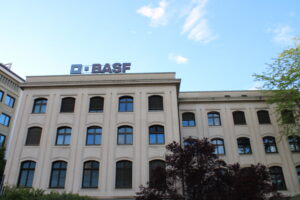 BASF sues 2 Florida shops for breach of contract, unjust enrichment
By on
Legal
BASF has filed two lawsuits against Florida collision shops for failing to hold up their end of contracts with the company by not purchasing an agreed-upon amount of paint and materials.
A complaint was filed against L.M. Auto Collision Center in Florida Southern District Court and against Brian's Automotive in Florida Middle District Court on March 7.
A contract between L.M. Auto and BASF was signed in February 2018, according to the complaint. The shop was required to only buy BASF, Glasurit, and RM brand products. It was also required for the shop to spend a minimum of $302,000, after distributor discounts, rebates, returns, and credits. Under the contract terms, BASF paid the shop $80,000 within 45 days from the effective date in consideration of the obligations being fulfilled over the five-year term.
In July 2020, L.M. Auto failed to fulfill its contractual obligations and didn't pay back what BASF was owed under the terms, according to the suit. BASF says it informed L.M. Auto of the breach in August and would pursue additional damages if litigation became necessary.
At the time of the alleged breach of contract, the shop had purchased $40,896.88 in BASF products. And in its possession was more than $10,400 in loaned equipment from BASF and toners valued at more than $20,600. That leaves the shop to spend more than $250,000 to fulfill the contract, according to BASF and the contract.
"…at the time it breached and terminated the Requirements Agreement constituted less than one-fifth of its Minimum Purchases requirement, triggering an obligation to refund 110% of the Contract Fulfillment Consideration ($88,000.00) to BASF," the suit states.
BASF is seeking not less than $380,218.44 sought for breach of contract and claims L.M. Auto was unjustly enriched by more than $111,000.
Due to a dispute between the parties over the contract requirements and L.M. Auto's contention that it hasn't breached the contract, BASF is also seeking a declaratory judgment that states the contract is still in full force, according to the suit.
However, Chief U.S. District Judge Cecilia M. Altonaga has given BASF until March 13 to file an amended complaint proving L.M. Auto is within the district's jurisdiction or she will dismiss the case without prejudice.
The Brian's Auto suit filed by BASF is similar to the L.M. Auto case in terms but varies in dollar amounts. Brian's agreed to spend $267,493 on BASF products in August 2020 and also agreed to only buy from BASF. BASF paid the shop $50,000.
BASF alleges that Brian's breached its contract in September 2022 by purchasing products from other suppliers and has yet to fulfill the agreed-upon amount in spending on products. According to the suit, Brian's has bought about $35,000 in BASF products.
Body Shop is obligated to refund 110% of the $50,000.00 Contract Fulfillment Consideration to BASF, which is $55,000 and pay BASF for the value of the Loaned Equipment, which is $34,296.00.
BASF says the shop was informed in October that they had breached the contract. BASF is seeking not less than $322,315,07. The suit also contends that Brian's was unjustly enriched by not fulfilling the contract. BASF is seeking declaratory judgment in this case as well to resolve the dispute between the parties about what the contract terms are and if they've been fulfilled.
A March 8 order from U.S. District Judge Kathryn Kimball Mizelle requires the plaintiffs to inform the court if a similar suit has been filed in the Middle District or elsewhere within 14 days.
A jury trial is demanded in both cases.
Images
Featured image: BASF headquarters in Switzerland. (Credit: Kannan D/iStock)
Share This: