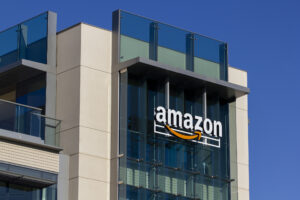 Amazon has launched a new OEM portal that gives customers the option to ship replacement parts directly to repairers.
However, questions remain about how repair shops will respond to the service or if technicians will accept outside parts drop-shipped to their facilities. Since auto shops remain profitable, in part, by selling their own equipment, it's not guaranteed that they would perform repairs using parts obtained through a third-party.
Bruce Halcro, owner of Capital Collision Center, said he always has concerns with third parties trying to inject themselves into the repair process.
"I have not spoken to a shop that is happy with the parts sourcing companies already available," he told Repairer Driven News. "Shops are not going to look favorably on customers sourcing their own parts and supplying them for the repair. This industry already operates on suppressed labor rates — shops would not be able to sustain the parts profit loss too."
The new service allows shoppers to bypass dealerships while securing parts from dozens of automakers, although some such as Tesla, Lincoln, Land Rover, and Mini Cooper are excluded from the list. Amazon is planning to grow its selection of brands, a spokesperson told RPN.
Most of the items available appear to be for mechanical purposes, although some parts are ones shops could use to repair vehicles involved in collisions or otherwise in need of attention.
Online marketplaces have previously been used to facilitate the sale of counterfeit parts. For instance, in 2021, the Automotive Anti-Counterfeiting Council (A2C2) called on eBay to immediately halt the sale of airbags and airbag components on eBay.com, saying that the move is the only effective way to prevent the sale of dangerous counterfeit airbags on the site.
Amazon does not sell airbags, instead focusing on items such as engine parts, body and trim, interior accessories, and lighting.
A2C2 told RDN that while it isn't familiar with Amazon's new platform, it had concerns about "the ease with which sellers can gain entry to online marketplaces, the ability of counterfeiters to conceal their activities on these platforms, and consumers' lack of awareness that many products sold online are counterfeit."
"A2C2 encourages consumers to check the source of auto parts and accessories purchased online and supports legislation such as the INFORM Consumers Act, which was recently signed into law, to help improve transparency in the online purchasing process and allow consumers to more easily identify the source of all products offered on e-commerce platforms such as Amazon," the organization said.
A representative speaking on behalf of Amazon told RDN that the retail giant takes several measures to prevent sellers from peddling fake goods.
Offering more than 30,000 parts, consumers can choose whether to buy new or used, directly from Amazon or through third-party sellers.
"At Amazon Automotive, we provide our customers a one-stop-shop for their vehicles," the retail giant says on its OEM portal, launched last month. "We strive to offer the best selection of genuine parts and accessories from original equipment manufacturers. We carry products from AcDelco, Acura, Audi, Chrysler, Dodge, BMW, BRP, Ford, Honda, Hyundai, Jeep, JLR, Kia, Lexus, Mazda, Mopar, Nissan, Polaris, Porsche, Subaru, Toyota, Volvo, VW, and Yamaha.
"With fast and convenient shipping, Amazon Automotive ensures you get the highest quality parts for your vehicle quickly. Amazon will help you find the parts you need to maintain, upgrade, clean, and accessorize your vehicle."
Amazon's new store was announced as the industry continues to struggle with a parts shortage that's contributing to repair delays, with some technicians having to drive to other states to find the items they need to complete repairs.
At the same time, a growing number of automakers are calling on repairers to use OEM parts as modern vehicles become more complex, requiring special skills and tools to complete.
A recent Society of Collision Repair Specialists (SCRS) Consumer Tip video addressed supply chain challenges, saying repairers have had to change the way they conduct business to meet demand.
"Collision repairers have a lot of uncertainty in determining what parts are available and when they'll be available for your vehicle," said Mike Anderson, CEO of CollisionAdvice.com.
To avoid having customers' cars sit at the shop for weeks or months waiting on parts, and depleting their rental coverage for nothing, repairers may ask if they can conduct a partial disassembly to find out which parts are needed and then put it back together, if it's safe to drive with the collision damage, until the parts have arrived, Anderson said. Another option is to complete the repairs minus cosmetic parts, like emblems or moldings, which can be added on later.
SCRS recently told NBC Los Angeles one cause of the delay is supply chain disruptions, which have been going on for more than a year and are completely out of the control of the repair professional.
Todd Hesford, an SCRS national director and owner of Community Collision Centers in Mission Viejo, California, said during the three decades he's worked in the collision repair industry he's never experienced these types of delays.
"Your biggest, trusted, strongest manufacturers couldn't come up with their parts," he said. "Not to their own fault. It was just issues of getting things logistically around the world; from bumpers, headlights, fenders, doors — stuff that's pretty common in the collision industry."
The only solution Hesford has found so far? Driving to get the parts — hundreds of miles, often out of state or even the country — every week. While working temporarily, he noted it isn't sustainable.
"We've gone everywhere from two miles north of the border, to dealerships we never heard of before, to Santa Barbara, out to San Bernardino," he said. "We've driven to Las Vegas three times."
Images
Featured image credit: The Amazon logo seen at the Amazon campus in Palo Alto, California. /iStock
Share This: