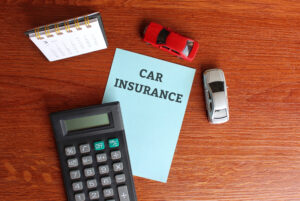 Overall inflation is expected to decline this year but ongoing cost spikes in labor and healthcare, coupled with more frequent traffic accidents, will continue to elevate claims, according to a new Swiss Re report.
The insurance giant said in a newly-released economic insights analysis that motor and liability claims will be most heavily impacted, and advised property and casualty (P&C) insurers to exercise "underwriting discipline" this year.
"The high-inflation environment has been expensive for P&C insurers," Swiss Re said. "The losses from Hurricane Ian at the end of 2022 contributed to a worsening of the P&C loss ratio, but the main driver was the sharp increase in economic inflation.
"We anticipate that inflation alone increased P&C claims payouts by 5-7.5% in 2022 across five key markets. In 2023, we expect that inflation should lead to an additional increase of 3.5-6.5%. And for property, a short-tail business immediately sensitive to inflation impacts and rising construction costs, we estimate a 6-13% increase in 2022, followed by an additional 3.5-10% in 2023."
Swiss Re added that it expects P&C claims growth to ease this year as inflation cools and companies undergo repricing during renewals. However, it warned that non-economic factors such as social inflation and greater losses among vehicles and properties will require "further rate hardening" to offset.
"Signals for a market correction had been mounting long before the inflation-driven rise in claims 2022," Swiss Re said. "The underlying claims drivers indicate that higher primary insurance rates are likely. Sustained insurance underwriting discipline will be needed in 2023 to help improve underwriting results."
The report also indicated that cost rises in motor vehicle repairs and replacements should ease in most key markets, but said costs will continue to exceed pre-pandemic levels.
"Regarding other inflation drivers, we expect tight [labor] markets to increase wages (eg, we forecast that wages in the UK will rise by 6.2% this year, more than our 5.5% projection for core CPI) and backlogs of medical procedures to increase healthcare costs, putting pressure on long-tail lines of business in casualty and motor liability," the report said.
Inflation, coupled with supply chain and labor shortages, have made it a challenge for both repair shops and insurers to remain profitable. Insurers have responded by increasing rates, with ValuePenguin's State of Auto Insurance in 2023 report indicating auto insurance carriers are expected to raise premiums by an average of 8.4% this year.
The average cost of full coverage insurance is expected to reach $1,780 per year, and 45 states will see their car insurance premiums increase this year by at least 1% with drivers in Michigan, Florida, and Rhode Island paying the highest premiums.
Drivers with traffic violations this year will see their premiums jump 52% on average with traffic violations in North Carolina and California costing drivers the most causing a more than 100% premium increase. Car insurance for new electric vehicles (EVs) will be 28% higher than new gasoline-powered cars, according to ValuePenguin.
Divya Sangameshwar, ValuePenguin insurance expert, says millions of Americans may be surprised when they receive their 2023 statements.
"This year's auto insurance rate increase is the highest rate increase since 2017," she said. "After two years of keeping rates low for drivers, car insurance companies are raising rates in 2023 due to an increase in car repair costs and claims."
Illinois will see the largest jump at 17% followed by Arizona at 15.6% and New Hampshire at 13.6%.
To save on auto insurance this year, ValuePenguin says policyholders should compare insurance quotes, research car insurance discounts, adjust coverage, and improve their credit scores.
Images
Featured image credit: mohd izzuan/iStock
Share This: