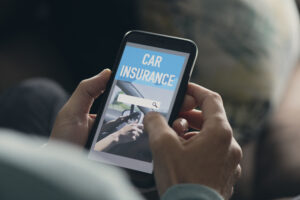 NC & VA commissioners highlight department duties, how repairers can help educate consumers
By on
Associations | Insurance
The insurance commissioners for North Carolina and Virginia covered on Wednesday what they can and can't do when it comes to collision claims, and highlighted how the collision repair industry can help educate policyholders on their rights as well as spark change in alleged unfair business practices by carriers.
The Society of Collision Repair Specialists (SCRS) hosted North Carolina Department of Insurance Commissioner Mike Causey and Virginia Bureau of Insurance Commissioner Scott White during its open board meeting in Richmond, Virginia.
Common complaints the Bureau receives about automotive insurance carriers from shops include labor rates, use of aftermarket parts versus OEM, and payment for blending and refinish. White noted that a few years ago many times shops let the Bureau know about independent appraisals that showed carriers weren't paying enough for proper repairs. Without knowing why those complaints have decreased, he said.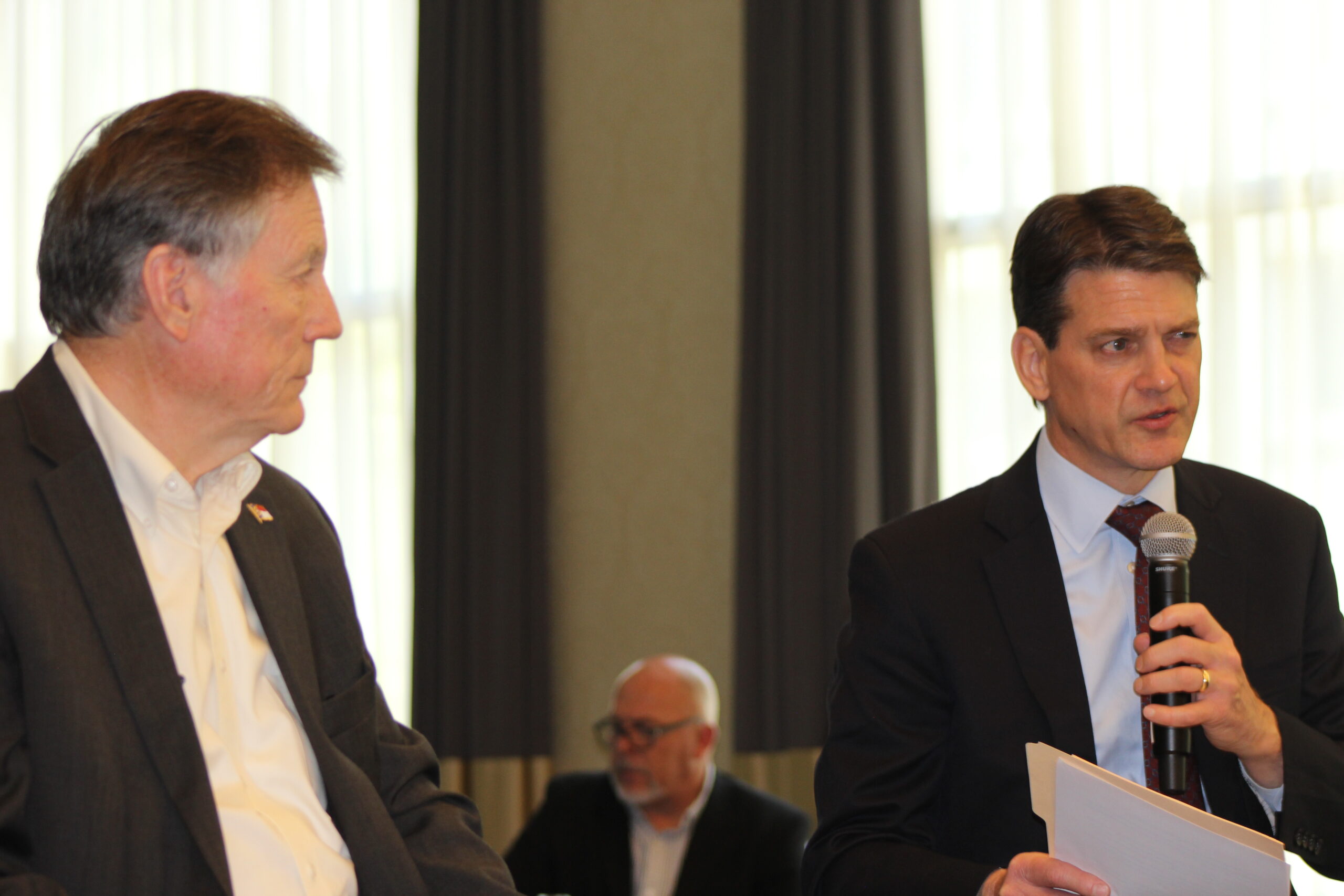 Most consumer complaints in Virginia are about repair delays and diminished value of their vehicles when declared a total loss.
"The insurance industry is highly regulated and if you don't believe us, just ask the insurance companies," White said. "It's done at the state level. …Personal line, private auto, and homeowners — this is where a lot of our time is spent because this is where a lot of the issues arise. There's a bigger imbalance between a consumer battling a big insurance company, like a State Farm or an Allstate; if you have a commercial insurer who has a little more sophistication perhaps, and more resources to fight the company if there's an issue."
The Bureau focuses on regulations to protect consumers, ensure carriers are behaving fairly, ensure carriers pay customers based on policy terms, and that affordable coverage options are available, he said. However, White and Causey pointed out that the state departments of insurance can only do what state laws allows them to do.
"We have to go exactly by the state law and the state legislature so if you want to change things, that's where you change it, working with your legislators," Causey said. "If you don't get it all at one time, you may have to do a little bit at a time, but you can get those changes. We've found year by year [they're] working on tightening things up."
He encouraged shops to bring any carrier practices that concern them to the DOI with documentation so it can be investigated.
White said frustrated residents often wonder what the Bureau's responsibilities are. "We're often asked, 'Why are you guys here?' We hear that sometimes. So what we have to do is break it down into specifics of what we can and can't do. We cannot readjust claims over labor rate issues. We get asked to do that occasionally.
"We cannot determine who is negligent or at fault. We can't determine the value of the claim or the amount of money owed to the companies. …here's what we can do. …When the consumer comes to us with an issue, we will go to that insurance company… and we'll say, 'This is what the issue is, this is where the consumer has a problem, and oh, by the way, here's the law that we know applies in this situation and we'd like to know whether you feel like you comply with the law in your handling of this complaint.'
"We're kind of putting them on the spot and making them justify how they handled the claim and we do that very vigorously. We almost act as mediator arbitrators and on the other side of that is sometimes things come in and we know right off the bat that in both Virginia and North Carolina there are anti-steering laws to prevent carriers from steering consumers toward certain repair shops."
Following complaints of steering in North Carolina in 2019, Causey stood up to enforce the anti-steering law, which he played a key part in passing, by publishing a memorandum to remind insurers and agents of the law and potential penalties.
White mentioned Virginia insurance regulations also prohibit caps on parts and materials costs and that carriers aren't required to pay more than the prevailing rate. A trend or pattern of unfair or incorrect general business practices has to be proven in Virginia in order for the Bureau to intervene on claims meaning it can't step in on individual claims, he said.
Collision repair shops can help consumers, according to White, by:
Effective communication with customers in a variety of ways from texts to emails and phone calls;
Writing complete and accurate estimates to avoid claim and repair delays;
Informing customers that supplements are common; and
Checking out the Bureau's website for common problems and solutions.
Of particular interest by the Bureau right now is the impact of innovation and technology on carriers' use of "Big Data" through machine learning and artificial intelligence (AI), which White said the Bureau wants "to make sure appropriate guardrails are in place" for.
"There's a lot of data out there and now they're finally finding ways to harness these really powerful AI" White said. "They're trying to utilize those in a lot of different areas. They're trying to utilize that for their marketing, for their underwriting, for their pricing, for their claims handling, and also for fraud protection in that space."
He added that while the use of AI algorithms can be good it could also lead to invalid or improperly used data and incorrect assumptions so the Bureau is working on making sure there aren't unintended consequences, such as discrimination. The Bureau is also going to make sure AI insurance products, such as those offered by CCC Intelligent Solutions, are used appropriately, he said.
During an open Q&A session with the board and audience, Washington Metropolitan Auto Body Association (WMABA) Executive Director Jordan Hendler told the commissioners there's a "gross disparity" between what happens in the marketplace, at the shop level, and what the departments of insurance hear about.
"[O]ur industry in general really should be more maybe like the mechanical side in [saying], 'This is what it takes to fix the vehicle properly. This is what it takes to do it, the proper parts, and here's the bill. And if the consumer can't get the insurance company to cover that, then like you said, they're left in the civil court. …the fact that you guys aren't getting complaints, I think is not indicative of the problem we're seeing in the marketplace."
She asked for the departments to help communicate to consumers that fighting for proper payment and/or handling of their claims won't cause their carriers to drop them.
Brian Davies, owner of Body Works Plus in Charlotte, North Carolina said carriers that are "bigger players" get away with more than others, including paying less on claims despite necessary documentation, and wanted to know how they can be held accountable.
"There's companies in the market that are just outstanding and they see the value in what we're trying to do and our main goal, I think everybody will speak in here because these people in this room care about the industry, we want to fix cars correctly," Davies said.
Causey agreed that there are insurance companies that do a good job of handling and paying claims more quickly than others but suggested consumers shop around for the best coverage.
"Anything that you bring to the attention
of
the regulators, if you give it to our office and say, 'We've noticed this, this is the documentation we have,' we'll get our folks on it and investigate it and try to get to the bottom of it it."
White added that if even one carrier is held accountable they can be used as an example and set a precedent for what can't be allowed to happen.
Barry Dorn, owner of Dorn's Body and Paint in Richmond, Virginia, told the commissioners that insurance premiums need to be increased because of the growing demand and legislative mandates for advanced driver assistance systems (ADAS) and the overall cost of cars and repairs going up. Also, he said, it's becoming more common in Virginia for policyholders to have to take carriers to court to get an umpire when they invoke the appraisal clause, which he called "an undue burden."
On the issue of prevailing rates, Michael Bradshaw, SCRS Board vice chair and K&M Collision operations manager in Hickory, North Carolina, said the only carrier that conducts rate surveys in North Carolina is State Farm and that they exclude data from "all the shops that are operating on the higher end of the spectrum… so they can get the artificially suppressed data that we all know they're utilizing."
BASF Business Development Manager John Shoemaker pointed out to the commissioners that carriers never share the results of their prevailing rate surveys with companies and shops.
Images
Featured image credit: nito100/iStock
North Carolina Insurance Commissioner Mike Causey (left) and Virginia Insurance Commissioner Scott White spoke and answered questions during the Society of Collision Repair Specialists (SCRS) open board meeting on April 11, 2023. (Lurah Lowery/Repairer Driven News)
Share This: