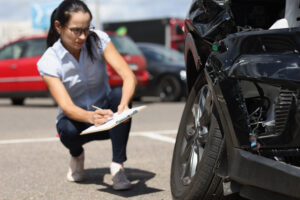 A three-member panel made up of insurance, appraisal, and body shop employees said during a recent Collision Industry Conference (CIC) panel that repairers shouldn't need to change their repair plans based on what carriers will pay.
Automotive Education & Policy Institute founder and National Association of Insurance Commissioners (NAIC) consumer liaison Erica Eversman, Collision Safety Consultants of West Virginia owner Steven Krieps, and Pacific BMW Collision Center body shop manager Andrew Batenhorst spoke as part of the CIC Estimating and Repair Planning Committee's presentation on April 13.
"The damage dictates the repair and following the procedures," Batenhorst said. "The only real adjustment that can take place is how much, your labor rates per hour [are], your internal rates."
Eversman, who is an attorney by trade, agreed.
"From a legal perspective, there's a right way and a wrong way to fix a car. …if you're following what the OEM has made as a recommendation or as a requirement to prepare the vehicle and you're changing that because of who the customer is, or whether the person is going to be private pay, consumer payment… there should be no difference. The only difference could possibly be in how you identify that information on your repair plan analysis."
Krieps added that he always warns shops he works in that whether the repairs end up being carried out the way they originally planned or not that it should still be documented, to which the panel agreed. And documentation should include what the OEM says should be done in its repair procedures and photos.
"Documentation is as important today as the plan itself is, especially as we go forward in time as vehicles become more complicated and jurors, as your potential audience, become more and more enamored of physical and visual evidence — they want to see, they don't retain nearly as much as what you tell them," Eversman said.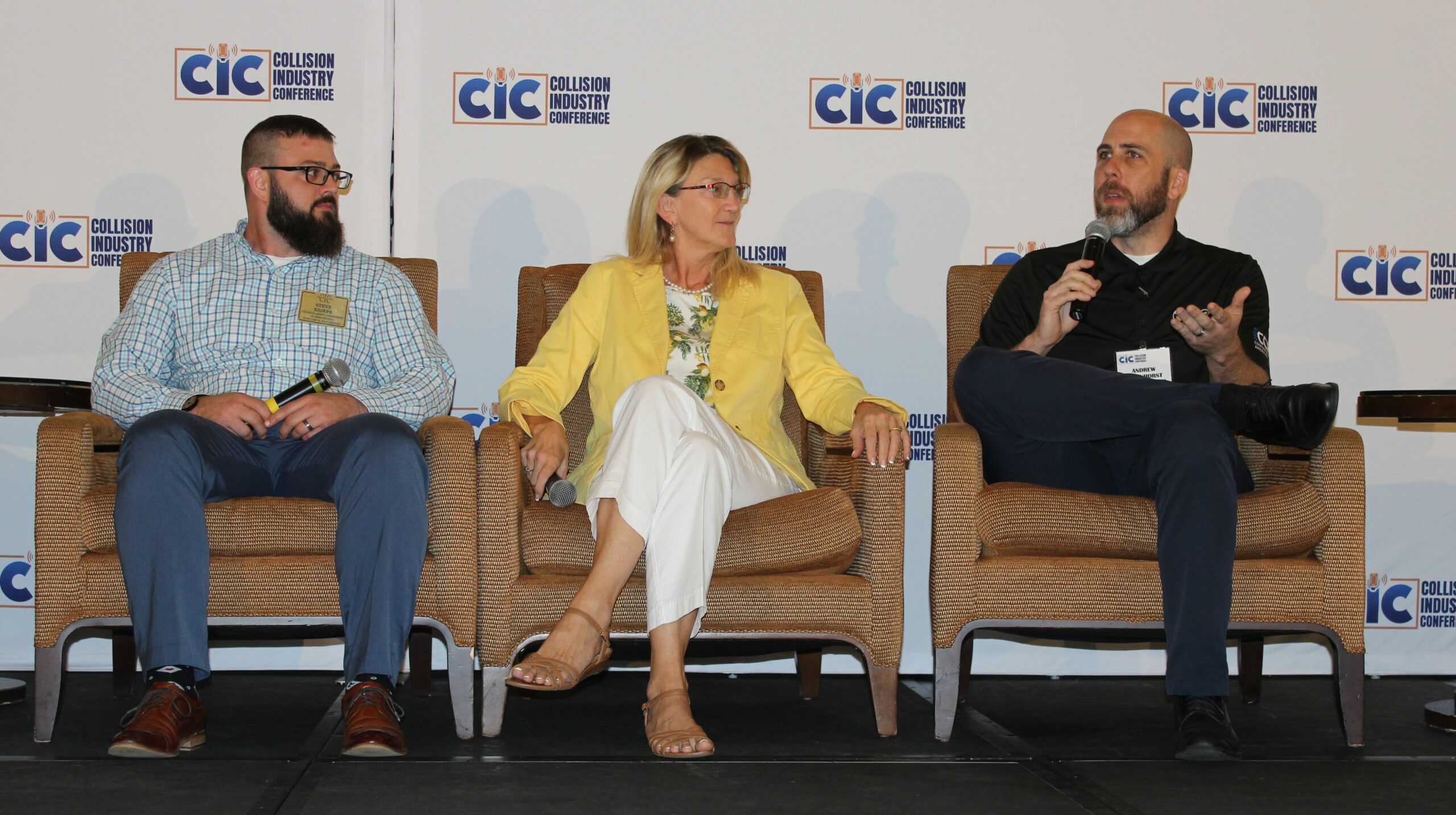 Batenhorst pointed out that not every job has to be accepted if payment becomes an issue. The first step in making the decision to repair a vehicle is to talk in detail with the customer about the damages, what it will take to fix it, and the cost. If they say they can't afford it, then at that point, the shop can let them know what can be done instead to save money but still result in a quality repair.
"I have set up a process and a standard in my facility to allow my repair planners the time to do all of this work," Batenhorst said. "How much time does it take to read a single repair instruction if they're saddled with all these other administrative wasteful tasks that they can't take the time to do all this? They're going to have a subpar repair plan; they're going to have a subpar evidence package. You're going to have trouble supporting what you did."
Documentation should include bonding tests and test welds as well, he added.
Most shops likely know which carriers pay appropriately and for what — whether OEM parts or certain recommended OEM repair procedures but Eversman said, while that's good to think about at first, there's more to think about long-term.
"I can tell you from the back end that even if you have a good company that pays, you want to keep that good company paying and you want to keep them paying well," she said. "You want to encourage consumers to be utilizing good companies or those who engage in good consumer insurance finances."
Regardless of who the carriers are, business practices from what's charged to procedures create consistent standards since carriers will be comparing claims documents during subrogation, Eversman added.
"[I]f it's not in your physical documents somewhere, it didn't happen," she said.
Krieps added that shops tend to underestimate the value of SOPs but when established and documented, they create consistency and credibility. And every job doesn't have to be accepted, he said. It's also about safety.
"We're moving into an environment where if you don't do something right it could literally mean one of your techs dies and so now you're in a position where… you better document what they were trying to do in the facility in these instances, what steps did the shop take and have available for their technicians to protect themselves?
What were the SOPs and were they followed? Because, unfortunately, if somebody is seriously injured in your facility, that's a whole other world of documentation that you're going to have to generate and have ready to go."
Ultimately, the panel said it's the consumers' job to stay engaged with their carrier on their claims but Krieps noted that shops can educate their customers about where to find insurance regulations for their state online and how they can file complaints with the state's Department of Insurance if they discover unfair claims handling.
"Not very many consumers know they [DOI] even exist, let alone what they can do and what they can't do," he said. "They didn't even know they had somewhere they could go to complain. They're just generally going to complain to you because you own the shop and are the only one that's ever interacted with them."
Images
Featured image credit: megaflopp/iStock
Collision Safety Consultants of West Virginia owner Steven Krieps, Automotive Education & Policy Institute founder and National Association of Insurance Commissioners (NAIC) consumer liaison Erica Eversman, and Pacific BMW Collision Center body shop manager Andrew Batenhorst spoke during the Collision Industry Conference (CIC)'s April 2023 meeting. (Lurah Lowery/Repairer Driven News)
Share This: