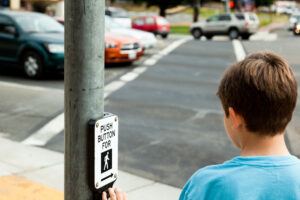 Independent crash testing provider updates protocols to meet IIHS tests
By on
Announcements
Dynamic Research Inc. (DRI), a vehicle testing and services provider, recently announced on LinkedIn that it has updated its testing protocols to meet those included in two proposed updates by the Insurance Institute for Highway Safety (IIHS) to its pedestrian autonomous emergency braking (PAEB) and vehicle-to-vehicle safety tests.
The most recent draft of IIHS' "Pedestrian Autonomous Emergency Braking Test Protocol" was released in April. According to IIHS, vehicle collisions would be simulated with an adult pedestrian crossing a street on a path perpendicular to the travel line of a vehicle at night in the dark, a child pedestrian crossing a street from behind an obstruction on a path perpendicular to the travel line of a vehicle during the day, and an adult pedestrian near the edge of a road on a path parallel to the travel path of a vehicle at night.
Ratings would be based on the test vehicle's ability to avoid or mitigate pedestrian dummy collisions at 20 km/h (12 mph) and 40 km/h (25 mph) in perpendicular path scenarios as well as at 40 km/h and 60 km/h (37 mph) in parallel path scenarios.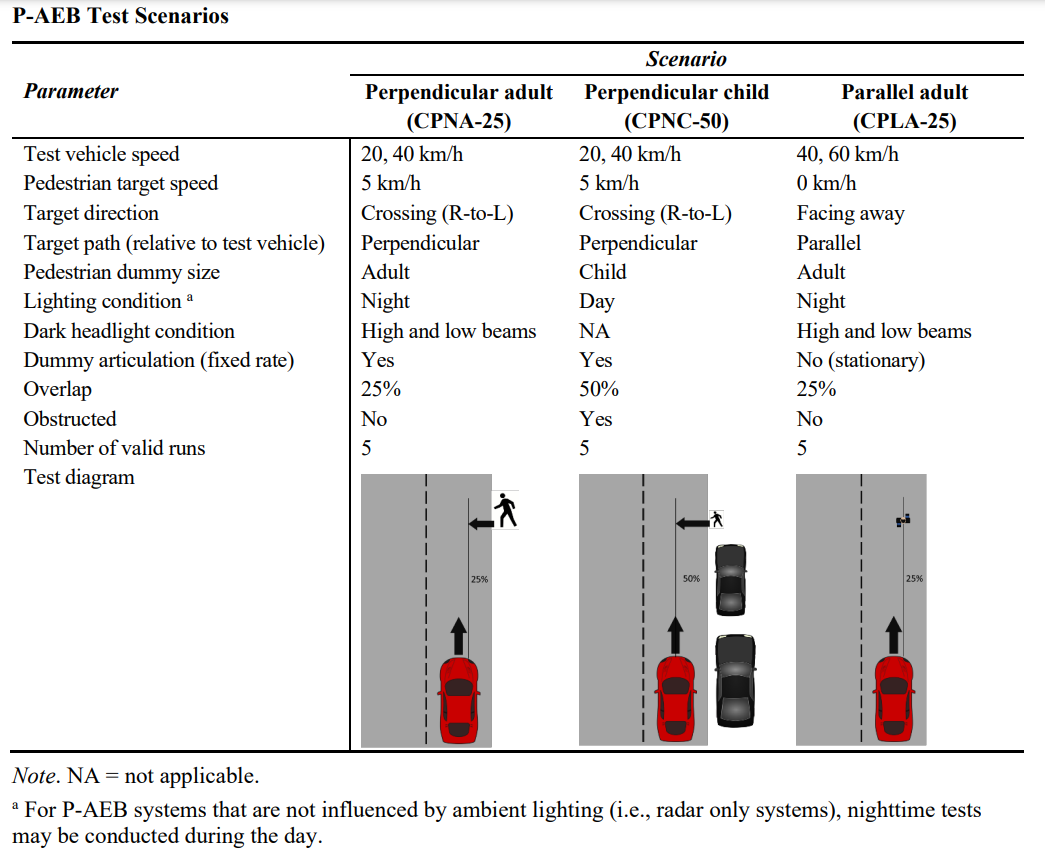 With the addition of two recently updated draft protocols, DRI is capable of carrying out the full suite of IIHS advanced driver assistance system (ADAS) verification tests. In addition to updating its PAEB protocol, DRI has also made changes to its vehicle-to-vehicle front crash prevention test to now include motorcycles and tractor-trailers, just as the IIHS test does.
IIHS' update to its vehicle-to-vehicle front crash test protocol, according to the latest draft released in April, would include testing vehicles at higher speeds and adding motorcycles and medium/heavy trucks to the tests.
"Multiple studies using varying methods and data sources have reported that vehicles equipped with AEB reduce the incidence of police-reported front-to-rear crashes by 34% to 50% compared with similar vehicles without AEB… so existing systems are preventing crashes that are beyond the currently tested scenarios," IIHS wrote in the draft protocol.
"IIHS research indicated that increasing the maximum test speed to 56–72 km/h (35–45 mph) and including nonpassenger vehicle targets like motorcycles and medium/heavy trucks in testing would increase the relevance of physical tests to 36% of police-reported rear-end crashes and 43% of fatal rear-end crashes."
DRI's testing facility in California has a wide range of ADAS equipment testing capabilities, including AB Dynamics' driving robots, Guided Soft Target (GST) platforms, Soft Car 360s, Soft Motorcycle 360s, Soft Pedestrian 360s, LaunchPad target platforms, and access to tractor-trailer test vehicles.
"We can give OEMs the opportunity to go to market with their IIHS safety ratings in place by proactively testing pre-production or production representative models," DRI Track Testing Director Nadine Wong told ADAS & Autonomous Vehicle International. "There is no need for manufacturers to wait for IIHS to conduct the testing themselves…
"The investment required to conduct ADAS tests, including the equipment and the proving ground, can be substantial, so not all OEMs have these capabilities or the necessary experience to carry out these tests. We offer a one-stop-shop solution. We have a close working relationship with IIHS, conduct this type of testing daily, and have been integral to the development of ADAS testing since these technologies were first introduced."
Images
Featured image credit: slobo/iStock
Share This: