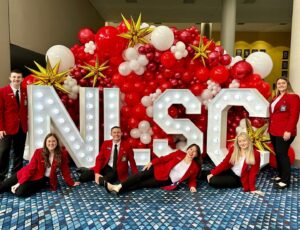 SkillsUSA national championships underway with 2 new features in collision competitions
By on
Education
The annual SkillsUSA National Leadership & Skills Conference has returned to Atlanta, Georgia this week with new ways to compete in both the collision repair and estimating competitions.
ALLDATA is supplying structural analysis and attachment methods segments with tablets and access to ALLDATA Collision during the collision repair technology competition. Contestants will be able to access OEM-specific information related to procedures performed in those segments. However, they won't be scored on their ability to find the information.
Appraiser and estimator ASE testing protocol has been added to the collision damage appraisal competition.
"We've been adding OEM information into the program for awhile and we just had some documents in the past that we gave the contestants [in] a printed document to look at," said Jason Bartanen, Collision Hub industry relations director and national SkillsUSA Collision Repair Technology Committee chair.
"We're trying to incorporate some more OEM information into the program. I'm pretty excited helping with that and looking forward to working with ALLDATA and keeping them with us for quite awhile. …We're looking to continue to evolve and add more segments in the future; hopefully something like collision repair diagnostics."
Bartanen told Repairer Driven News that the committee wants to eventually incorporate collision repair diagnostics into the competition with a segment using scan tools and OEM procedures and possibly advanced driver assistance systems (ADAS) diagnostics. But nothing has been decided officially on those considerations.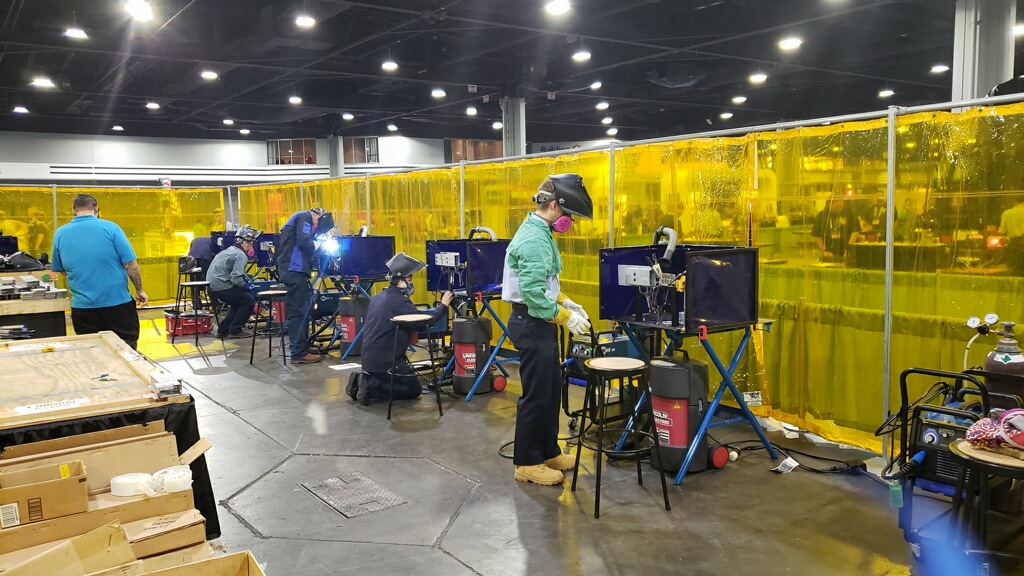 In both the collision repair and estimating contests participation is up compared to the past couple of years, inching closer to pre-pandemic numbers. The competition was canceled in 2020 and held virtually in 2021 due to the COVID-19 pandemic. It returned to in-person, for the first time in Atlanta, last year.
This year, there are 58 collision repair (36 high school students and 22 college students), 32 estimating, and 61 refinish contestants. All divisions' contestant participation has grown this year. State Farm claim consultant and national SkillsUSA Collision Damage Appraisal Committee Chair Chris Evans told RDN his division has only been part of the championship for less than five years and has grown every year. 
Glue pull dent repair equipment from CAMAUTO and KECO will be on site this year as a preview for what's to come next year. In 2024, SkillsUSA will add glue pulling as an unscored demonstration, and in 2025 will add it to sheet metal repair scoring.
Bartanen encourages industry employers to look for SkillsUSA on applicant résumés. "Even if they're not a state winner, even if they're not a national contestant or a national place winner — the fact that they're involved in SkillsUSA is a testament to their commitment to technical education and it shows… that person is actively involved in a leadership organization."
Shops and other businesses or individuals in the collision repair industry should also get involved in local SkillsUSA advisory committees and state associations to support the program, Bartanen said. He said whether support is monetary or through time sharing knowledge, it's rewarding. SkillsUSA advisory committees work with advisors and schools to make sure they have an up-to-date understanding of the technology used in the workplace to better educate students.
Looking to hire one of the top three champions from one of the collision divisions? Evans says he can be contacted, or SkillsUSA, with employment interest in specific students. Evans can be reached at chris.evansca1b@statefarm.com.
This year, there are nearly 6,100 students competing in 110 trade, technical, and leadership career competitions.
SkillsUSA and its industry partners will award scholarships to some of America's best career and technical students in conjunction with the conference. The scholarships support higher education, travel to the national conference, or leadership development for students who plan to further their education in community colleges, undergraduate programs, or industry certifications. Thirteen college/postsecondary scholarships totaling more than $1 million were awarded this year by SkillsUSA and 12 of its industry partners and supporting organizations.
To view 2023 scholarship winners, take a look at the SkillsUSA Awards and Recognition Book.
Images
Featured image: 2022-2023 National Officer Team at the 2023 SkillsUSA National Leadership & Skills Conference in Atlanta, Georgia. (Credit: SkillsUSA)
Students participate in the 2022 SkillsUSA championships. (Credit: Scott VanHulle/I-CAR)
Share This: