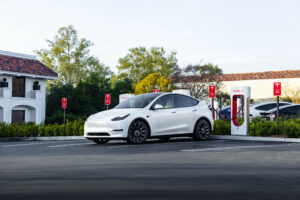 Rivian 3rd OEM since May to sign Tesla Supercharger network agreement
By on
Technology
Rivian Automotive said on Tuesday it has signed an agreement with Tesla to provide Rivian drivers access to Tesla's Supercharger network across the U.S. and Canada as early as next spring.
Central to its mission to electrify and decarbonize transportation, Rivian said it will also continue to expand its own Rivian Adventure Network of DC fast chargers and Level 2 Waypoints.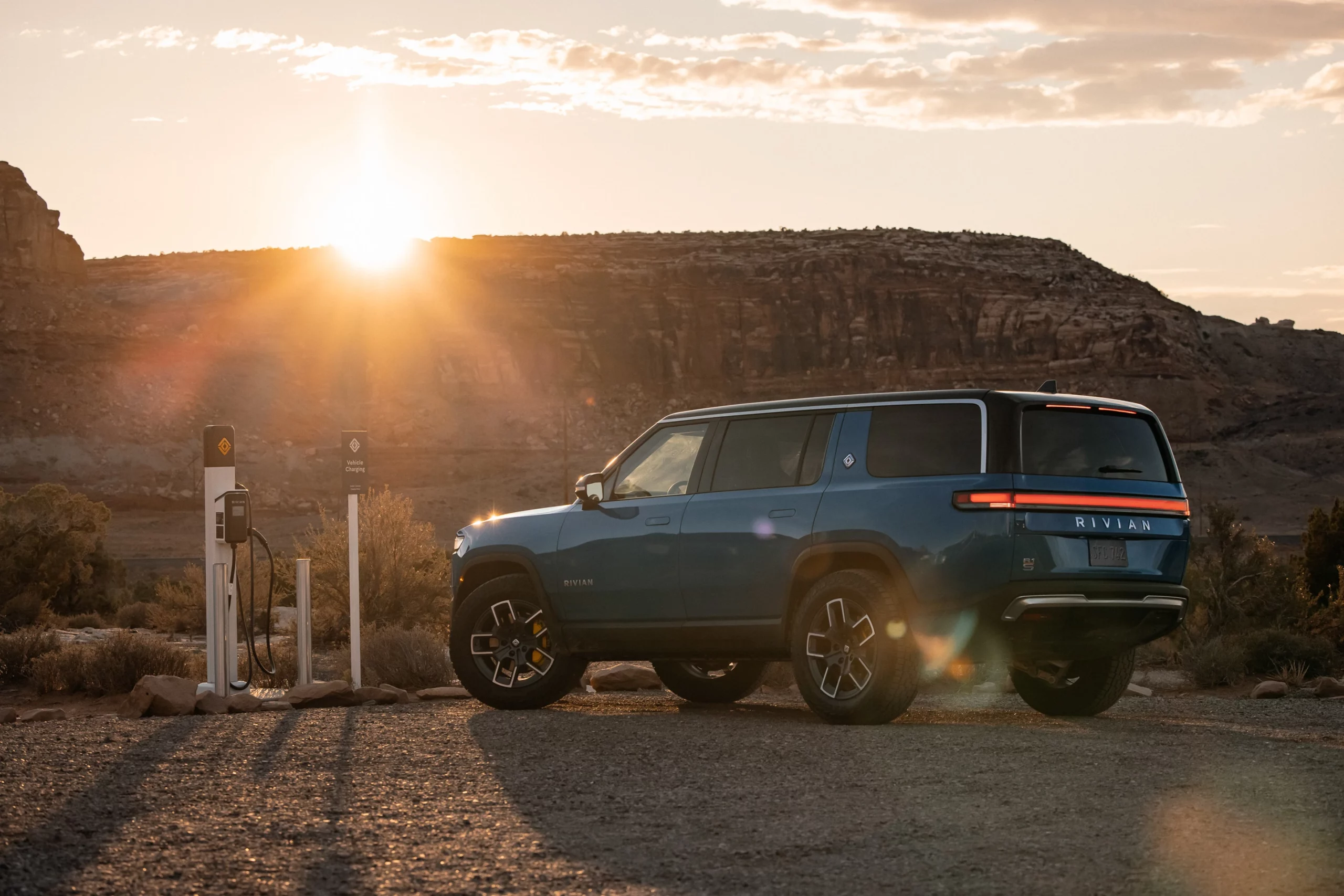 "We're excited to work with Tesla and to see collaborations like this help advance the world toward carbon neutrality," said RJ Scaringe, Rivian founder and CEO. "The adoption of the North American Charging Standard will enable our existing and future customers to leverage Tesla's expansive Supercharger network while we continue to build out our Rivian Adventure Network. We look forward to continuing to find new ways to accelerate EV adoption."
An adapter will be available to enable Rivian's R1T and R1S to charge on the Supercharger network. North American Charging Standard (NACS) charge ports will come standard in future R1 vehicles beginning in 2025, as well as in its upcoming R2 platform.
"Transportation is responsible for over a quarter of U.S. greenhouse gas emissions, highlighting the urgent need to electrify the sector and preserve our world for future generations," Rivian said in a statement. "By enabling drivers to charge their vehicles at a greater number of locations, this collaboration and others like it are important to help accelerate EV adoption."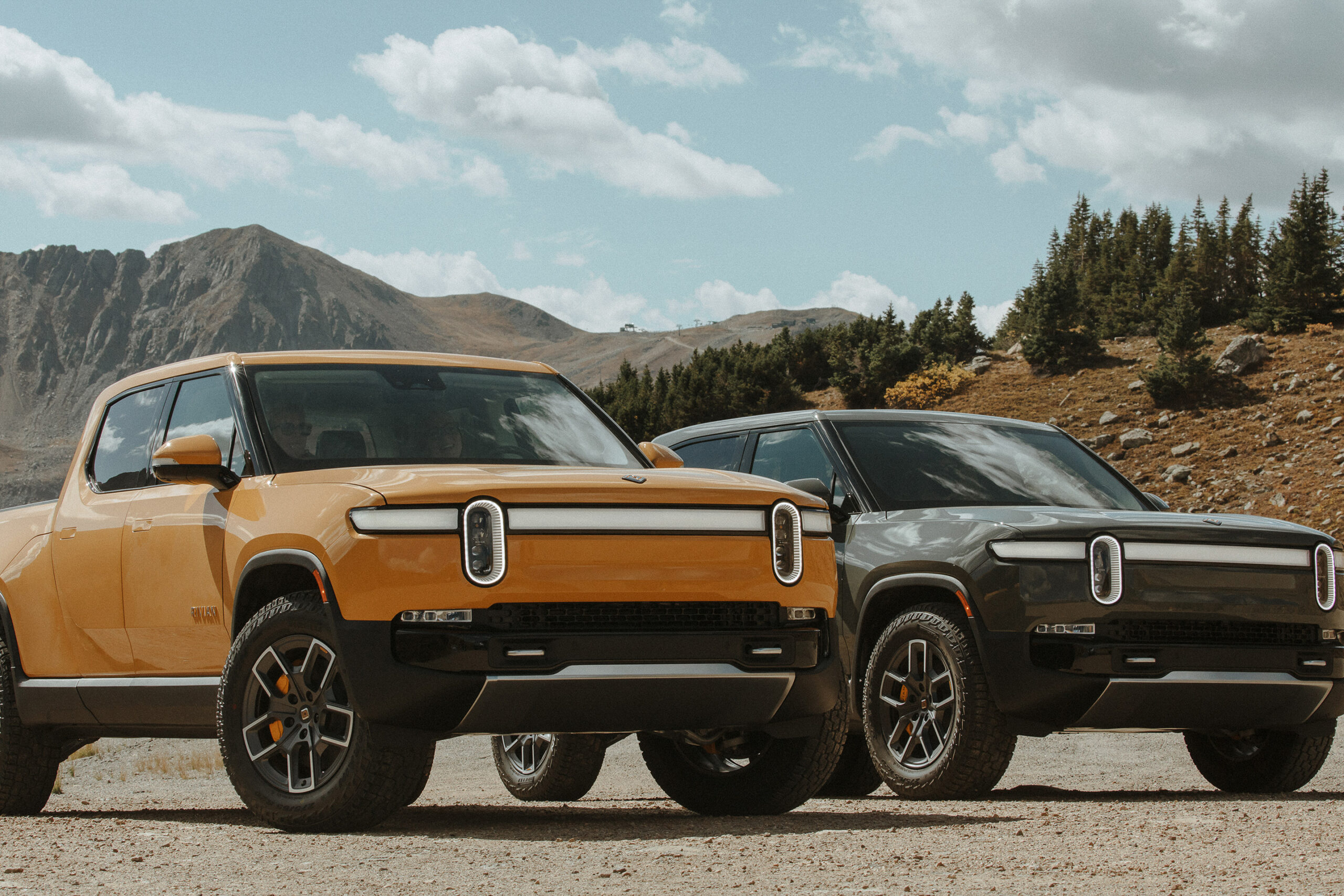 Rivian joins Ford and General Motors in hammering out agreements with Tesla to offer their customers more charging options.
In May, Ford shared that drivers will be able to charge their EVs at Tesla's 12,000 Superchargers in the U.S. and Canada by next spring. Ford Mustang Mach-E, F-150 Lightning, and E-Transit models will be able to connect with the chargers through an adapter and software integration. Beginning in 2025, Ford said its next-generation EVs will no longer need a charging adapter.
Earlier this month, GM said its vehicles, along with an adapter, will also be able to use Tesla's Superchargers beginning next spring. In 2025, GM plans to do away with adapters and integrate NACS inlets into its EVs.
"It's great to see the industry coming together to adopt the North American Charging Standard," said Rebecca Tinucci, Tesla senior director of charging infrastructure. "By doing so, we're collectively ensuring all EV drivers have access to easy-to-use, reliable charging hardware. We look forward to welcoming Rivian owners to thousands of our Superchargers across North America."
Images
Featured image: A Tesla charges at a bank of Tesla Superchargers. (Provided by Tesla)
2022 Rivian R1S (Provided by Rivian)
2022 Rivian R1T (Provided by Rivian)
Share This: