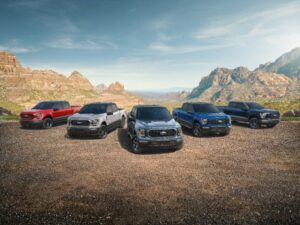 GM & BMW: Future in ICE, EVs while Ford sees EV losses, 'extremely popular' hybrid F-150s
By on
Market Trends
In recent Q2 earnings calls, General Motors, Ford, and BMW boasted increased profit noting year-over-year electric vehicle (EV) sales, in part thanks to an improving global supply chain.
Q2 increases of the other OEMs included:
GM: 25% YoY revenue increase to $44.7 billion

Ford: Revenue increased 12% YoY to $45 billion. Model e revenue was up 39%.

BMW and MINI: 11.3% increase in full lineup global sales and more than doubled BEV sales YoY with a 117.5%. Fully-electric BMW sales also more than doubled with a YoY increase of 150.7%. 
"Supply chain and logistics challenges are trending in the right direction," said GM Executive Vice President and CEO Paul Jacobson. "However, there are ongoing logistics congestion and industry wide railcar capacity shortages that we continue to take actions to mitigate."
GM Chair and CEO Mary Barra added that GM's future includes continued investment in full-size internal combustion engine (ICE) trucks and SUVs and mid-sized SUVs as well as EVs.
"Our future also includes retooling existing assembly plans and upscaling the team as we transform the company to grow rapidly in EVs," she said.
GM reached its target of 50,000 EVs sold in North America during the first half of the year. Nearly 80% of that came from the Chevy Bolt EV and EUV platform but Ultium Platform production is increasing, Barra said.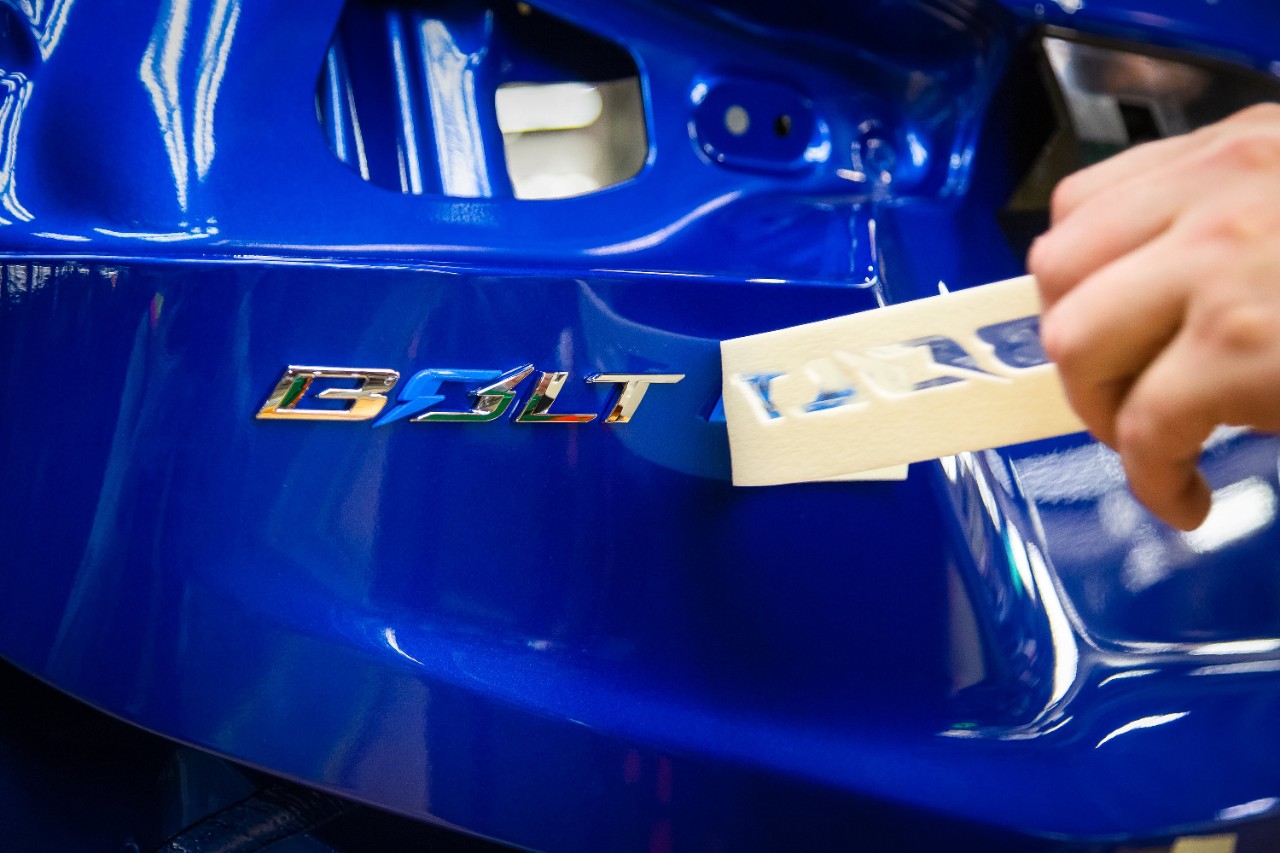 The Ultium platform is the foundation of GM's EV strategy including the battery cells, modules, and pack, plus drive units containing electric motors and integrated power electronics.
"With both [battery] cell and vehicle production increasing, we continue to target production of roughly 100,000 EVs in the second half of the year and will continue to grow from there," she said. "Demand for our EVs remains very strong because the Ultium Platform is purpose-built for electric vehicles and it does not force customers to compromise on style, performance, utility, range or towing."
However, GM has seen unexpected delay in production because of delivery issues holding back module assembly capacity, Barra added.
The company also continues to invest in its autonomous vehicle (AV) company, Cruise. Cruise CEO Kyle Vogt said Cruise reached 3 million miles driven during Q2, just 49 days after hitting 2 million miles.
"We're now doing over 10,000 rides per week but more importantly, we're growing rides at 49% per month, on average, over the last six months," he said. "Twenty-eight-day user retention is nearly at the level of a fully matured human ride-hail service and it continues to turn upwards. The product is extremely sticky despite the limitations in hours and service availability that exist today. All of that scaling is occurring while also improving safety and driving down costs."
GM tracked 54% fewer collisions that human drivers with Cruise and 92% fewer with Cruise being the primary cause of the collision.
"In other words, the vast majority of collisions are caused by inattentive or impaired human drivers, not the AV," Vogt said. "We expect the gap between human and AV performance to get much wider over the next 12 months."
BMW told its investors that all major sales regions saw significant sales growth for fully-electric models — "underlining the wide appeal of these models to customers worldwide."
"Strong sales development in general and especially for our fully-electric vehicles, shows that we have the right products on the market at the right time," said Pieter Nota, member of the Board of Management of BMW AG responsible for Customer, Brands and Sales. "The BMW Group will continue its successful ramp-up of electromobility at a high pace in the second half of the year.
"Due to our diverse offering — ranging from highly efficient combustion engines to fully-electric models — we are addressing the wide variety of customer needs around the globe in an ideal way."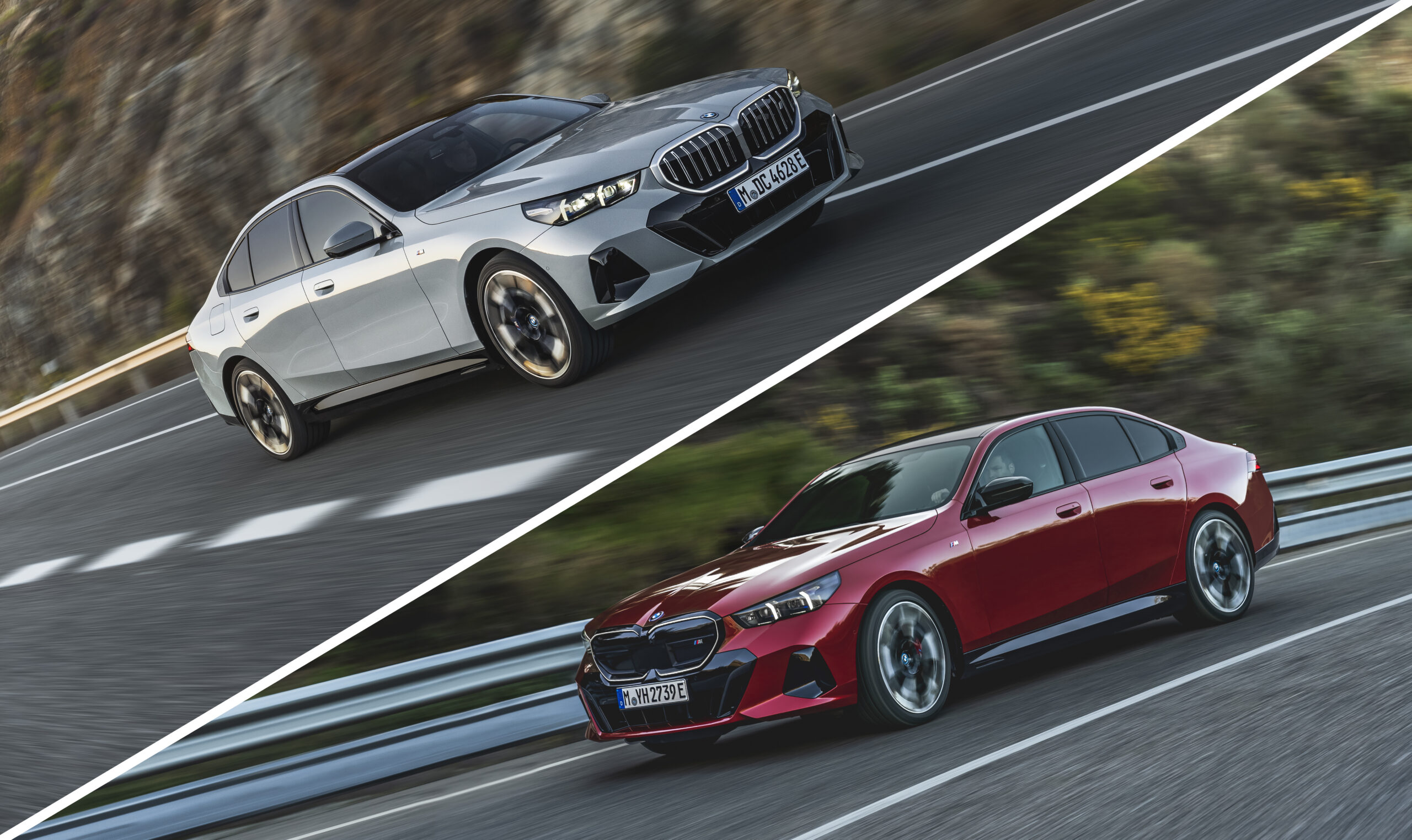 The BMW Group says it will become the first automaker in Germany to offer a partially automated driving system at speeds up to 130 km/h (80 mph) with the new 5 Series.
The new Highway Assistant allows drivers to take their hands off the steering wheel while the vehicle is in motion. 5 Series will also be the first in the world to include Active Lane Change Assistant with eye confirmation, BMW said.
Following Ford's investment shift from SAE Level 4 and higher vehicle autonomy to Level 2+ and Level 3 during the last half of the year, CEO Jim Farley said last week Ford Blue and Ford Model e are seeing improving success. Ford Blue is the OEM's ICE division and Model e is its EV division.
"This transition to EVs is dynamic and so much more than just a change in propulsion," Farley said. "The number of global entrants is increasing, even at the high-end and the pricing pressure has dramatically increased in the past 60 days.
"We have confidence in the underlying trajectory of Ford's business. Our portfolio of businesses is strong… Operationally, we continue to be focused on capital discipline [and] solid returns, even as we face uncertainties in the external environment. Supply chain disruptions are persistent but they're now easy."
Ford's EV losses have continued to climb as the company has seen consumers take healthy interest in hybrid F-150 pickup trucks.
"Our hybrid offerings are extremely popular," Farley said. "Ten percent of all F-150s and 56% of all Mavericks sold in the U.S. are sold as hybrids," Farley said. "We are adding hybrid options across our ICE lineup and we expect to quadruple our hybrid sales in the next five years. We were already No. 2 in the market last year. Starting Jan. 1, we moved to a new retail model for Model e, way ahead of our competition; again, a differentiated model that will deliver non-negotiated price, a simple shopping and ownership experience, and remote services for all of our customers."
He noted that EV price premiums over ICE vehicles fell more than $3,000 during Q2 and nearly $5,000 during the first half of the year.
"We expect the EV market to remain volatile until the winners and losers shake out and we are confident from a brand, from our incredible product strategy, our software, our scale, and our cost position, we will be one of the winners long-term," Farley said. "We moved quickly to establish our EV nameplates in the unique segments, not like others; the Lightning, the Mach-e, the E-Transit… Many of our EV customers are all new to Ford."
EV startup Lucid will hold its Q2 earnings call on Aug. 7 at 5:30 p.m. ET.
Images
Featured image: 2023 F-150 lineup (Provided by Ford)
Close-up view of the Chevrolet Bolt nameplate. (Photo by Jeffrey Sauger for Chevrolet)
The new BMW 5 Series Sedan (Provided by BMW)
Share This: