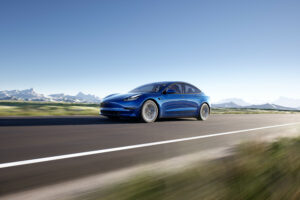 NHTSA opens investigation into loss of steering complaints in Teslas
By on
Technology
The National Highway Traffic Safety Administration (NHTSA) has launched another Tesla investigation, this time regarding loss of steering control.
An estimated 280,000 Model 3 and Model Y vehicles of the current model year could be affected. The Associated Press reports there has been one related crash but no complaints of any injuries.
Twelve complaints of loss of steering control frequently accompanied by driver-facing messages indicating that power steering assist is reduced or disabled have been filed with NHTSA's Office of Defects Investigation (ODI).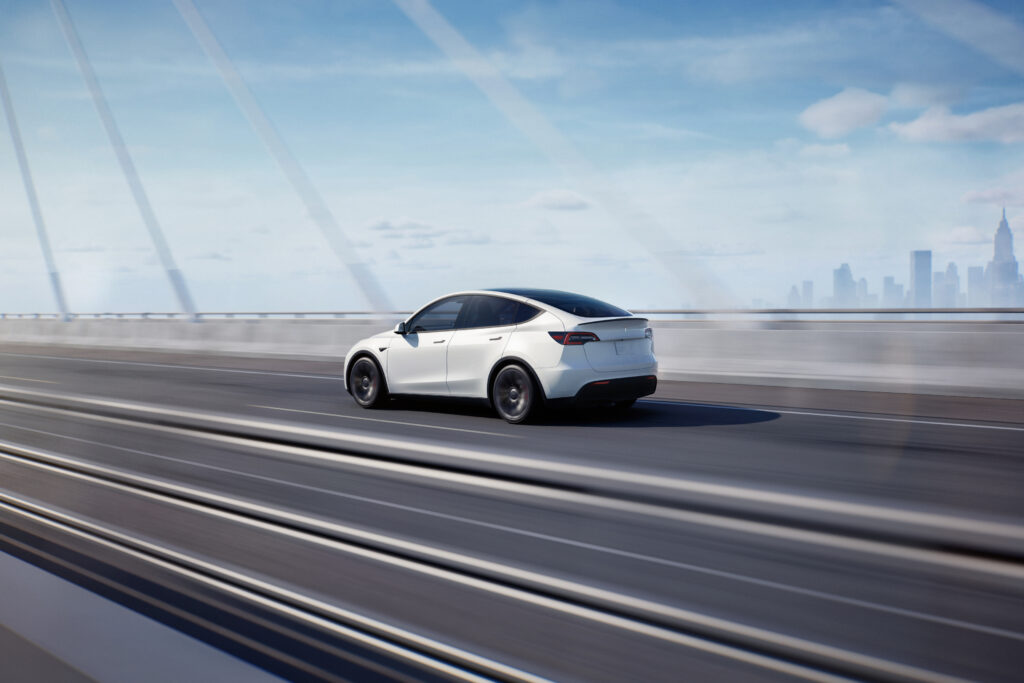 "Five reports indicate an inability to steer the vehicle," ODI wrote in its report. "Seven additional reports cite loss of power steering resulting in increased effort to control the vehicle. A PE [preliminary evaluation] has been opened to assess the scope, frequency, manufacturing processes, and severity associated with this condition."
Prior to launching a full investigation, ODI conducts a PE then to obtain information from automakers such as complaints data, number of crashes and injuries (if any), warranty claims, modifications, and part sales.
Last month, NHTSA sought updated responses and data from Tesla in its ongoing investigation of its advanced driver assistance system (ADAS) feature, Autopilot, on 830,000 of its vehicles.
If Tesla fails to supply NHTSA with information about its ADAS features Autopilot, Full Self-Driving, and FSD Beta, available to U.S. drivers, it will face "civil penalties of up to $26,315 per violation per day, with a maximum of $131,564,183 for a related series of daily violations," according to a letter published on the administration's website last month.
A fatal crash occurred in California last month that NHTSA suspects involved Autopilot or Tesla's "Full Self-Driving." Autopilot has been reported to allegedly cause collisions with emergency vehicles as well.
However, a California jury ruled in April that Autopilot wasn't the cause of a crash that injured a Los Angeles woman in 2020.
NHTSA has sent investigative teams to at least 30 crashes involving Teslas since 2016, according to the AP. At least 16 people died in the crashes.
According to Reuters, NHTSA said in 2022 that nine of 11 Teslas that were involved in prior crashes didn't alert the drivers, either visually or with sound, until the last minute before a collision while four showed no visual or chime alerts at all during the final Autopilot use cycle.
Tesla is facing several lawsuits related to its ADAS features.
In February, its shareholders sued the OEM and its chief executive Elon Musk, claiming that by overselling autonomous capabilities, it caused stocks to depreciate when those features were linked to crashes and federal investigations.
In a class action lawsuit filed last September in the U.S. District Court for the Northern District of California, Tesla is accused of "making misleading and deceptive statements regarding the company's ADAS technology" for years.
The California DMV's has also accused Tesla of falsely advertising its Autopilot and FSD features as fully autonomous.
NHTSA is also investigating "phantom" emergency braking following reported collisions that were allegedly caused by the feature.
The AP reports the steering investigation is at least the sixth started by NHTSA into Tesla vehicles in the past three years including suspension failures, steering wheels that can fall off, and front seat belts that may not be properly connected.
Images
Featured image: Tesla Model 3 (Provided by Tesla)
Tesla Model Y (Provided by Tesla)
Share This: