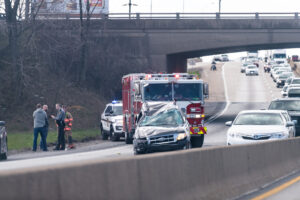 New interactive collision map released, Texas listed as deadliest state
By on
Announcements
Dashboard camera manufacturer Nextbase has released an interactive map that tracked the number of fatal crashes per U.S. state, county and city within a yearlong time span.
Its analysis found Texas to lead the nation in fatal collisions. One of its major metropolitans, Houston, claimed the top spot for having the most deadly crashes among U.S. cities.
"Despite having 9 million fewer licensed drivers than California (the state with the highest number of registered drivers), Texas saw the highest number of fatal car crashes by state," the company said in announcing its new map. "Nextbase's research found that due to over 4,000 crashes in Texas per year, local law enforcement are called out to over 330 fatal crashes every month, 79 per week and 12 every day."
Los Angeles County was found to be the most dangerous county in the U.S., having reported 770 deaths during a yearlong time period.
Nextbase said it produced its map after analyzing nearly 40,000 fatal crashes reported by the National Highway Traffic Safety Administration in 2021.
Its data showed that the top five states for traffic fatalities during a 12-month timespan were:
Texas, with 4,068 fatal collisions;
California, with 3,983 fatal collisions;
Florida, with 3,451 fatal collisions;
Georgia, with 1,670 fatal collisions; and
North Carolina, with 1,535 fatal collisions.
Nextbase noted that four of the five states are located in the southern U.S.
Conversely, the safest states were Rhode Island (61 deadly crashes), Vermont (69 deadly crashes), North Dakota (85 deadly crashes), Wyoming (102 deadly crashes), and New Hampshire (106 deadly crashes).
Technology could play a role in helping reduce the number of fatalities being observed by states, according to a new study that predicts up to 69% of vehicles will be equipped with standard advanced driver assistance systems (ADAS) by 2050.
The AAA Foundation for Traffic Safety study found that ADAS technologies currently available to U.S. consumers are anticipated to prevent 37 million crashes, 14 million injuries, and nearly 250,000 deaths. That adds up to 16% of crashes and injuries and 22% of deaths that would otherwise occur on U.S. roads without these technologies, according to the study results.
State legislators are also working to make roads safer by enacting hands-free driving legislation.
Cambridge Mobile Telematics (CMT) announced earlier this month that it analyzed the impact of the new hands-free law in Michigan, which took effect June 30. Its study found that since the start of the hands-free law, phone motion distraction fell by 11.2%.
According to CMT's estimates, that distracted driving drop has helped prevent 650 crashes, two fatalities, and $15.5 million in economic damages. A similar study in Ohio, where a distracted driving law took effect in April, found that the state's distracted driving level dropped 10%.
However, in Alabama, which rolled out its law in June, drivers returned to their usual pre-law levels after just a month despite an additional 2.4% reduction in distracted driving.
"We are extremely encouraged by the initial results of Michigan's hands-free legislation," said Steve Kiefer, chairperson of CMT's Road Safety Board. "These life-saving laws are especially critical during the 100 Deadliest Days of Summer when crashes and fatalities typically increase by 15%."
Interestingly, Nextbase's data determined Aug. 7 to be the deadliest day for car crashes in the U.S., with 77 fatal crashes happening that day in 2021.
Images 
Main image: i-Stock/ablokhin
Share This: