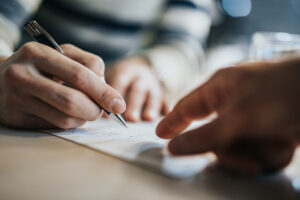 Florida law charges interest to insurers on delayed claim resolutions
By on
Insurance | Legal
A law on the books in Florida regarding interest charged to insurers was brought to the attention of Repairer Driven News by a reader and found not to be new.
Statute 627.4265 states that if "a person and an insurer have agreed in writing to the settlement of a claim, the insurer shall tender payment according to the terms of the agreement no later than 20 days after such settlement is reached."
And if the claim isn't paid within 20 days, or an otherwise agreed-upon date between the parties, a 12% interest rate per year is charged. It may come as a surprise to some policyholder and collision repair center readers that the last revision to the law took place in 1992 under Senate Bill No. 170-H.
While 12% per year may not seem like a big deal, it could easily add up with claims that are taken to court and aren't resolved for years.
According to the National Association of Insurance Commissioners (NAIC), the top five consumer complaints about insurance last year all had to do with claims handling. Auto insurance received the most complaints at more than 39,000 last year followed by homeowners at a close second then accident and health, and life and annuity.
Nearly 16,400 were about claims handling delays followed by 12,231 state-specific claims handling complaints; 8,351 complaints about claims denials; 7,202 concerning unsatisfactory claim settlement or offer, and 3,427 regarding how adjusters handled claims.
Claims handling delays have continually increased each year, more than doubling between 2020 and 2022. There have already been more than 13,400 so far this year.
The Florida statute aimed at ensuring timely claim resolution serves as a reminder to policyholders and shops to be cognizant of all laws in effect related to insurance contracts and claims from consumer protections, fair business practices, and anti-steering to settlement practices.
For example, Florida Gov. Ron DeSantis signed a glass repair bill into law earlier this year that eliminates assignment of benefits (AOB) on insurance claims.
Assignment of benefits allows third parties, such as a repair shop, to file an insurance claim, make repair decisions, and directly bill a carrier for the policyholder. As a third party, AOB allows shops to pursue insurers to collect charges that carriers refuse and otherwise owe to the policyholder.
Chapter 2023-136  prohibits shops or their employees from "offering anything of value to a customer in exchange for making an insurance claim for motor vehicle glass replacement or repair," otherwise known as AOB. It also prohibits insurance carriers and auto glass shops from steering customers to certain businesses.
Images
Featured image credit: skynesher/iStock
More information
Pennsylvania judge: No single labor rate 'fair and reasonable'
New Rhode Island legislation requires insurers to cover recommended OEM procedures
Share This: