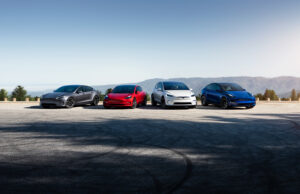 As vehicles and consumers become more technologically connected to their vehicles, repair facilities working on connected cars may need to pay greater attention to using "service mode" settings to manage communications and access while vehicles are under repair, including during test drives.
Case in point, a Repairer Driven News reader provided an example of how performing a necessary set of driving conditions on a customer's Tesla negatively affected their auto insurance Safety Score.
When asked how to handle the situation, Tesla said the vehicle should've been put into service mode during the test drive. Service Mode, according to Tesla's website, is a "diagnostic and repair interface available on the vehicle touchscreen to help both internal and 3rd party technicians service Tesla vehicles more efficiently."
Service Mode limits remote access to the vehicle, implements a speed limiter, and allows for the repair facility to conduct necessary steps in troubleshooting and repairing the vehicle.
Tesla didn't respond by the time of publication to the facility's question of whether taking it out of Service Mode allowed driving data to be transmitted, or if Tesla would be able to delete the test drive data that was captured on the Safety Score.
Tesla also didn't respond to questions from RDN.
As part of the OEM repair procedures, automakers require test drives to ensure repairs return the vehicle to correct operation. The repair facility owner told us that sometimes hard braking, rotating the steering wheel back and forth while driving, and more aggressive acceleration than usual are necessary during post-repair test drives.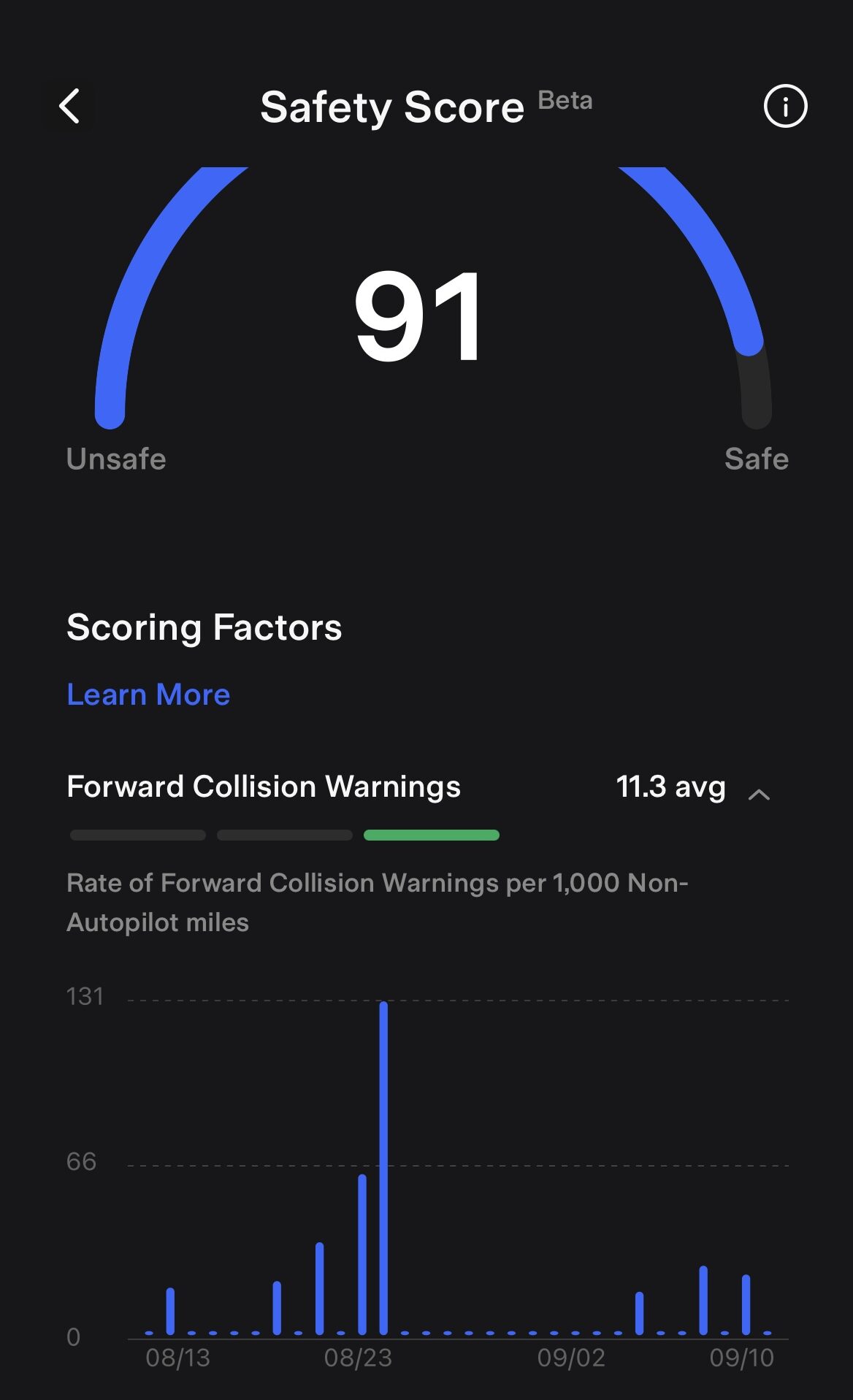 With that in mind, it may be a good idea to include a clause in repair authorization documentation that customers agree to about the possibility that test drives could affect connected insurance Safety Scores.
For example, Nissan's procedures state "perform action test to verify the customer's concern" and "perform action test and check the system operation after system diagnosis."
Specific to test driving for proper lane departure warning (LDW) advanced driver assistance system (ADAS) functionality, Nissan says repairers should:
Check that the LDW system setting can be enabled or disabled on the information display;
Turn off the ignition switch and wait for at least 30 seconds
Check that the previous setting is saved when the engine starts again
In a separate test of correct seat belt functioning (emergency locking retractors) during test drives, Nissan says repairers should:
Buckle driver and passenger into seat belts
Proceed to a designated safe area for test driving — an open area clear of vehicles and obstructions on a dry, paved surface;
Drive the vehicle at 10 mph, notify passengers of a pending sudden stop that the retractor doesn't lock
Apply brakes firmly to make a "very hard stop"
During stopping, seat belts should lock and not extend. If that doesn't happen, perform the retractor off-vehicle check.
Images
Featured image: A group of Tesla vehicles is pictured. (Courtesy of Tesla)
All other images provided by RDN reader/repair center owner
Share This: