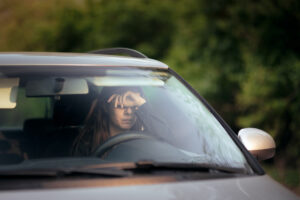 Report indicates rise in uninsured drivers, prompts calls for education & policy flexibility
By on
Insurance
Some U.S. drivers are going without auto insurance because they can't afford it, according to a new report. The findings prompted industry stakeholders to call for solutions that would ensure vehicles are repaired to their pre-collision state following a collision.
According to J.D. Power, the number of U.S. households with at least one vehicle going without auto insurance increased to 5.7% during the first half of 2023, up from 5.3% during the six months of 2022.
"Auto insurance is meant to protect drivers from many of the financial risks associated with driving," J.D. Power said in its report. "But as premiums have soared seemingly overnight, American insurance customers have had to make the difficult choice between their monthly budget and peace of mind on the road."
Stephen Crewdson, J.D. Power's senior director of insurance business intelligence, told Repairer Driven News that available data indicates auto premiums will continue to rise throughout this year next.
Last month, a mid-year report from Insurify found that, overall, personal auto insurance prices have increased an average of 17% in the U.S. within the past six months. The report projects another 4% increase before 2023's close.
That means it's likely that the number of uninsured drivers will also rise alongside it, Crewdson said, adding that efforts to educate drivers on the risks of going uninsured are necessary to help mitigate risks.
"Those who drive uninsured may not have the funds to repair their vehicles if they are involved in a collision or incur damage that would have otherwise been covered under comprehensive coverages," Crewdson said. "Individuals involved in collisions with at-fault drivers who are uninsured will want to ensure their [uninsured motorist] coverage limits are appropriate for their personal situation to ensure their vehicle can be repaired."
Crewdson added that insurers can play a role by working with cash-strapped drivers to make coverage more affordable.
"The industry finds itself in a position where it needs to increase premiums to remain financially viable. Increasing premiums are contributing to drivers deciding to go uninsured," Crewdson said. "To combat this trend, insurers can counsel customers on options such as adjusting coverages, raising deductibles, and ensuring customers are receiving the discounts they qualify for."
He added insurers can also offer usage-based insurance to qualified drivers who qualify "so these drivers can receive applicable discounts and perhaps learn to modify driving behaviors to reduce risk."
J.D. Power's report noted that the increased cost of repairing and replacing damaged vehicles, and other expenses related to collisions like medical treatment, have prompted insurers to raise premiums at an "unprecedented rate" during the past two years.
Premiums rose 7.9% last year and an additional 5.9% during the first half of this year, J.D. Power said.
"It's certainly understandable that some customers would rather roll the dice than torpedo their monthly budget," the report said. "But driving without insurance isn't a long-term solution and often invites trouble. That begs the question: What alternatives do customers have?"
J.D. Power offers a number of possible solutions, including those laid out by Crewdson. It said other options can include drivers:
Inquiring about insurance payment plans or other payment options to minimize financial stress;
Shopping for new carriers or working with independent agents who can help secure the best prices; and
Reviewing uninsured or uninsurance coverage with an insurance professional to offset some of the risks of being involved in a collision.
The Insurance Information Institute (III) recently released tips for how drivers can reduce their auto insurance costs, including by raising their deductibles, bundling it with other policies, and taking advantage of discounts.
Mark Friedlander, spokesman for III, said insurers are continuing to work with lawmakers to stiffen penalties for those caught driving without insurance.
"Auto insurers continue to stress the importance of having adequate coverage to provide financial protection from at-fault accidents and other hazards such as theft, vandalism, and severe weather events," Friedlander told RDN. "We recommend all drivers consider carrying uninsured/underinsured motorist coverage to offer financial protection from drivers that either don't carry auto insurance or [have] inadequate levels of coverage."
He pointed to data from the
Insurance Research Council
that indicates nearly 13% of U.S. drivers are uninsured and added that the issue only seems to be growing. Uninsured driving is illegal in all states except New Hampshire and Washington, D.C., which still require drivers to carry minimum liability limits.
Ironically, uninsured drivers are only contributing to rising insurance costs, Friedlander said.
"Uninsured drivers are prone to more reckless behavior behind the wheel and cause more accidents, particularly a high volume of hit-and-runs," he said. "As uninsured drivers cause more accidents, this leads to more vehicle repairs. The higher cost of repairing and replacing vehicles is among the many factors that have generated an ongoing trend of rising premium, up 19% year-over-year according to the latest data from the U.S. Bureau of Labor Statistics."
Images
Featured image: nicoletaionescu/iStock
Share This: