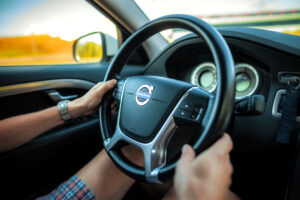 Volvo to end diesel vehicle production in early 2024
By on
Market Trends
Volvo has announced it will no longer produce diesel-powered vehicles beginning early next year.
The move is part of its plan to sell only fully electric vehicles (EVs) by 2030 and by 2040, reach climate neutrality as a company. In 2022, the automaker made the decision to end internal combustion engine (ICE) vehicle production and sold its remaining ICE assets in November.
"Electric powertrains are our future — and superior to combustion engines — they generate less noise, less vibration, less servicing costs for our customers, and zero tailpipe emissions," said Jim Rowan, Volvo Cars CEO. "We're fully focused on creating a broad portfolio of premium, fully electric cars that deliver on everything our customers expect from a Volvo and are a key part of our response to climate change."
Noting the United Nations Global Climate Stocktake, Volvo said in a news release that being all-in on electrification is the right thing to do. The stocktake is a guideline for countries and others "to see where they're collectively making progress toward meeting the goals of the Paris Agreement and where they're not," according to the UN. The Paris Agreement is a legally binding international climate change treaty.
"What the world needs now, at this critical time for our planet and humanity, is leadership," Rowan said. "It is high time for industry and political leaders to be strong and decisive and deliver meaningful policies and actions to fight climate change. We're committed to doing our part and encourage our peers as well as political leaders around the globe to do theirs."
Volvo is a signatory of the Accelerating to Zero Coalition (A2Z)'s Zero Emission Vehicles (ZEV) Declaration, which is a global agreement that was launched by a leadership group of more than 100 countries, businesses, and organizations in November 2021. It has been signed by 41 national governments and 74 cities, states, and regional governments including several U.S. states and cities.
Volvo Chief Sustainability Officer Anders Kärrberg attended the A2Z's annual Climate Week NYC on Monday to "collaborate and coordinate actions with others towards the coalition's collective target of 'making 100% of global new car and van sales free of tailpipe emissions by 2040 and no later than 2035 in leading markets.'"
Volvo also notes that its decision to phase out diesel-powered engines is an indication of vehicle industry and consumer demand changes., calling diesel its "bread and butter" in Europe, as well as other automakers', as recent as four years ago. At that time, EVs were just starting grab consumer attention.
"That trend has largely inverted itself since then driven by changing market demand, tighter emission regulations as well as our focus on electrification," Volvo said. "The majority of our sales in Europe now consists of electrified cars, with either a fully electric or plug-in hybrid powertrain."
Fewer diesel cars on the streets will have a positive effect on urban air quality since they emit more nitrogen oxide (NOx) gases, Volvo added.
Images
Featured image credit: huettenhoelscher/iStock
Share This: